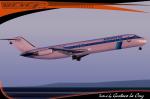 40.55Mb (5239 downloads)
This is the DC-9-51 of Aeropostal, ex Finnair. Model by SGA, Texture by Gustavo La Cruz (Note: requires a zip utility such as Izarc - default Windows will report as invalid)
Posted Feb 24, 2010 04:04 by Gustavo La Cruz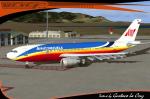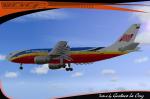 22.05Mb (4212 downloads)
Fictional Air Venezuela texture of A300-200, Model by SGA , 2d panel by Bjorn Comhaire (no VC), texture by Gustavo La Cruz (Note: requires a zip utility such as Izarc - default Windows will report as invalid)
Posted Feb 24, 2010 02:56 by Gustavo La Cruz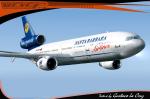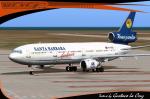 31.53Mb (12208 downloads)
Mcdonnell Douglas DC-10 Santa Barbara Airlines, Venezuela. Model by SGA/FFX , texture by Gustavo La Cruz (Note: requires a zip utility such as Izarc - default Windows will report as invalid)
Posted Feb 24, 2010 01:23 by Gustavo La Cruz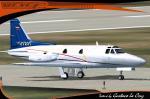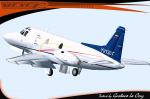 12.59Mb (5175 downloads)
Rockwell Sabreliner Aserca Airlines. Executive aircraft of Aserca Airlines. This was developed by North American Aviation Inc. as a private venture to a four-passenger executive transport. Model by Mike Stone, texture by Gustavo La Cruz (Note: requires a zip utility such as Izarc - default Windows will report as invalid)
Posted Feb 24, 2010 01:20 by Gustavo La Cruz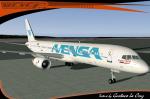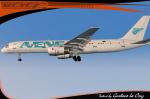 3.95Mb (3711 downloads)
Boeing 757-200 with a texture of Avensa Airlines From Venezuela. Model by Project Opensky. Texture by Gustavo La Cruz (Note: requires a zip utility such as Izarc - default Windows will report as invalid)
Posted Feb 23, 2010 23:01 by Gustavo La Cruz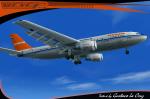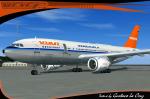 21.92Mb (3680 downloads)
this is a Viasa tribute livery of A300-200 or fleet, Model by SGA , 2d panel by Bjorn Comhaire(no VC), texture by Gustavo La Cruz (Note: All Gustavo La Cruz files require a zip utility such as Izarc - default Windows will report as invalid)
Posted Feb 22, 2010 17:14 by Gustavo La Cruz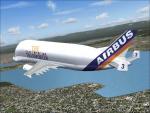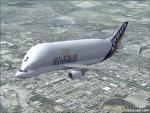 56.23Mb (18168 downloads)
This is the UKFlightsim Airbus A300B4-600ST Beluga for FS2004. This package contains 1 model and 3 Texture Sets. 2d panel included but no VC.By: Mark Puskas
Posted Feb 20, 2010 10:18 by Mark Puskas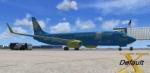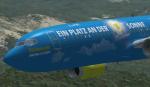 2.04Mb (934 downloads)
Textures only for the default 737-800 in the colours of Tuifly (ARD-Fernsehlotterie), a German airline. By Marius Krämer.
Posted Feb 16, 2010 16:16 by Marius Krämer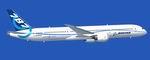 5.71Mb (3183 downloads)
FS2004 Boeing flight test airplane 787-9 V2. Versions 2 includes aircraft design improvements plus updated animations. This CamSim Version 2 is also includes three aircraft with different Animated Ground Servicing (AGS). Model design and paint by Camil Valiquette.
Posted Feb 14, 2010 17:43 by Camil Valiquette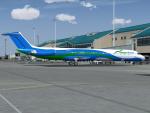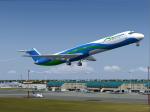 3.02Mb (1683 downloads)
McDonnell-Douglas MD-82, cn 49392, ex-Spirit Airlines registration N822NK, later Aeropostal (Alas de Venezuela), registration YV253T, now wears the colors of Venezolana - Rutas Aereas de Venezuela (RAV,S.A.), registration YV191T. Fully reworked textures, tail and wings. Updated textures only for SGA's latest Douglas MD-80 series release, (sga80.zip), by Erick Cantu & Frank Idone package. By Juan Ernesto Oropeza.
Posted Feb 12, 2010 01:09 by Juan Ernesto Oropeza