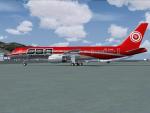 9.77Mb (1522 downloads)
Santa Barbara Airlines Boeing 757-236, registration YV2242. Model and default textures by Project OpenSky, (Lee Rosario, Albert Bouwman, C. Vincent Cho, Hiroshi Igami). Master paintkit by Roberto Leiro.Requires model pack os75oswl.zip. Look at http://www.projectopensky.com for detailed files info. Original repaint by Gustavo La Cruz and Juan Ernesto Oropeza. Update includes fuselage detail fixes, wings and full color tail. By Juan Ernesto Oropeza.
Posted Feb 12, 2010 00:29 by Juan Ernesto Oropeza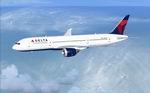 5.34Mb (5100 downloads)
FS2004 Delta Boeing 787-8 V2. Versions 2 feature an improve aircraft's design plus new animations. This CamSim Version 2 is also includes three aircraft with different Animated Ground Servicing (AGS). Model design and paint by Camil Valiquette.
Posted Feb 2, 2010 05:54 by Camil Valiquette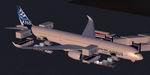 5.79Mb (2825 downloads)
FS2004 Airbus House Colors Airbus A350-1000 XWB V2. Versions 2 is an all new version with a new nose, new cockpit windows, new wings and winglets. This CamSim Version 2 is also includes three aircraft with different updated new Animated Ground Servicing (AGS). Model design and paint by: Camil Valiquette
Posted Jan 25, 2010 07:54 by Camil Valiquette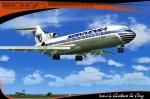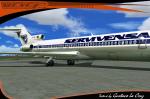 11.14Mb (5486 downloads)
Fs2004 Boeing 727-2D3 Servivensa YV-762C. Model by Vistaliners. Texture by Gustavo La Cruz
Posted Jan 23, 2010 01:49 by Gustavo La Cruz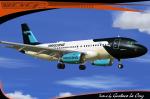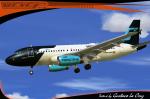 48.80Mb (6071 downloads)
Airbus 319 Mexicana (IAE). Model by Project Airbus. Texture by Gustavo La Cruz
Posted Jan 14, 2010 19:29 by Gustavo La Cruz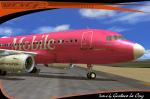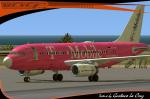 48.98Mb (4206 downloads)
Airbus 319 Germanwings T-Mobile. Model by Project Airbus. Texture by Gustavo La Cruz
Posted Jan 14, 2010 18:39 by Gustavo La Cruz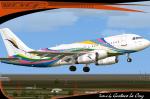 49.25Mb (4613 downloads)
Airbus 319 Bangkok Airways. Model by Project Airbus. Soundkit by Mike Maarse. Texture by Gustavo La Cruz
Posted Jan 14, 2010 18:06 by Gustavo La Cruz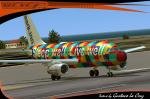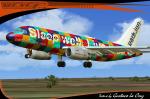 49.32Mb (3201 downloads)
Airbus 319 Germanwings with ParkinnHotel.com colors. Model by Project Airbus. Soundkit by Mike Maarse. Texture by Gustavo La Cruz
Posted Jan 14, 2010 17:59 by Gustavo La Cruz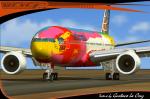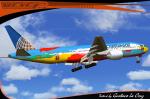 34.62Mb (5039 downloads)
Boeing 777-200 of Continental Airlines edition "Peter Max". Represents New York City in 2000. B777-200 by Project OpenSky Version v2, MDL Designer(s): Hiroshi Igami, Yosuke Ube, & other Project Open Sky Modelers. 2d panel by Jacob Kubique. (VC not included). Sound kit by Quamar Quazi. Texture by Gustavo La Cruz
Posted Jan 14, 2010 14:11 by Gustavo La Cruz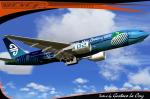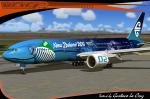 32.47Mb (6547 downloads)
Fictional livery of a Boeing 777-200 in Air New Zealand with colors - the next world rugby cup, to celebrate in New Zealand in 2011. This pack is complete with a excellent 2d panel and soundkit. The model is the v2 b777-200 by Project Open Sky Version. MDL Designer(s): Hiroshi Igami, Yosuke Ube, & other Project Open Sky Modelers. Panel by Jacob Kubique, sound kit by Quamar Quazi, texture by Gustavo La Cruz
Posted Jan 14, 2010 13:32 by Gustavo La Cruz