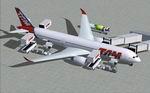 5.67Mb (6520 downloads)
FS2004 TAM Airbus A350-900 XWB V2. Versions 2 is an all new version of the A350-900 seen at the Paris Air Show 2009, with a new nose, new cockpit windows, new wings and winglets. This CamSim Version 2 is also includes three aircraft with different updated new Animated Ground Servicing (AGS). Model design and paint by: Camil Valiquette
Posted Oct 15, 2009 09:37 by Camil Valiquette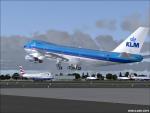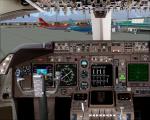 5.64Mb (13457 downloads)
KLM Boeing 747-400. Model by Project Opensky. Painted by Vincent v/d Hof. No VC. Used default panel and sounds.
Posted Oct 10, 2009 05:11 by lil_rap09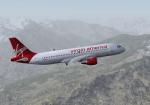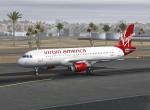 16.80Mb (8508 downloads)
Virgin America Airbus A320. Model by Project Airbus. Uses default fs9 panel and sounds or you can add custom sounds and panel. Textures by Bobby Pitaya. Uploaded by Daniel Gonzalez.
Posted Oct 8, 2009 21:13 by Daniel Gonzalez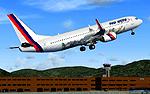 1.28Mb (3246 downloads)
Boeing 737-800 with winglets, Nepal Airlines. (Previously known as Royal Nepal Airlines. Includes basic virtual cockpit. Model by Andy Roesch. Repainted By Praz Rim
Posted Oct 7, 2009 10:35 by Praz Rim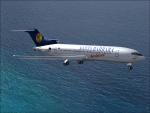 1.37Mb (1220 downloads)
Vistaliners Boeing 727 Santa Barbara Airlines YV-1056C Updated (Circa 2003). Textures for the model by Erick Cantu., Textures by Gaetano Tortolani M. and Luis Fernando Quimbayo
Posted Oct 4, 2009 14:00 by Luis Fernando Quimbayo

11.25Mb (4710 downloads)
FS2004 Boeing 747-400 British Airways "Chelsea Rose". A repaint for the Project Open Sky v4. Painted with the British Airways "Chelsea Rose" special livery for the "World Tails" series. By Xudeva Irribarra.
Posted Oct 3, 2009 11:28 by Uploader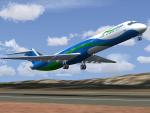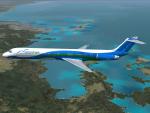 2.09Mb (2254 downloads)
McDonnell-Douglas MD-82, cn 49392, ex-Spirit Airlines registration N822NK, later Aeropostal (Alas de Venezuela) registration YV253T, now wears the colors of Venezolana - Rutas Aereas de Venezuela (RAV,S.A.), registration YV191T. Fully reworked textures, tail and wings. Textures only for SGA's latest Douglas MD-80 series release, (sga80.zip), by Erick Cantu & Frank Idone package. By Juan Ernesto Oropeza.
Posted Sep 25, 2009 02:07 by Juan Ernesto Oropeza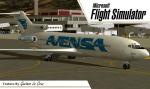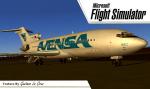 11.27Mb (6236 downloads)
Fs2004 Boeing 727-100 Avensa YV-89C. This paint is the YV-89C of Avensa. Model by Vistaliners. Texture by Gustavo La Cruz
Posted Sep 25, 2009 01:17 by Gustavo La Cruz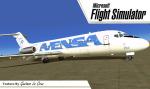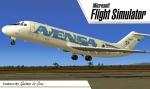 2.02Mb (3242 downloads)
DC-9-14, Avensa Airlines, Venezuela. Model by SGA , Texture by Gustavo La Cruz
Posted Sep 24, 2009 23:57 by Gustavo La Cruz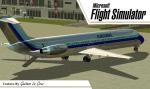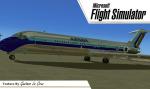 6.39Mb (4471 downloads)
DC9-51 Avensa Airlines. This livery used for Avensa in about 1992. Model by SGA. Texture by Gustavo La Cruz
Posted Sep 24, 2009 23:35 by Gustavo La Cruz