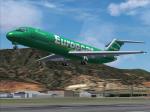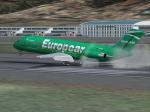 1.95Mb (1541 downloads)
Aserca Airlines Europcar "San Miguel Arcangel", wiht new registration YV2259, an aircraft with green livery, and special design for advertising proposals. Full reworked colors, wings, stabilizers and other details. Textures only for SGA's latest Douglas DC-9 series release,(SGA930.zip) By Juan Ernesto Oropeza
Posted Jul 22, 2009 14:27 by Juan Ernesto Oropeza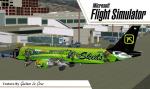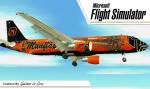 40.23Mb (2562 downloads)
Airbus A320 Volareweb.com "I-WEBB", Model by IFDG. Textures by Gustavo La Cruz
Posted Jul 22, 2009 00:11 by Gustavo La Cruz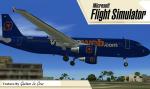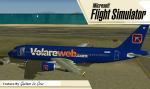 39.70Mb (2439 downloads)
Airbus A320 Volareweb.com "I-WEBB". Model by IFDG. Textures by Gustavo La Cruz
Posted Jul 21, 2009 23:43 by Gustavo La Cruz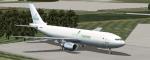 39.25Mb (2681 downloads)
This is the UKFlightsim Airbus A300B4F for FS9. This package contains 1 model and 5 Texture Sets. Created and with textures by Tom Ruth and Jon Reeves, panel by Dave Hazelgrove and sounds by Emil Serafino Jr. No VC
Posted Jul 17, 2009 10:59 by Jon Reeves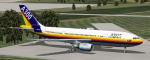 42.93Mb (2362 downloads)
This is the UKFlightsim Airbus A300B4 for FS9. This package contains 1 model and 1 Texture Sets. Created and with textures by Tom Ruth and Jon Reeves, panel by Dave Hazelgrove and sounds by Emil Serafino Jr. No VC
Posted Jul 17, 2009 10:39 by Jon Reeves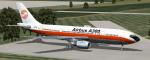 42.14Mb (1371 downloads)
This is the UKFlightsim Airbus A300B2 for FS9. This package contains 1 model and 1 Texture Sets. Created and with textures by Tom Ruth and Jon Reeves, panel by Dave Hazelgrove and sounds by Emil Serafino Jr. No VC
Posted Jul 17, 2009 10:37 by Jon Reeves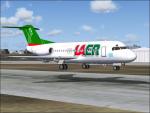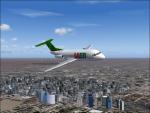 5.99Mb (4482 downloads)
Fokker F28 FS002/2004 model by Doekke Bakker. Repaint in Aerolineas Argentinas by Sergio Cohnrn.
Posted Jul 14, 2009 19:46 by Edgardo Guzman Gomenzoro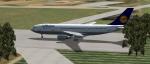 35.33Mb (4459 downloads)
This is the UKFlightsim Airbus A300B4-600R for FS2004. This package contains 1 model and 3 Texture Sets. Created and with textures by Tom Ruth and Jon Reeves, panel by Dave Hazelgrove and sounds by Emil Serafino Jr. No VC.
Posted Jul 13, 2009 18:29 by Jon Reeves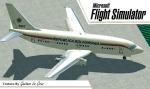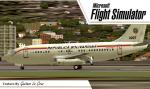 2.04Mb (2108 downloads)
This repaint it is for a Boeing House Livery Kittyhawk Model, the AMV-0207 it's the old president aircraft of Venezuela, today is operating in Groupš4 of Venezuela air force, texture by Gustavo La Cruz
Posted Jul 8, 2009 10:43 by Gustavo La Cruz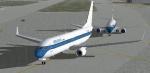 0.23Mb (1623 downloads)
This is my first repaint for Mike Stone's Boeing 737-800. This repaint was based on my American Pacific Airways repaint of the default FSX B737-800. Splash screen not included, but is available separately in the splash screen section. This repaint requires Mike Stone's Boeing 737-800 base model. By Victor Vu.
Posted Jul 1, 2009 20:45 by Victor Vu