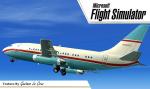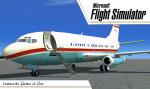 1.95Mb (868 downloads)
This repaint it is for a Boeing House Livery Kittyhawk Model, texture by Gustavo La Cruz
Posted Aug 16, 2009 18:44 by Gustavo La Cruz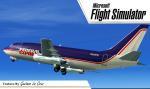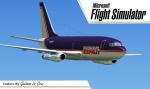 1.79Mb (1372 downloads)
This repaint it is for a Boeing House Livery Kittyhawk Model, texture by Gustavo La Cruz
Posted Aug 16, 2009 18:37 by Gustavo La Cruz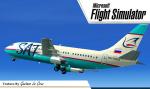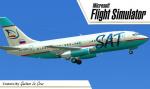 1.19Mb (793 downloads)
This repaint it is for a Boeing House Livery Kittyhawk Model, texture by Gustavo La Cruz
Posted Aug 16, 2009 18:30 by Gustavo La Cruz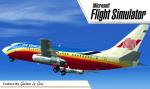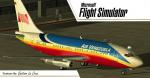 1.96Mb (1182 downloads)
This repaint it is for a Boeing House Livery Kittyhawk Model, texture by Gustavo La Cruz
Posted Aug 16, 2009 18:26 by Gustavo La Cruz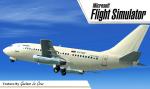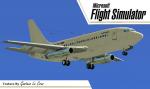 1.45Mb (1471 downloads)
This repaint it is for a Boeing House Livery Kittyhawk Model, texture by Gustavo La Cruz
Posted Aug 16, 2009 18:16 by Gustavo La Cruz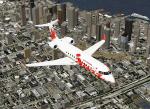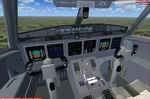 7.94Mb (11601 downloads)
FS2004 Canadair (Bombardier) CRJ-100/200LR 50 seat, twin turbofan, regional airliner. Developed from the Canadair Challenger bizjet, the CRJ-100 and 200 have proved to be very successful and over 900 are in use worldwide. Completely new model with 3D passenger cabin, new panel and VC. Two liveries included, Air Canada Jazz and Air Nostrum (Spain). Full package for FS2004. By Jean-Pierre Brisard & Bob May - Premier Aircraft Design.
Posted Aug 15, 2009 05:43 by bob.may@premaircraft.com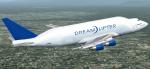 9.04Mb (11322 downloads)
Boeing 747-400 Dreamlifter. Original model by Project Opensky.
Posted Aug 14, 2009 17:13 by repaintings masw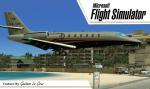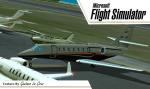 9.88Mb (3116 downloads)
This is the Cessna Citation Sovereign of Alex Guedes ,registre PR-SPR, Texture By Gustavo La Cruz, Model and panel included. No VC.
Posted Aug 14, 2009 02:27 by Gustavo La Cruz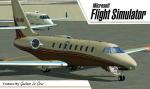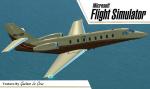 9.98Mb (6988 downloads)
This is the Cessna Citation Sovereign of Alex Guedes ,registre N914SP, Texture By Gustavo La Cruz, Model and panel included. No VC
Posted Aug 14, 2009 02:15 by Gustavo La Cruz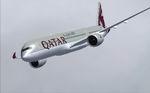 5.76Mb (4944 downloads)
FS2004 Qatar Airbus A350-900 XWB V2. Versions 2 is an all new version of the A350-900 seen at the Paris Air Show 2009, with a new nose, new cockpit windows,new wings and winglets. This CamSim Version 2 is also including three aircrafts with different updated new Animated Ground Servicing (AGS). Model design and paint by: Camil Valiquette
Posted Aug 12, 2009 18:09 by Camil Valiquette