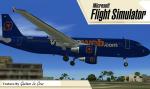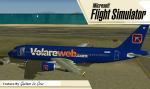 39.70Mb (2450 downloads)
Airbus A320 Volareweb.com "I-WEBB". Model by IFDG. Textures by Gustavo La Cruz
Posted Jul 21, 2009 23:43 by Gustavo La Cruz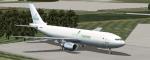 39.25Mb (2689 downloads)
This is the UKFlightsim Airbus A300B4F for FS9. This package contains 1 model and 5 Texture Sets. Created and with textures by Tom Ruth and Jon Reeves, panel by Dave Hazelgrove and sounds by Emil Serafino Jr. No VC
Posted Jul 17, 2009 10:59 by Jon Reeves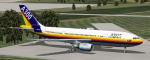 42.93Mb (2384 downloads)
This is the UKFlightsim Airbus A300B4 for FS9. This package contains 1 model and 1 Texture Sets. Created and with textures by Tom Ruth and Jon Reeves, panel by Dave Hazelgrove and sounds by Emil Serafino Jr. No VC
Posted Jul 17, 2009 10:39 by Jon Reeves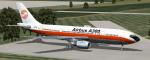 42.14Mb (1380 downloads)
This is the UKFlightsim Airbus A300B2 for FS9. This package contains 1 model and 1 Texture Sets. Created and with textures by Tom Ruth and Jon Reeves, panel by Dave Hazelgrove and sounds by Emil Serafino Jr. No VC
Posted Jul 17, 2009 10:37 by Jon Reeves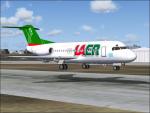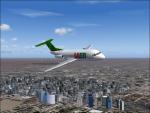 5.99Mb (4489 downloads)
Fokker F28 FS002/2004 model by Doekke Bakker. Repaint in Aerolineas Argentinas by Sergio Cohnrn.
Posted Jul 14, 2009 19:46 by Edgardo Guzman Gomenzoro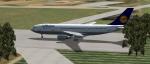 35.33Mb (4467 downloads)
This is the UKFlightsim Airbus A300B4-600R for FS2004. This package contains 1 model and 3 Texture Sets. Created and with textures by Tom Ruth and Jon Reeves, panel by Dave Hazelgrove and sounds by Emil Serafino Jr. No VC.
Posted Jul 13, 2009 18:29 by Jon Reeves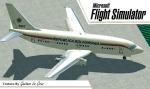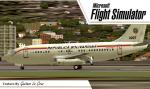 2.04Mb (2112 downloads)
This repaint it is for a Boeing House Livery Kittyhawk Model, the AMV-0207 it's the old president aircraft of Venezuela, today is operating in Groupš4 of Venezuela air force, texture by Gustavo La Cruz
Posted Jul 8, 2009 10:43 by Gustavo La Cruz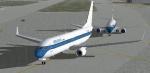 0.23Mb (1623 downloads)
This is my first repaint for Mike Stone's Boeing 737-800. This repaint was based on my American Pacific Airways repaint of the default FSX B737-800. Splash screen not included, but is available separately in the splash screen section. This repaint requires Mike Stone's Boeing 737-800 base model. By Victor Vu.
Posted Jul 1, 2009 20:45 by Victor Vu

7.62Mb (4248 downloads)
FS 2004 - Airbus A319-ACJ - German Luftwaffe 15+01 - texture only. One of the newly ordered airplanes for the german government. Visual model by Andy Warden and Derek Mayer. Base textures by Demetris Themistocleous and Alessandro Savarese. Flight model & Sounds by Peter Binamira. Luftwaffe 15+01 livery by Juergeb v.Schmeling.
Posted Jul 1, 2009 13:57 by Juergen v.Schmeling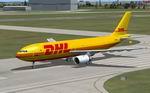 37.99Mb (6156 downloads)
This is the UKFlightsim Airbus A300B4-600F for FS2004. This package contains 1 model and 4 Texture Sets. Created by Tom Ruth, with textures by Dave Hazelgrove and Jonathan Reeves, panel by Emil Serafino Jr
Posted Jun 30, 2009 09:22 by Jon Reeves