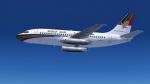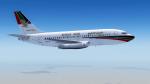 2.11Mb (297 downloads)
This is a repaint of the 737-200 in Gulf Air colors. The freeware Tinmouse 737-200 is needed for this repaint. Gulf Air operated the 737-200 from 1977 to 1995. They had 11 737-200s in their fleet throughout the years. This repaint was tested on P3D v3. It should work on FSX & FSX-SE. Not P3Dv4+
Posted Jun 29, 2018 00:09 by Ted Giana

8.14Mb (311 downloads)
Boeing 767-300 Air Italy, Registration : I-AIGG, Repaint by: Mathieu Vos, Model by: Project Opensky
Posted Jun 27, 2018 08:31 by chrisE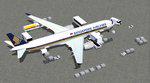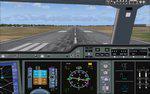 3.51Mb (385 downloads)
FS2004 Singapore Airlines Airbus A350-900 ULR (Ultra Long Range) V5L. Night lighting effects have been upgraded, also featuring the newest winglets and a new 2D panel. Including CamSim's own static displays and Animated Ground Servicing (AGS). Model design and paint by Camil Valiquette.
Posted Jun 22, 2018 03:13 by Camil Valiquette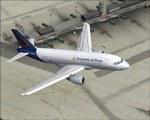 9.06Mb (381 downloads)
Airbus A319-100 Brussels Airlines. Model by Project Airbus. Paint by Vital Vanbeginne
Posted Jun 19, 2018 05:58 by chrisE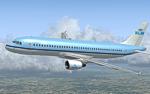 18.43Mb (459 downloads)
The Airbus A320 family is a family of short- to medium-range, narrow body, commercial passenger jet airliners manufactured by Airbus. The Airbus A320 family has over 4,300 aircraft built and an additional 2,300 aircraft on order as of March 2010. According to Airbus, it ranked as the world's fastest-selling jet airliner family according to records from 2005 to 2007, and as the best-selling single generation aircraft programme. Freeware for private use. Basic version with paid version images included. Uses default B737-400 2d panel and sounds. www.afs-design.de
Posted Jun 18, 2018 15:39 by Andreas Meyer

17.61Mb (534 downloads)
FS2004 Icelandair Boeing 767-300ER. Model included from SkySpirit2010, painting of Aurora Icelanda, painted by FS Repaints.
Posted Jun 15, 2018 07:43 by chrisE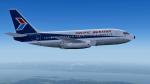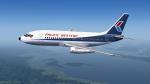 2.75Mb (261 downloads)
Textures for the Tinmouse Boeing 737-200 in Pacific Western Airlines colors. The freeware Tinmouse 737-200 is needed for this repaint. Pacific Western operated more 737-200s than any other type. In fact, they had 40 737-200s in their fleet over the years. This repaint was tested on P3D v3. It should work on FSX & FSX-SE.
Posted Jun 15, 2018 00:43 by Ted Giana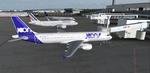 13.78Mb (227 downloads)
Airbus A320-200 Joon. French airline Joon is a subsidiary of Air France and based at Charles de Gaulle airport in Paris. As of June 2018, Joon operate 7 Airbus A320. Model by Project Airbus. Paint by Stefan Bree
Posted Jun 10, 2018 10:06 by chrisE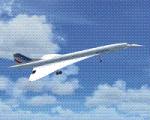 0.08Mb (2158 downloads)
FS9 / FSX Concorde Final version Flight Dynamics - JUNE - 2018. I find airplanes in fs9 and fsx look very unreal when flying slow and making closed curves (final aproache when landing at KAITAK, for example): fuselage doesn´t keep aligned to trajectory, tail seems to be hanging down, visual from cockpit doesn't point to front..., so I modified air file. Required files: FS9 / FSX CONCORDE FINAL VERSION-A 2011 Updated Version (Category: FSX > Civil Jets). By Libardo G
Posted Jun 9, 2018 11:41 by LIBARDO GUZMAN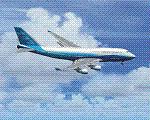 0.10Mb (793 downloads)
FSx- Default Boeing-747-400-FSX --Flight Dynamics-JUNE-2018.-By Libardo-Guzman. I find airplanes in fs9 and fsx look very unreal when flying slow and making closed curves (final aproache when landing at KAITAK, for example): fuselage doesn´t keep aligned to trajectory, tail seems to be hanging down, visual from cockpit doesn´t point to front...also I find in some cases that landing requires too much power and speed to keep the airplane in the air and in correct angle when descenending, so I modified air file and/or aircraft.cfg. By Libardo Guzman
Posted Jun 9, 2018 11:40 by LIBARDO GUZMAN