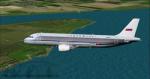 11.27Mb (560 downloads)
FS2004 Aeroflot Airbus A320-200 Retrojet Discription: This is an Airbus A320-200 of Aeroflot in the Retrojet colors. Registration: VP-BNT, Repaint by: Mathieu Vos (APSS), Model by: Project Airbus.
Posted Jun 22, 2013 03:21 by Chris E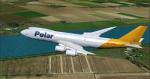 21.04Mb (1922 downloads)
FS2004 Atlas Air lnc. Boeing B747-8F DHL This is an Boeing B747-8F of Atlas Air lnc, DHL Tail. Registration: N853GT, Repaint by: Mathieu Vos (APSS), Model by: Project Opensky.
Posted Jun 22, 2013 03:17 by Chris E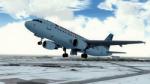 15.98Mb (1604 downloads)
Airbus A319-100 Air Canada. Model by Project Airbus.
Posted Jun 15, 2013 08:22 by Chris E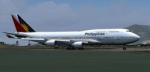 26.76Mb (1650 downloads)
Boeing 747-406 Philippine Airlines. Model by Project Opensky. Textures by Britney REn.
Posted Jun 15, 2013 04:08 by Chris E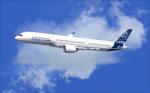 3.62Mb (1605 downloads)
FS2004 House Colors Airbus A350-900 v4. This CamSim version 4 features more Animated Ground Servicing (AGS), featuring trucks hooking and unhooking trailers and static displays. First flight June 14, 2013 Model design and paint by Camil Valiquette.
Posted Jun 14, 2013 09:06 by Camil Valiquette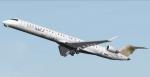 12.07Mb (3750 downloads)
This is a repaint of the excellent SkySpirit2012 CRJ-1000 NG, in Brit Air livery, F-HMLA. Model included. SkySpirit2012 Bombardier CRJ1000 NextGen Regional Jet. The model features exterior model, dynamic wing flex with XML coding, wing views, fully animated control surfaces, fully independent XML landing gear suspension, trim animation, highly realistic Opening Passenger Door L1 (integrated Airstair door) and opening forward and aft baggage holds (opened by the included POSKY Utility Panel), rolling wheels and extremely detailed animated landing gears with photorealistic textures, XML coded nose gear steering with steering lock at high rolling speed, animated thrust reversers, modeled built-in Lektro Pushback Tug (controlled by POSKY Utility Panel) and highly-detailed and accurate, 32bit day and night textures and realistic lighting effects. Model: Maurino Brown, Hiroshi Igami and Nicholas Wilkinson. XML Coding: Hiroshi Igami. Flight Dynamics: Maurino Brown. Master Textures: Dickson Chan, Abdullah Rahman, & Stephen Groom. Flight Testing & Information: Ben Fluth, Derek Rogy, Christopher Allen, Brian Kircher. Aircraft painted by SkySpirit member Stefan Bree. For contact and information visit our Facebook Group:- https://www.facebook.com/groups/366760436694515/
Posted Jun 10, 2013 14:22 by Stefan Bree / FSRepaintsGER, SkySpirit2012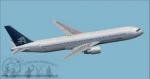 18.33Mb (470 downloads)
Boeing 767-300 Dutch Caribbean Exel.com. Model created by by SkySpirit2010. Textures by Mathieu Vos.
Posted May 31, 2013 05:17 by Chris E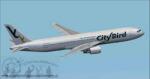 18.20Mb (554 downloads)
City Bird OO-CTR Boeing 767-33A(ER) for Skyspirit2010's model of the Boeing 767-300ER. Model by Skyspirit. Textures by Mathieu Vos.
Posted May 31, 2013 03:41 by Chris E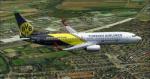 9.30Mb (1929 downloads)
Project Opensky Boeing 737-800w Turkish Airlines (Borussia Dortmund-cs TC-JHU) for Microsoft Flight Simulator 2004. Textures by Mathieu Vos
Posted May 30, 2013 09:16 by Chris E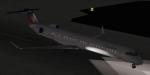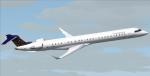 11.45Mb (2164 downloads)
This is a repaint of the excellent SkySpirit2012 CRJ-1000 NG, in Eurowings livery, D-ACNU (fictional). Model included. SkySpirit2012 Bombardier CRJ1000 NextGen Regional Jet. The model features exterior model, dynamic wing flex with XML coding, wing views, fully animated control surfaces, fully independent XML landing gear suspension, trim animation, highly realistic Opening Passenger Door L1 (integrated Airstair door) and opening forward and aft baggage holds (opened by the included POSKY Utility Panel), rolling wheels and extremely detailed animated landing gears with photorealistic textures, XML coded nose gear steering with steering lock at high rolling speed, animated thrust reversers, modeled built-in Lektro Pushback Tug (controlled by POSKY Utility Panel) and highly-detailed and accurate, 32bit day and night textures and realistic lighting effects. Model: Maurino Brown, Hiroshi Igami and Nicholas Wilkinson. XML Coding: Hiroshi Igami. Flight Dynamics: Maurino Brown. Master Textures: Dickson Chan, Abdullah Rahman, & Stephen Groom. Flight Testing & Information: Ben Fluth, Derek Rogy, Christopher Allen, Brian Kircher. Aircraft painted by SkySpirit member Stefan Bree. For contact and information visit our Facebook Group:- https://www.facebook.com/groups/366760436694515/
Posted May 23, 2013 06:40 by Stefan Bree / FSRepaintsGER, SkySpirit2012