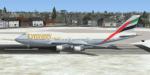 3.86Mb (5090 downloads)
This is a repaint of the default FSX Boeing 747-400. I painted this is the Emirates Airline livery.
Posted Feb 13, 2013 23:42 by Mike Johnson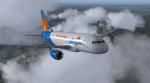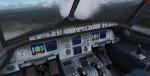 55.58Mb (7631 downloads)
Allegiant package. Project Airbus A319. Visual model by Andy Warden and Derek Mayer. Livery by Nicholas Chung. Uses custom CFM sounds and the default A321 VC.
Posted Feb 13, 2013 04:42 by chris hanson

8.48Mb (4982 downloads)
Repaint of the default FSX 737-800, I could not just find a simple repaint of the default 737 in FSX so I created my own. I hope you enjoy this and plan to do more in the future. Install info included.
Posted Feb 11, 2013 20:12 by Mike Johnson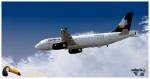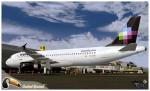 10.83Mb (2214 downloads)
FS2004/FSX Volaris Airbus A320 Textures for the Project Airbus A320-200. Volaris is a Mexican low-cost airline and the country's second largest airline after Aeromexico. Repaint be Manuel Jose.
Posted Feb 10, 2013 17:47 by Manuel Jose Larrahondo Burgos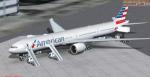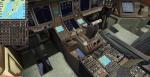 53.16Mb (18881 downloads)
Boeing 777-323 ER American Airlines new colors N718AN with Virtual Cockpit and FMC for FSX American Airlines new colors Boeing 777-300ER. Includes revised VC and FMC (via Views-Instrument panel). Model features are Opening doors & Cargo doors, detailed textures, accurate paint, dynamic shine & effects, dynamic flexing wings that respond to turbulence, fully independent suspension, trim animation, gear steering, accurate flight dynamics, spoiler animation, reflective cockpit windows, crash effects, animated tilting bogies, full night lighting, ground service vehicles when cargo door open, (FSX - Go to Views - Instrument Panel -Posky Utility), detailed virtual cockpit, jetway (Ctrl J) and more. Model by Project Opensky and professionally textured by Mathieu Vos. Updated VC by Isaac Tan. Mods for FSX by Chris Evans. See FMC docs. (Note - FMS numbers needs to be entered in FSX flight plan)
Posted Feb 7, 2013 11:33 by Chris Evans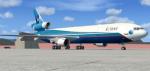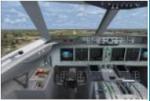 52.79Mb (7453 downloads)
SMS MD11 Avient Cargo. It comes with full night light textures, animated landing lights, virtual cockpit and a great sound pack. Repaints by Stephen Browning
Posted Feb 6, 2013 06:58 by Stephen Browning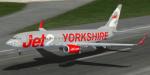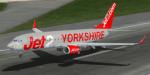 9.40Mb (1431 downloads)
This is an update to the default Boeing 737-800 Jet2 Yorkshire livery which I uploaded a couple of days ago. As this is my first attempt at a repaint I kept seeing minor flaws in the detailing so have built on it and am now happy with the finished repaint. There will be no more updates after this. This is based on G-CELB and includes two variations, the current livery and a slightly older one with basically a different tail logo. If you installed the previous version it may be best to uninstall that one and clean install this one. Thanks for your patience, Steve.
Posted Feb 4, 2013 13:33 by Steve Madden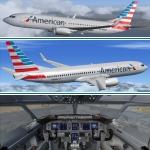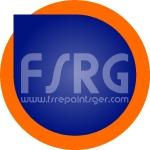 9.17Mb (6810 downloads)
American Airlines Boeing 737-800WL, registration N908NN, in new livery. Highly detailed 32 bit textures with alpha channel. Photorealistic window textures and sky interior-night textures. Complete model by Project Open Sky (Posky) with default B737-800 VC are included. By Benjamin Spranger / FSRepaintsGER.
Posted Feb 4, 2013 05:55 by Benjamin Spranger / FSRepaintsGER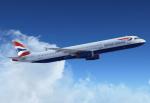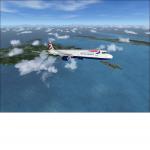 8.59Mb (7435 downloads)
BA A321 texture. High quality textures for the default FSX A321. I've only seen 1 version of the British Airways A321 texture for the default FSX A321 and didnt think it was that good so made my own. Hope you like it. Enjoy
Posted Feb 2, 2013 15:57 by Bradley.J.D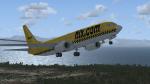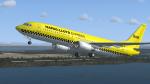 18.46Mb (758 downloads)
Hapag-Lloyd Express textures for the default FSX Boeing 737-800
Posted Feb 2, 2013 15:46 by