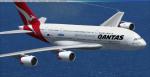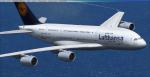 219.35Mb (24289 downloads)
This Airbus A380 Multi-Livery Mega-Package contains the A380 Model created by The Project Airbus Team and Virtual Cockpit of the A340 family created by Thomas Ruth, 18 High-Quality Liveries, custom soundset for the Rolls-Royce Trent 800 engines created by Emil Serafino (who gave me his permission to use his soundsets), a fully edited aircraft.cfg with 27 custom-made views and jetway & cargo-truck codes included, gauges for the Flight Management Computer (FMC), Ground Proximity Warning System (GPWS) and AutoBrake systems created by dfferent authors and a lot of dedication. For a detailed explanation in English & Spanish, a list of liveries and some pictures, visit my blog at: http://fsxluchoals.blogspot.com/
Posted Aug 7, 2012 22:45 by Luis Quintero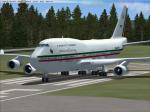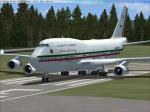 2.91Mb (1779 downloads)
FSX Boeing 747-400 Mexico Air Force TP-01 textures only for the default 747. TP-01 is the Mexico Presidential aircraft. I know that they have the B757 in use , but this repaint was specially requested. Repaint by Enrique Cornejo. 2MB
Posted Aug 7, 2012 20:34 by Enrique Cornejo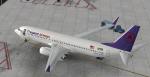 4.05Mb (436 downloads)
Frequent Airways Boeing 737-800 Textures for the default FSX B737. Made by Alex Parker. I made this for my virtual Airline, and decided to let everyone have it.
Posted Aug 6, 2012 22:19 by Alex Parker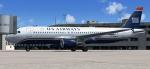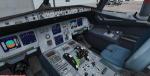 59.67Mb (6478 downloads)
Project Airbus A320-214 for FSX, in US Airways livery. US Airways currently fly 72 A320's with a further 20 on order. The airline also have 204 domestic and international destinations. It's most famous for the Hudson River incident(the airplane involved is N106US, a A320-214). This airplane is the N128UW. Textures by Micholas Chung. Edits for FSX by Chris Evans. Includes Default VC, airplane views, and realistic custom A320 engine sounds from Project Airbus!
Posted Aug 6, 2012 07:28 by RyanID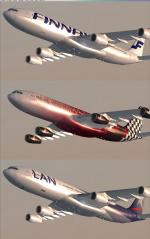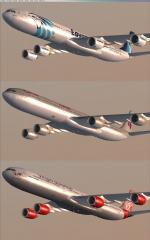 6.70Mb (4596 downloads)
Alternate aircraft selection preview's (thumbnails) for Thomas Ruth A340'S. For the Airbus A340 Multi-Livery Mega-Package Vol.1 assembled by Luis Quintero. Preview thumbnails only. Requires "Airbus A340 Multi-Livery Mega-Package Vol.1" found in Simviations library. Easy install...
Posted Aug 5, 2012 23:46 by T.Marson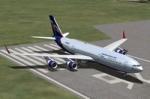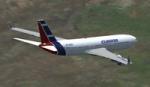 0.11Mb (1991 downloads)
Original, modified and new views ( defined by camera definitions in the aircraft.cfg file ) for the "IL-96M package" ( Ilyushin ). Original model by a russian team : http://il-96-dev-team.3dn.ru/ Updated to FSX ( textures, VC ) by Ricardo_tv. 13 outside views of the aircraft and a total of 5 virtual cockpit views. See Read me.txt file for very easy installation procedures. Also included is a text file that contains the new camera definitions. And finally two more files - Available.pdf and Top 20.pdf for informations about my "camera definitions" packages.
Posted Aug 5, 2012 17:41 by Marc Renaud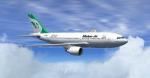 17.29Mb (7012 downloads)
Airbus A310 Mahan Air with Tom's great VC. Mahan Air is a domestic and International airline based in Tehran, Iran. VC includes working wipers and a lot more. Fixed for FSX by Chris Evans. Textures by Peyman Javanbakht
Posted Aug 5, 2012 09:24 by Peyman Javanbakht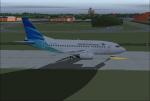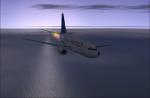 10.86Mb (4635 downloads)
Vistaliners Boeing 737-500 Garuda Indonesia New Colours, in 3 liveries(Standard, Visit Indonesia, Wonderful Indonesia). Used default Boeing 737-800 2d panel and sound. FSX. No VC.
Posted Aug 5, 2012 07:22 by RyanID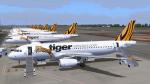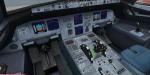 20.02Mb (7324 downloads)
Tiger Airways A320, now with added exits(4 exits!)and improved VC eyepoint. Thanks Project Airbus for their amazing creations! Includes complete aircraft. For everyone that have downloaded the airplane and downloaded this arplane again, replace the old one with this. Thanks! This version includes default A321 VC added by Chris Evans.
Posted Aug 5, 2012 05:14 by RyanID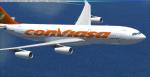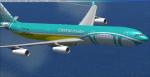 397.86Mb (22990 downloads)
The Volume 2 of the Airbus A340 Multi-Livery Mega-Package contains all the A340 variants (-200 and -300) Models created by The Project Opensky Team, 45 Good-Quality Liveries, custom soundsets for the CFM56-5C engines created by Andre Silva, a fully edited aircraft.cfg with 27 custom-made views and jetway & cargo-truck codes included, gauges for the Flight Management Computer (FMC), Ground Proximity Warning System (GPWS) and AutoBrake systems created by dfferent authors and a lot of dedication.
Posted Aug 4, 2012 20:24 by Luis Quintero