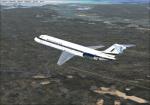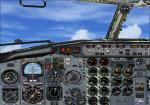 31.67Mb (8996 downloads)
This is my tribute to those lose on Southern Airlines flight 932 that crashed on November, 14 1970 killing the Marshall University football team. I used SGA's DC-9-30 W/ Southern texture. Press CTRL+E to start engines (NO-VC)
Posted Dec 23, 2009 00:34 by Michael Roberts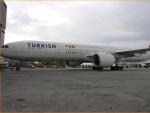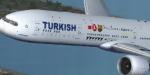 71.99Mb (20354 downloads)
Boeing 777-300ER Turkish Airlines Official sponsor Barcelona Livery. Model by Posky. Painted by Yigit Ciftci, FSX Panel Fix by "gritob01", FSX sound by Nemureru Nyanko. Vaps.hooks.com, VAPS design team.
Posted Dec 22, 2009 22:57 by Yigit omer CIFTCI
6.77Mb (5689 downloads)
Textures only of Delta Air Lines with registration N756NW for Thomas Ruth's A330 model (TOMA332B.ZIP). This used to be in Northwest Airlines colours until October 2009 when it got the new Delta colours. Repaint by Sean Kneppers.
Posted Dec 21, 2009 17:17 by Sean Kneppers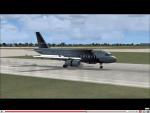 12.95Mb (2856 downloads)
Project Airbus A319 Spirit Textures Only for the Project Airbus A319. ..
Posted Dec 20, 2009 11:46 by HELLOCHEWY (youtube)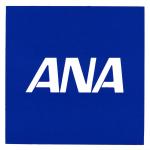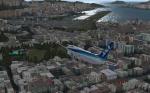 19.65Mb (3632 downloads)
All Nippon Airlines textures only for the default FSX Boeing 737-800. Repaint by Christopheer Martin.
Posted Dec 20, 2009 10:54 by www.repaintz.tk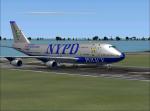 2.80Mb (3950 downloads)
Fictional NYPD textures for the default 747-400. By Jay Ramirez.
Posted Dec 20, 2009 00:39 by Jay Ramirez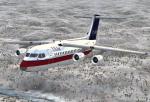 24.80Mb (14401 downloads)
This is an update for FSX of Jon Murchison's BAE 146-200 package. I added the LOCKHEED JETSTAR II 2D panel by Philippe WALLAERT. There are five textures: US Air, Lufthansa, Jazz, Quantis, and British Airways. I added thumbnails to all textures (NO-VC)
Posted Dec 19, 2009 22:32 by Michael Roberts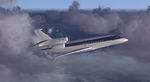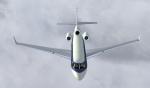 1.24Mb (2868 downloads)
Dassault Falcon 7x Netjet Europe Textures only for the Premier aircraft Design Model.
Posted Dec 19, 2009 05:42 by Kalyan Mukherjee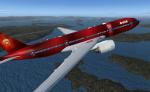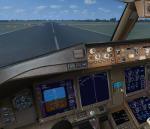 102.22Mb (5312 downloads)
Boeing 777-200 with a fictional 'Arsenal Flyer' livery. Arsenal is a soccer club in England. Includes VC and 2D panel. Flight model by Project Opensky. Repaint by Christopher Martin
Posted Dec 17, 2009 14:27 by www.repaintz.tk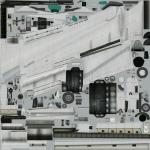 0.55Mb (4739 downloads)
This package contains upgraded wing textures for the default 737-800 in FSX. The textures have had the exit decals and black markings on the wings removed seamlessly through the use of layer deletion. The mipmaps have also been removed from the image to make it appear in high detail at distance, even on low-performance computers.
Posted Dec 16, 2009 19:32 by Jason A. Lee