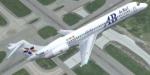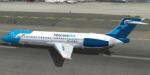 52.66Mb (7433 downloads)
Boeing 717 Multi Livery. This package has the aircraft.cfg fixed due to problems with some textures. Includes a 2d panel made specially for the B717 by Phillipe Wallaert. No VC.
Posted Oct 25, 2011 21:08 by Luis Quintero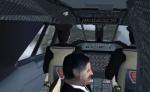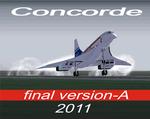 75.10Mb (59263 downloads)
FS9 / FSX CONCORDE FINAL VERSION-A 2011. Includes - ALL UPDATES, new model (nose shape, visor details), flight dynamics, complete real textures package -new PRE-PRODUCTION texture- clear textures for VC panels, special effects for wings vortex and fog, afterburner effects, landing lights animation linked to landing gear operation, animated visor for main 2D cockpit view, mach speed effect (Mr. Rob Barengredt), all controlled by xml gauges designed by the very talented Mr. HANS ZUIDERVAART who also made a lot of adjustments to flight dynamics, (many thanks for his help !!!!), normal clickable gauges on VC (all in FS9, some in FSX), sound, VC, passenger views, repositioned and complete lights, full animated parts, (pilot and copilot animation for rudder, elevator and landing gear operations), cabin door main and cargo doors, etc. THIS VERSION REPLACES PREVIOUS VERSIONS, WHICH MUST BE REMOVED FIRST. No fixes needed. By Libardo Guzman. Previous version had 15374 downloads
Posted Oct 23, 2011 21:38 by libardo guzman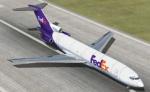 0.08Mb (3361 downloads)
Reworked and additionnal views ( defined by camera definitions in the aircraft.cfg file ) for the "Boeing 727-200 Advanced" package by Thomas Ruth. 10 outside views of the aircraft and a total of 6 virtual cockpit views. See Read me.txt file for very easy installation procedures. Also included is a text file that contains the new camera definitions. Enjoy !
Posted Oct 23, 2011 13:43 by Marc Renaud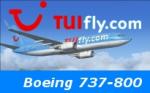 4.63Mb (3238 downloads)
Boeing 737-800 TUI New Textures for the default Boeing 737-800. One should hardly be surprised that the world's most prolific manufacturer of commercial aircraft is also the producer of the world's most popular jetliner. The 737 became the best-selling commercial jetliner worldwide when orders for it hit 1,831 in June 1987 (surpassing Boeing's own 727 as the previous champ). However, it wasn't always that way\s in the first few years of production, there were so few orders that Boeing considered canceling the program. They didn't, and the airplane has more than proven itself in over three decades of service.
Posted Oct 22, 2011 13:26 by Rene Virolainen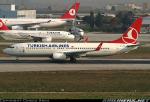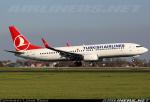 9.28Mb (4612 downloads)
Turkish Airlines Boeing 737-800 new color TC-JFU "ELAZIG" repaint for default FSX aircraft
Posted Oct 22, 2011 13:06 by Hakan DAGHAN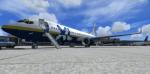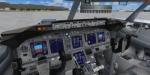 49.52Mb (2593 downloads)
Boeing 737-800 XL Airways Germany 'D-AXLJ' Added custom 737-800 sounds and coupled with the default 738 VC. Open door and stairs (shift e 2) Model by Project Opensky/Skyspirit Textures by Benjamin Spranger. Modified by Chris Evans.
Posted Oct 22, 2011 13:04 by Chris Evans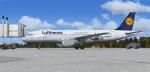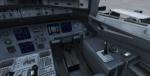 42.53Mb (6239 downloads)
Project Airbus A320-200 Lufthansa 100jahre Hamburg Airport. Repaint by Matthew Vos This is the Project Airbus A320-200 Lufthansa 100jahre Hamburg Airport Registration : D-AIQW Added the interior model and Virtual Cockpit of the default FSX A321 by Soaring Falcon.
Posted Oct 22, 2011 13:01 by Soaring Falcon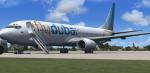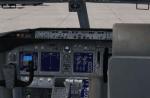 54.92Mb (4769 downloads)
FSX FlyDubai Boeing 737-800 updated to work in FSX using the FSX default B737-800 VC and panel. Custom 737 sounds. Click shift -E 2 to engage stairs! Flydubai is a low-cost airline with its head office and flight operations in Terminal 2 of Dubai International Airport. Featuring 32bit Highly Detailed graphics with night light effects, the model includes all the usual things as a steering nose wheel, taxi and landing lights, dynamics shine and all moving parts, including a fully animated landing gear animation. Some special things include stairs (shift E 2), with visible interior. Flexing wings, wing views and trim animation for the horizontal stabilizers. Model, dynamics by: Project Opensky, Repaint By: Gabriel Parent-Nadon. Updated by Chris Evans
Posted Oct 21, 2011 07:19 by Chris Evans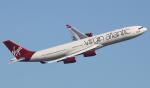 8.06Mb (1788 downloads)
Latest Virgin textures for the Posky A340-300. I have only uploaded the texture folder nothing else. FSX version is linked. FS2004 versions also available on this site. Painted by Stephen Browning
Posted Oct 17, 2011 15:44 by Stephen Browning


3.01Mb (1364 downloads)
FSX repaints 4-pack for the FSX Andrew Jarvis Dassault Falcon 10, Aeronavale Package repainted by Jacques Capdeville with panel updates by Philippe Wallaert, which you must have previously installed in FSX. These 4 repaints (red, blue, green, and blank white), have highly messed with and completely fictional 2d cockpit (no VC) and fuselage windows, which may remind you of what the Falcon 10 may have looked like had Bill Lear designed her. I guess she's a Bombardier-Dassault Lear-Falcon 10, if you will. Bonus: Also contains engine smoke coordinates in case you want to add engine smoke to your Falcon 10. Easy installation. Repaints and smoke coordinates by Tom Tiedman.
Posted Oct 16, 2011 18:48 by Tom Tiedman