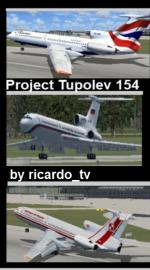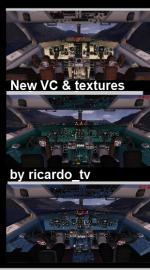 35.96Mb (26447 downloads)
The Tupolev Tu-154 is a three-engine medium-range narrow-body airliner designed in the mid 1960s and manufactured by Tupolev. Russian airlines for several decades, it serviced over a sixth of the world's landmass and carried half of all passengers flown by Aeroflot and its subsidiaries (137.5 million/year or 243.8 billion passenger kilometers in 1990). With a cruising speed of 975 kilometres per hour (606 mph), the Tu-154 is one of the fastest civilian aircraft in operation and has a range of 5,280 kilometres (3,280 mi). This package is the ProjectTupolev 154B-2 modified and added a simple and easy Panel to fly, very familiar to use with realistic textures from original by ricardo_tv. Textures made by ricardo_tv (most) & Air Force by PT Tu-154. Have Russian Air Force, Polish Air Force, American, Aeroflot (New), Air France, British, Cubana, Interflug, Lufthansa, LOT, Siberia S7 and UTair. Have fun
Posted Jun 22, 2012 12:03 by ricardo_tv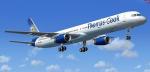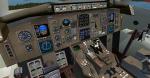 69.65Mb (21419 downloads)
Boeing 757-300 painted in the Thomas Cook colors. Textures by Posky team. Model by Project Opensky. Custom B757 sounds. Panel mods for FSX by Sanjay Blair.
Posted Jun 20, 2012 06:44 by Mohd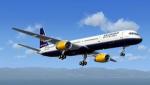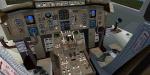 68.72Mb (10615 downloads)
Boeing 757-300 painted in the IcelandAir colors. Textures by Posky team. Model by Project Opensky. Custom B757 sounds. Panel mods for FSX by Sanjay Blair.
Posted Jun 20, 2012 06:42 by Mohd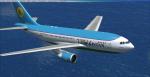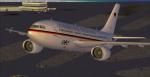 222.84Mb (24450 downloads)
Done! The Airbus A310 series Multi-Livery Mega-Package is now available! This package contains all the A310 series models, created by Thomas Ruth, custom VIRTUAL COCKPITS and panels for each variant of the A310 (also created by Mr. Ruth), CUSTOM SOUNDPACKS for the GE and the PW engines (created by Mike Maarse), 12 different liveries, a fully edited aircraft.cfg with 27 CUSTOM-MADE VIEWS THROUGHOUT THE ENTIRE AIRCRAFT, and a lot of time and dedication! For more Information of this package, images and a extended explanation in English and Spanish, visit my blog at: http://fsxluchoals.blogspot.com/
Posted Jun 19, 2012 02:56 by Luis Quintero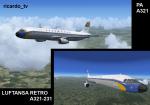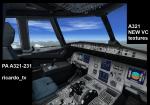 65.19Mb (3652 downloads)
This is the Project Airbus A321-132 Lufthansa Retro or Retrojet liner. Celebrating the 50th year of traveling in Instanbul and for the recording the old airliner colours. Textures & model by PA. Packed and add new VC textures & update by ricardo_tv. Enjoy
Posted Jun 18, 2012 15:32 by ricardo_tv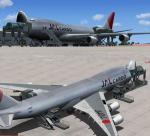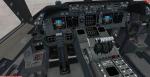 25.07Mb (3457 downloads)
Project Opensky - Boeing 747-400FV4 JAL CARGO. Package with ground servicing and a edited default FSX 747 VC and panel. Project Opensky Freighter 747-400F model. Opening cargo doors. Includes ground services (To operaate go to - Views - Instrument Panel - Posky Utilities). Thank you to the great talent of the Posky team and the original repainter Ryan C. Converted to FSX using the Posky native FSX model by Chris Evans.
Posted Jun 18, 2012 08:51 by Chris Evans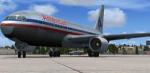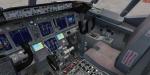 31.61Mb (12948 downloads)
American Airlines SkySpirit2010 767-200 v5. Upgraded to FSX using Alrot's revised Boeing 737-800 VC. This model includes Working wipers (right mouse click on switch) with rain effect. Switches for LCD Screens, EICAS, PFD, MFT. Autobrake switch. Opening pilots window. Cabin Lights switch. Realistic FMC. Ground Proximity Warning System (GPWS), More Realistic night textures. Model features High resolution textures, Dynamic flexing wings, Body gear steering, Nose gear steering, Rudder lock, Ground spoilers, Low speed aileron locks at high speed, Fully animated control surfaces, Fully independent suspension, Trim Animation, Opening Passenger Doors, Animated tilting bogies, Rolling wheels, Animated thrust reverser's with reverser block doors, Detailed textures, Full night lighting, Crash affects, Ground Service Vehicles And more. Model Designer Hiroshi Igami. Flight Dynamics Designer Warren C. Daniel. Textures by Philip Foglar. American Airlines repaint by Kyle Schurb. FSX native model by Skyspirit/Project Opensky. VC by Alejandro Rojas Lucena (Alrot). Modified for FSX by Chris Evans.
Posted Jun 16, 2012 08:58 by Chris Evans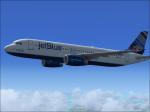 0.00Mb (2661 downloads)
I understand the GPS would not show up if you hit the GPS key [SHIFT-3] I changed the Planes panel.cfg file. Now with this fix i's possible for the GPS to show up.
Posted Jun 15, 2012 20:15 by Sean Mooney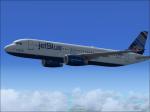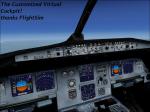 175.75Mb (8410 downloads)
There is not one inch of this plane that is not customized! Package Includes: Customized Airbus A320 Cockpit 2d & 3d, 12 JetBlue Liveries Custom MFD & PFD, Custom EICAS, Custom Sounds, Altitude Callouts, Installation Instructions, ILS Tutorial [For Beginners]. Zip preview for pictures of the plane and cockpit. Thanks to Mike Rodriguez at JetBlue Virtual for the skins! [Please also note this is only V1, V2 should be out sometime soon!]. Original model by Project Airbus. (See GPS fix above)
Posted Jun 14, 2012 15:55 by Sean Mooney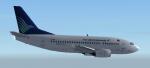 1.75Mb (3048 downloads)
Garuda Indonesia Boeing 737-500. Original FS9 model by FFX/ Eric cantu. Uses the default FSX B737 2d panel (No VC). Currently Garuda operates 5 of these airliners, but due to phase out in favour of the newer 737-800. All 737 classics were to be retired from service on 2014.
Posted Jun 14, 2012 10:15 by ryanID