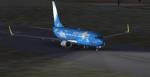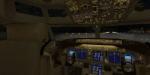 56.57Mb (2882 downloads)
Boeing 737-800 Tuifly GlucksbringAir (ARD Fernsehlotterie). This is the Skyspirit Boeing 737-800 coupled to the FSX 737-800 VC. Uses the wonderful realistic textures by Benjamin Spranger. Packed by Soaring Falcon.
Posted Oct 16, 2011 09:57 by Soaring Falcon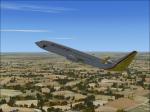 4.99Mb (1217 downloads)
German Wings textures only for the default FSX Boeing 737-800. Made by Wouter Hollanders
Posted Oct 15, 2011 07:42 by Wouter H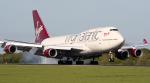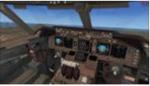 60.39Mb (16175 downloads)
Project Opensky Boeing 747-400. Virgin Atlantic have changed there livery colors yet again keeping us painters busy, but I really do like the new look, see if you agree. With VC. Painted by Stephen Browning
Posted Oct 14, 2011 13:19 by Stephen Browning
40.72Mb (7524 downloads)
FSX Biman Bangladesh B777-200 LR This is the great Project Opensky Boeing 777-200LR package modified for FSX by Chris Evans. Livery by Aziz Palas. To open baggage doors hit shift-E & 2. Added the Danny Garnier FSX modified VC and other edits to make it work OK in FSX.
Posted Oct 14, 2011 08:46 by Chris Evans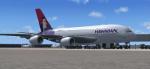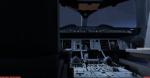 54.92Mb (7925 downloads)
Hawaiian A380-861 package for FSX. Project Airbus. Package includes the great added VC by 'Dennis' and the glass fix (thank you 'fuzzfly'! Other credits go to the great talent of Project Airbus team for the wonderful model. Repainted by: Mohammed Al-Khalifa. Like the others, I tried to just make this as an update files only, but decided it was too clumsy for many users with edits and replacements. For this reason I have included the whole package. The easier for users means more FSX users. If there is any objection I will upload the update only. This package includes all the radio and glass fixes. FSX assembly by Chris Evans.
Posted Oct 10, 2011 22:30 by Shahzeb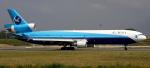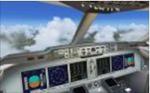 52.32Mb (7669 downloads)
Advanced products MD11 in Zimbabwe based Avient Cargo livery, with working VC. Painted by Stephen Browning
Posted Oct 10, 2011 12:51 by Stephen Browning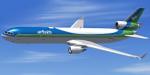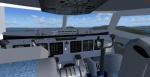 25.16Mb (6183 downloads)
An Air Florida MD-11 Painted To Represent Air Florida DC-10, Includes Full Passenger Package From Premair Aircraft Design, Paint By Bob May.
Posted Oct 6, 2011 19:26 by Sean Mooney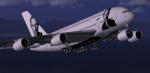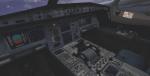 53.21Mb (6846 downloads)
Project Airbus A380 using the A340 VC from Tom Ruth. Tribute to the legendary Steve Paul Jobs. We will never forget you Steve! Repaint by Liberis Stathis
Posted Oct 6, 2011 14:46 by archive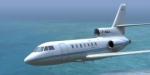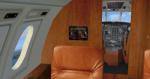 15.64Mb (25518 downloads)
Dassault Falcon 50 has been reborn for FSX. Includes VC, Passenger cabin and more. Falcon 50 by Yannick Lavigne, Fred Banting, Rob Young - 2001 FS9 version by Eric Dantes. FSX panel conversion by Andre "esmdu" and Ludovic "vonstroheim.
Posted Oct 5, 2011 10:14 by uploader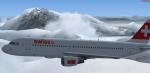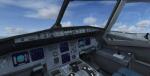 34.77Mb (7093 downloads)
Swiss International Airlines Airbus A320-200 with VC. Swiss uses A320s for distance up to 3600 miles, such as Zurich-Paris. Base model by Project Airbus, repaint by Stathis Liberis, VC by Tom Ruth a340 and default a321
Posted Oct 5, 2011 09:27 by Liberis Stathis