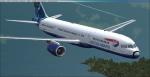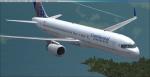 313.81Mb (28754 downloads)
Project Opensky 757-200 Mega Package. This package includes: 5 757-200 High Quality models (PW, RR, PW - Winglets, RR - Winglets and the USAF C-32), default 2D B737-800 panel (No VC), Custom RR and PW sounds (created by different authors), and 45 liveries which include: -Air 2000 -American Airlines -America West (Arizona Cardinals) -ATA Airlines -AV8 Air -Avianca -Britannia -British Airways (Different tailfins) - Continental Airlines -Delta Airlines (4 liveries) -DHL -DutchBird -Eastern Air Lines -El Al Airlines -Boeing House Colors -Iberia -Icelandair (Passenger and cargo liveries) -Monarch Airlines -MyTravel -NASA -Northwest Airlines -Project Opensky House Livery -Royal Air Maroc -Saudi Arabian Airlines -Thomas Cook Airlines -Transavia -United Airlines (Old Colors) -UPS -United States Air Force C32 -US Airways. Doesn't bring default VC because it's quality it's not good, instead of it, a movable wing view. It also brings full jetway and cargo truck codes and many different views (Wingview, Frontal, Main gear, etc.) By: Project Opensky - Luis Quintero
Posted Nov 28, 2011 01:20 by Luis Quintero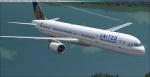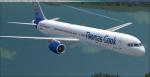 77.49Mb (15528 downloads)
Project Opensky 757-300 Mega Package. This package includes: 2 757-300 High Quality models (PW and RR), default 2D B737-800 2d panel (no VC), Custom RR and PW sounds (created by different authors), and 6 liveries which include: -Condor -Thomas Cook Airlines -Northwest Airlines -Icelandair -Delta Air Lines -United-Continental Livery. Doesn't bring default VC because it's quality it's not good, instead of it, a movable wing view. It also brings full jetway and cargo truck codes and many different views (Wingview, Frontal, Main gear, etc.) By: Project Opensky - Luis Quintero
Posted Nov 27, 2011 18:40 by Luis Quintero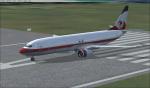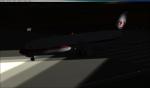 1.18Mb (762 downloads)
The Aeronautical Engineers Inc. (AEI) B737-400SF Cargo Conversion per FAA STC ST01827LA, consists of the installation of a 86"x140" cargo door on the left side of the fuselage, and modification of main deck to a Class E cargo compartment. After conversion the aircraft can carry ten 88"x125" AAA full height containers or pallets plus one AEP/AEH , with pallet weights of up to 8,000 lbs. Texture for default FS9 B737 400 operating in FSX. Repaint by John Hauck.
Posted Nov 27, 2011 10:44 by John Hauck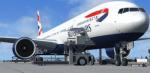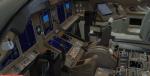 57.90Mb (16933 downloads)
Boeing 777-300ER British Airways G-STBC package for FSX. for FSX All Other credits go to the great talents of Project Opensky team and texture makers. This is a repaint of the posky 777-300ER v2 in the British Airways Livery version by Carlos Saslas. Adapted for FSX using Danny Garnier's edited Posky 777 VC and other edits by Chris Evans.
Posted Nov 27, 2011 08:11 by Chris Evans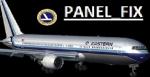 1.42Mb (861 downloads)
PANEL FIX - Included FS9 Concorde.gau, required for 2-d panel. Req. file: SkySpirit2010-EASTERN_B763.zip
Posted Nov 26, 2011 21:04 by Jim Waters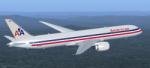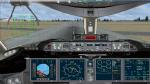 4.53Mb (6032 downloads)
Boeing 787-9 Dreamliner American Airlines. Original model by Camil Valiquette, 2D panel for wide and standard screen by Philippe Wallaert. Credits: Camil Valiquette for his excellent model. See instructions for installation and configuration in the readme.txt file. Enjoy
Posted Nov 26, 2011 03:47 by Philippe Wallaert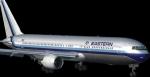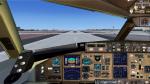 18.39Mb (4448 downloads)
FSX - SkySpirit2010 Boeing 767-300 EASTERN AIR LINES metal livery (*fictional). Includes model with 2-D panel (*No VC). Pushback TUG, FMC Loaders, Opening Cargo Doors, Stairs, and Service Trucks (*Key Shift-E+2, Shift-7 to invoke Posky utility for other vehicles).
Posted Nov 25, 2011 19:56 by Jim Waters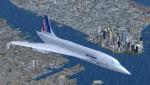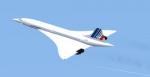 0.13Mb (6582 downloads)
Original views reworked and additional views ( defined by camera definitions in the aircraft.cfg file ) for the beautiful Concorde by M. Libardo Guzman. 9 cameras pointing at the aircraft and a total of 7 views in the 3D cockpit. See Read me.txt file for very easy installation procedures. Also included is a text file that contains the new camera definitions. And finally two more files - Available.pdf and Top 20.pdf for informations about my "camera definitions" packages. Enjoy !
Posted Nov 25, 2011 19:54 by Marc Renaud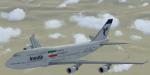 0.39Mb (2179 downloads)
Boeing 747-400 Iran Air textures only for the default Boeing 747-400.
Posted Nov 25, 2011 15:00 by Amirhossein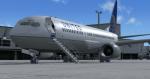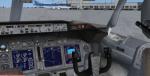 52.01Mb (5521 downloads)
Boeing 737-800 United Airlines package for FSX. Extend stairs with Shift-e-2. Modified to use the FSX B737-800 VC. Custom 737 sounds by Bendeguz Gabossy. United Airlines Livery by Xudeva Irribarra. Edited for FSX by Chris Evans.
Posted Nov 25, 2011 07:28 by Chris Evans