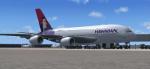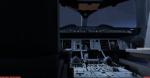 54.92Mb (7989 downloads)
Hawaiian A380-861 package for FSX. Project Airbus. Package includes the great added VC by 'Dennis' and the glass fix (thank you 'fuzzfly'! Other credits go to the great talent of Project Airbus team for the wonderful model. Repainted by: Mohammed Al-Khalifa. Like the others, I tried to just make this as an update files only, but decided it was too clumsy for many users with edits and replacements. For this reason I have included the whole package. The easier for users means more FSX users. If there is any objection I will upload the update only. This package includes all the radio and glass fixes. FSX assembly by Chris Evans.
Posted Oct 10, 2011 22:30 by Shahzeb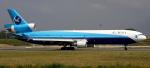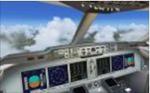 52.32Mb (7708 downloads)
Advanced products MD11 in Zimbabwe based Avient Cargo livery, with working VC. Painted by Stephen Browning
Posted Oct 10, 2011 12:51 by Stephen Browning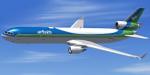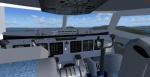 25.16Mb (6206 downloads)
An Air Florida MD-11 Painted To Represent Air Florida DC-10, Includes Full Passenger Package From Premair Aircraft Design, Paint By Bob May.
Posted Oct 6, 2011 19:26 by Sean Mooney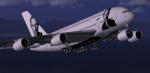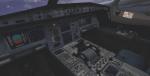 53.21Mb (6872 downloads)
Project Airbus A380 using the A340 VC from Tom Ruth. Tribute to the legendary Steve Paul Jobs. We will never forget you Steve! Repaint by Liberis Stathis
Posted Oct 6, 2011 14:46 by archive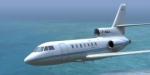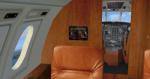 15.64Mb (25629 downloads)
Dassault Falcon 50 has been reborn for FSX. Includes VC, Passenger cabin and more. Falcon 50 by Yannick Lavigne, Fred Banting, Rob Young - 2001 FS9 version by Eric Dantes. FSX panel conversion by Andre "esmdu" and Ludovic "vonstroheim.
Posted Oct 5, 2011 10:14 by uploader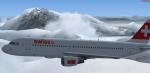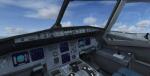 34.77Mb (7144 downloads)
Swiss International Airlines Airbus A320-200 with VC. Swiss uses A320s for distance up to 3600 miles, such as Zurich-Paris. Base model by Project Airbus, repaint by Stathis Liberis, VC by Tom Ruth a340 and default a321
Posted Oct 5, 2011 09:27 by Liberis Stathis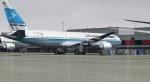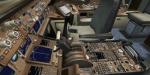 83.29Mb (6844 downloads)
FS2004/FSX Kuwait Airways B777-200ER with VC. Kuwait Airways B777-300ER,the most acurate paintalong with realistic shadow, shine and reflective effectsFeaturing 32bit Highly Detailed graphics with night light effects,The model includes all the usual things as a steering nosewheel, taxi and landing lights, dynamics shine and all moving parts, including a fully animated landing gear animation. Some special things include three opening doors, with visible interior. Flexing wings, wing views and trim animation for the horizontal stabilisers. Model, dynamics by: Project Opensky, Repaint By: Aziz Palas.
Posted Oct 4, 2011 07:20 by Aziz Palas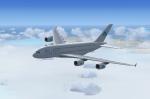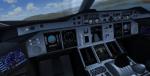 29.52Mb (3337 downloads)
Fictional Airbus A380-800 by Project Airbus in Hellas Jet colors(Hellas Jet really operated only two A320s). Hellas Jet was a charter airline based in Athens, Greece, operating services to Greece from destinations in Europe. Its main base was Athens International Airport.[1] Hellas Jet was a licenced scheduled and charter carrier, holding a JAA AOC and a Line Maintenance Certificate under JAA/EASA Part 145, both approved by the Hellenic Civil Aviation Authority. It ceased operations in 2010 due to economic difficulties. The repossesion of two of their Airbus A320 aircraft, 87 and 88, was documented on Discovery channel TV program Airplane Repo.
Posted Oct 3, 2011 23:52 by Liberis Stathis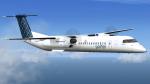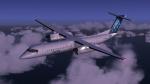 21.88Mb (6344 downloads)
This is a repaint of Dreamwings Bombardier Q400 in Porter Airlines livery. Tested in FSX Acceleration. 2d panel but no VC.
Posted Oct 2, 2011 13:08 by Nael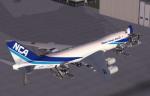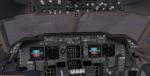 28.39Mb (2887 downloads)
Boeing 747-823F Nippon Cargo Airlines. VC and other edits to make it work in FSX. Used edited version of the default B747-400 VC. Project Opensky Freighter 747-823F model. Opening cargo doors on nose and both sides with service vehicles. Opening Passenger (L1) door: Shift + E ( Opening door ) Opening Cargo Doors: Shift + E then quickly 2 Opening Passenger (L2) door: Shift + E then quickly 3 Opening Bulk Cargo Door: Shift + E then quickly 4. Nippon Cargo Airlines textures by Stefan Bree. FSX portover by Chris Evan
Posted Oct 2, 2011 05:39 by Chris Evans