7.79Mb (7045 downloads)
This airplane represents a what-if Concorde if Alitalia had bought it, with the livery used on Alitalia's 747s. Textures only. Requires Concorde Collection by Libardo Guzman. Textures fixed! My old upload is now obsolete.
Posted Sep 29, 2009 12:44 by Giorgio Varisco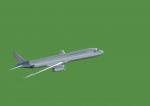 132.93Mb (2636 downloads)
default A321 Brussels Airlines textures only for the default A321. Textures by Christopher Martin
Posted Sep 26, 2009 15:31 by Christopher Martin (www.repain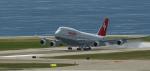 133.42Mb (8510 downloads)
Swiss textures only for the default B747-400.
Posted Sep 26, 2009 08:37 by Christopher Martin (www.repain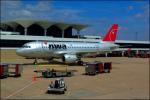 43.76Mb (9667 downloads)
Northwest Airlines A319. Model by iFDG, sound package by Andre Silva, panel by John J Schumacher, textures by Clemens Pieper. Uploaded and Assembled by Daniel Gonzalez. NO VC. Just an awesome 2d Panel.
Posted Sep 26, 2009 04:20 by Paul Atreides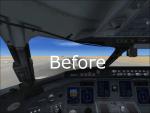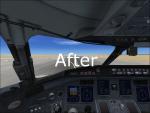 9.07Mb (5447 downloads)
Textures only for default CRJ700...This is a texture upgrade pack for the default CRJ700 virtual cockpit. Not all computers are made for FSX, and so can't display things in high-detail. However, this package contains textures that will display the VC in high-detail, while preserving your PC's performance.
Posted Sep 23, 2009 21:27 by Jason A. Lee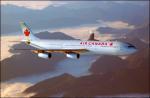 147.04Mb (21704 downloads)
Air Canada Package Long Haul Aircraft Pack. Consists of the 777-200LR, A340-300 and the 767-300. All with sound and panels. Project Open Sky and Meljet models were used in this package. For FSX, NOT tested in FS2004. A340 has a VC but the 777 and 767 have 2d pansl only, No VC. Extract effects if needed. See files for full credits. Assembled by Daniel Gonzalez
Posted Sep 21, 2009 11:07 by Paul Atreides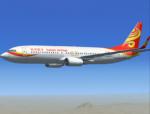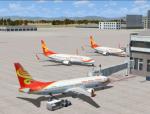 2.96Mb (4555 downloads)
FSX Boeing 737-800 Hainan Airlines Textures. Two variations. Registration: B-5405 and B-5439. Textures only for the default FSX B737-800. Bonus: Hainan Airlines B737-800 traffic package included. Created by Gabor Kovacs
Posted Sep 19, 2009 17:22 by Gábor Kovács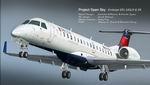 77.18Mb (35135 downloads)
ERJ-145, Boeing 757-200, Boeing 737-800 and MD-80 in Delta livery. 2 with VC and 2 with 2d panel. Project Open Sky Models complete with sounds and panels! Extract effects if needed. See files for credits.
Posted Sep 18, 2009 09:57 by Daniel Gonzalez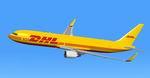 2.62Mb (12184 downloads)
FSX DHL Cargo Boeing 767-300 ER with Blended Winglets and Animated Ground Servicing (AGS). Model design and paint by: iFDG / CamSim -
Posted Sep 13, 2009 08:52 by Camil Valiquette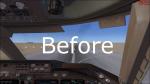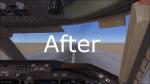 10.43Mb (9453 downloads)
Alternative VC Textures for the stock FSX B744. This pack contains modified .dds (FSX texture) files that will be displayed in high-quality regardless of graphics settings. This will not effect your simulator's performance in any way. Take a look at the screen shots (if you can!).
Posted Sep 12, 2009 19:41 by Jason A. Lee