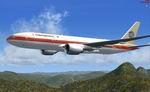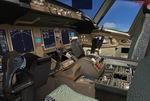 61.37Mb (6595 downloads)
FSX Continental Airlines Boeing 777-200 (fictional old colors). Includes detailed virtual cockpit and inbuilt scenery. Model by Project Open Sky. Repaint by Jim Waters.
Posted Sep 3, 2010 07:24 by Jim Waters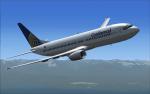 16.61Mb (4114 downloads)
A Project OpenSky 737-800 with no winglets in Continental Airlines colors.
Posted Aug 30, 2010 21:31 by Gabriel Guzman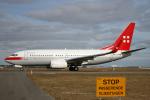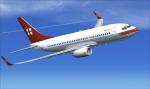 15.21Mb (2172 downloads)
A Project OpenSky Boeing 737-BBJ painted in PrivatAir (operated by KLM) colors.
Posted Aug 30, 2010 21:29 by Gabriel Guzman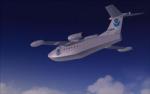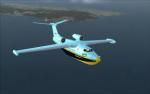 2.37Mb (1555 downloads)
Three paints for of Eugene Heyart's Stratojet Albatross. NOAA, Calypso, and a Pirate. (Yarrrr!) Repaints by Roy "Boikat" Altholz
Posted Aug 29, 2010 18:31 by Roy "Boikat" Altholz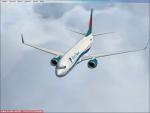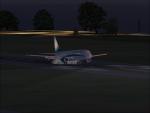 0.48Mb (1822 downloads)
FSX default Boeing 737-800 textures. First Choice are a UK cheap package tour operator.
Posted Aug 29, 2010 16:48 by S.M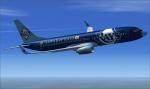 17.97Mb (1363 downloads)
Boeing 737-800WL painted in fictional "Tampa Bay Rays" colors. Model by Project Opensky.
Posted Aug 28, 2010 16:09 by Gabriel Guzman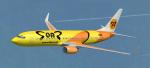 16.53Mb (2424 downloads)
The fifth and final set of new repaints for the FSX default airlines. This set is Soar Airlines "Summer Special" livery and World Travel "See You Soon" livery. Both feature new scratch-built airline logos as well. Repainted by Adrian Monk.
Posted Aug 26, 2010 10:00 by Adrian Monk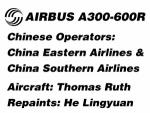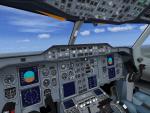 27.24Mb (7676 downloads)
After the closedown of China Northern Airlines and China Northwest Airlines years ago, China Eastern Airlines and China Southern Airlines operate all the A300-600Rs, which are the only A300s on the mainland of China.Since the year 2009, these A300s were taken out of services one by one, some of them are being converted to freighters, while the others simply sold out, all of these A300 might end their services as passenger planes before 2011.These A300s all have been in sevices for more than 15 years, this package is made in memory of them.Model,Panel & Virtual Cockpit created by Thomas Ruth are included, China Eastern & China Southern repaints by He Lingyuan from China.Operation Manual by Thomas Ruth & Reference Data by Matt Zagoren are also included.TO FLY THE AIRCRAFT , YOU SHOULD ONLY USE FSX WITH SP1 OR SP2 INSTALLED!
Posted Aug 26, 2010 06:08 by He Lingyuan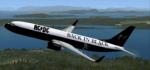 1.63Mb (1194 downloads)
Boeing 737-800 Back in Black Textures for the default B737-800. I never see any AC/DC planes so I created a 737 repaint. created by David Deihl
Posted Aug 23, 2010 15:10 by David Deihl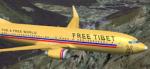 5.54Mb (820 downloads)
this is a repaint of the default FSX-boeing737_800 in a 737 "FREE TIBET" livery. (textures and readme and few pics only) paints by RaceOfficer
Posted Aug 23, 2010 13:02 by ---RaceOfficer---