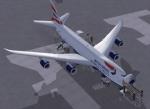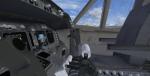 29.17Mb (5642 downloads)
Boeing 747-8F British Airways Air Cargo. Dynamic flexing wings based on airspeed, pitch, weight, and other factors. Independent Tire Rotation - wheels stop turning at different times depending on which wheel leaves the ground first. Body gear steering between 1 and 15 kts. Nose gear steering between 1 and 60 kts. Rudder lock under between 1 and 60 kts. Ground spoiler only works on ground. Low speed aileron locks at high speed. Fully animated control surfaces Fully independent suspension. Showing POSKY Utility Panel: Shift+8 Opening Passenger (L1) door: Shift + E ( Opening door ) Opening Cargo Doors: Shift + E then quickly 2 Opening Passenger (L2) door: Shift + E then quickly 3 Opening Bulk Cargo Door: Shift + E then quickly 4. Model by Skyspirit. Painted by unknown. (will add if know). Updated for FSX with default B7474 VC, by Chris Evans. Thank you to Skyspirit for their wonderful models.
Posted Nov 8, 2011 11:08 by Chris Evans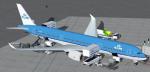 5.13Mb (7509 downloads)
FSX KLM Airbus A350-900 XWB V2. Versions 2 is an all new version of the A350-900 seen at the Paris Air Show 2009, with a new nose, new 2d cockpit windows,new wings and winglets. This CamSim Version 2 is also including an updated new Animated Ground Servicing (AGS). 2d panel but no VC. Model design and paint by: Camil Valiquette
Posted Nov 8, 2011 10:34 by Camil Valiquette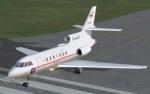 0.10Mb (2038 downloads)
Original views reworked and additional views ( defined by camera definitions in the aircraft.cfg file ) for the beautiful Dassault Falcon 50. Original FS9 model by Eric Dantes, updated for FSX by Yannick Lavigne, Fred Banting, Rob Young and Andre "esmdu" and Ludovic "vonstroheim" for the panel. 8 cameras pointing at the aircraft and a total of 5 views in the 3D cockpit. See Read me.txt file for very easy installation procedures. Also included is a text file that contains the new camera definitions. Finally, starting with this post, a file called Top 20.pdf will be included listing the most popular packages ( camera views ) I have posted. And no no.1 is not the A380 ! Enjoy !
Posted Nov 6, 2011 23:30 by Marc Renaud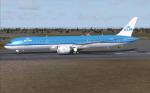 5.39Mb (3875 downloads)
FSX KLM Boeing 787-9 V2, This CamSim Version 2 feature an improve aircraft's design with new Animated Ground Servicing (AGS). 2d panel but no VC. Model design and paint by Camil Valiquette.
Posted Nov 6, 2011 04:53 by Camil Valiquette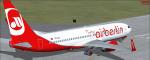 3.19Mb (2747 downloads)
FS2004/FSX Air Berlin Turkey Boeing 737-800WL, registration TC-IZC. Highly detailed 32 bit textures only for the Project Open Sky (Posky) Boeing B737-800WL (includes the VC files). By Benjamin Spranger.
Posted Nov 4, 2011 19:30 by Benjamin Spranger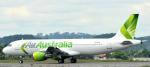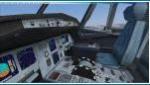 58.09Mb (5159 downloads)
Poject Airbus A320 in Air Australia livery This airline is the new kid on the block, started up on the 15th November 2011 but before then was Strategic Airlines. VC included. Painted by Stephen Browning
Posted Nov 4, 2011 15:08 by Stephen Browning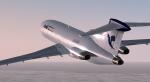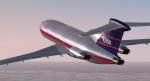 242.26Mb (12460 downloads)
Texture and effect fixes by Tom Ruth Included. Matching Thumbs, description= and performance=, Manuals. Texture paint livery's 200ADV are; HAPAG, Pacific Air, Eastern, Zero G, Rio, Dominicana, Delta, USAir, United, Air Canada, Amerijet, DHL, PanAm, Icelandair, Lufthansa, UPS NC, FedEx, Continental, VARIGLOG, Braniff, Jordanian, Turkish, Philippine, American Airlines, Capital, Iran, DAN-AIR, TWA. Texture paint livery's 100 are; Lufthansa, UPS, Northern Air, USAF, Avianca, Pacific Southwest, Kingfisher, RNZAF. All credits and Copyrights are here. Requires Thomas Ruth B727-100 and B727-200ADV Packages.
Posted Nov 4, 2011 14:29 by T. Marson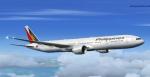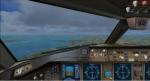 68.35Mb (8243 downloads)
Boeing 777-300ER Philippine Airlines package for FSX. Model by Project Opensky, livery byPhilip Folgar. Modified for FSX by 2008philliesfan. This has been repackaged as some could not unzip the last upload.
Posted Nov 3, 2011 12:41 by 2008philliesfan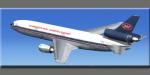 4.03Mb (1305 downloads)
Model by Thomas Ruth Texture: JAT Jugoslav Airlines (RETRO) by Kalyan Mukherjee This File contains only Texture
Posted Nov 1, 2011 16:54 by Kalyan Mukherjee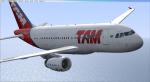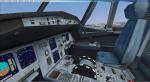 247.13Mb (14312 downloads)
Project Airbus A319 for FSX, Default A321vc. Tuned and tested at A319 range of 3,600 nm. with 12% fuel for landing. Matching thumbs, Both IAE and CFM models. Autoland, FMC, and alltitude call outs installed. 11 liverys uncluded: easyJet, CargoLux, Northwest OC\NC, Scandinavian, TACA, TAM NC, Tibet Air, United NC, US Airways STAR ALLI. US Airways NC East and West, And Project Airbus paint kit. Previous version had 5410 downloads.
Posted Oct 31, 2011 15:47 by T. Marson