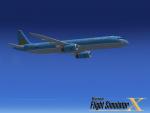 6.41Mb (2585 downloads)
This is another repaint for the A321. This repaint is dedicated to my family because my family is Vietnamese and so am I. The repaint is in a new livery, and the color for the fuselage, the engines and tail, are realistic. The registration number is VN-A348, and I already put the tail number for realism. Uncheck the "Show Tail Number" because I already inserted the tail number. Splash screen has been included. By Victor Vu.
Posted Nov 21, 2008 16:43 by Victor Vu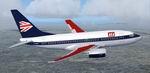 3.00Mb (1313 downloads)
FSX Boeing 737-600 Fictional BEA Textures only. BEA (British European Airways) was the British state owned airline in the 1960's and became British Airways. Requires the Project Opensky Boeing 737-600.
Posted Nov 21, 2008 05:14 by Colin Lowe
25.19Mb (6635 downloads)
Gulfstream 100 USAF. This is Peter Brun/Lider Designs Gulfstream 100 Modified for Flight Simulator X Perhaps one of the most important yet under-recognized aircraft in the United States Air Force inventory is the Gulfstream Jet that ferry key personnel and high-ranking members of the U.S. government. The Gulfstream has proven to be fast and efficient transport for industry and well financed individuals that have both the need and the resources to get where they need to be quickly and in luxury. Textures and Updates by Mark Rooks of RSDG Aircraft
Posted Nov 18, 2008 05:05 by Mark Rooks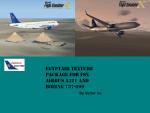 14.19Mb (4263 downloads)
This is the EgyptAir Texture Pack for the FSX Default Airbus A321 and Boeing 737-800. The pack includes a texture in each plane. Splash screen included. The A321 may look slightly different, but the 737-800 may look just fine. By Victor Vu
Posted Nov 15, 2008 08:19 by Victor Vu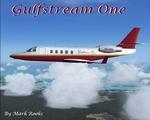 21.15Mb (6436 downloads)
This is Peter Brun/Lider Designs Gulfstream 100 Modified for Flight Simulator X. This business jet the smallest of the Gulfstreams This G1 sports a Red and Gold paint scheme Updates by Mark Rooks of RSDG Aircraft
Posted Nov 15, 2008 06:49 by Mark Rooks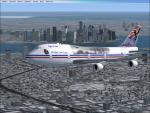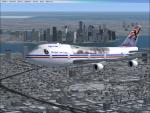 5.59Mb (3647 downloads)
Boeing 747-400 'Freedom' Textures (fixed) in memory of those that lost their lives on September 11, 2001. Textures for the default 747-400. Repaint by Earl Triplet
Posted Nov 13, 2008 15:07 by Earl Triplett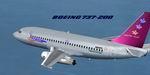 8.13Mb (10446 downloads)
FSX Pacific Sun Airways Boeing 737-200 Advanced Paint by Alexander Ho. Model: TinMouse Version II Pacific Sun Airways started flying the virtual skys with its first Boeing 727-200 for FS95 in 1997. The airline was purchased by Celtic World Airlines in 2000, and continues to serve as a Celtic World group airline. There have been several start ups using the Pacific Sun name, but we are the original!
Posted Nov 13, 2008 07:21 by Alexander Ho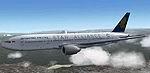 17.19Mb (12850 downloads)
FS2004/FSX Singapore Airlines Boeing 777-200ER RR in Star Alliance livery, registration 9V-SRE. Model by Project Open Sky. Repaint by Pablo Romero.
Posted Nov 12, 2008 04:09 by Pablo Romero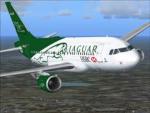 6.63Mb (9544 downloads)
Project Airbus A319. Visual model by Andy Warden and Derek Mayer. Base textures by Demetris Themistocleous and Alessandro Savarese.Flight model & Sounds by Peter Binamira. Repaint by André Schäfers.
Posted Nov 12, 2008 04:07 by André Schäfers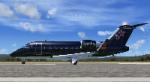 2.97Mb (2210 downloads)
Textures only of the Premier Aircraft Design's CL604 Challenger. Advanced and Simple install methods included. For the advanced install, any PAD cl604 will work. For the simple install you will need the "N832SC" cl604 from PAD (above).
Posted Nov 11, 2008 13:30 by Shane Griffith