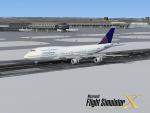 13.75Mb (5769 downloads)
This is another repaint for the FSX Default 747. The 747s were retired from Continental Airlines Service, but there are the textures for the 747, in old and new. Splash screens included each. By Victor Vu
Posted Jan 17, 2009 15:19 by Victor Vu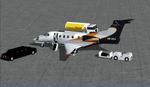 7.11Mb (9898 downloads)
FSX Embraer Phenom 300 PP-XVJ (experimental) Biz Jet by CamSim, including exterior Animated Ground Servicing (AGS) and special interior animations and configuration: 6 passengers in seating position and 1 stand up passenger that can be animated to walk back and forth in the cabin. Model design and paint: Camil Valiquette - http://pages.videotron.com/camsim
Posted Jan 17, 2009 09:27 by Camil Valiquette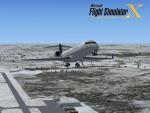 6.44Mb (4158 downloads)
This is another repaint for the FSX Default CRJ-700. Continental Express does not have CRJs, from Canadair or Bombardier, in service except ERJs from Embraer. A fictional repaint is shown if there is CRJs in service. Splash screen included. By Victor Vu.
Posted Jan 17, 2009 00:37 by Victor Vu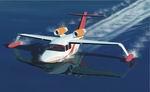 0.50Mb (12360 downloads)
This is an update for FSX acceleration of the Atkinson Aj2 amphibian by Mike Stone. I have updated the flight dynamics, repositioned the float points, and changed gauges on the panels so it works in FSX. This is the whole aircraft. Bob Chicilo.
Posted Jan 14, 2009 13:26 by Bob Chicilo

5.25Mb (7474 downloads)
Aeromexico Boeing 747-400 textures only for the default B747-400. Carlo Calvillo
Posted Jan 14, 2009 04:34 by Uploader
7.98Mb (15369 downloads)
Boeing 707 Additional Gauges 2. This pack contains the final gauges required for Libardo Guzman's Boeing 707 2009 Package above. Contains the gauges required from FS2004 and previous default aircraft. - boeing 747-400.cab - douglas_dc3.cab - 737-400.gau - concorde.gau - lear_45.gau
Posted Jan 13, 2009 06:46 by Paul Atreides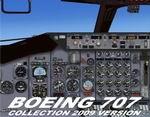 4.23Mb (15889 downloads)
This file contains additional gauges required by the Libardo Guzman Boeing 707 2009 Collection Package above. Credits to FS Panel Studio and Mr Hellio Estrela.
Posted Jan 13, 2009 06:43 by Paul Atreides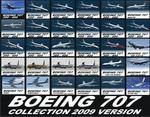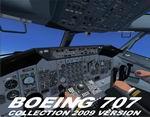 69.65Mb (54682 downloads)
FSX/FS2004 Boeing 707 Collection - 2009 Version. Includes 9 reworked models, 28 airlines reworked reflecting textures, now VC shows clear gauges; different controls for passenger/cargo doors, reworked central gear animation, passenger's views, flexing wings, full animated parts. NEW: FOR FSX INCLUDES INSTRUCTIONS TO INSTALL GAUGES!!!! SOME FS9 GAUGES NEEDED (See 'Additional Gauges'BELOW); thanks to Mr. Keith Semmler, who made the configuration! Other files suggested: "Nick's Light Fix V2" and "Nick's Jet Smoke" by Nick Needham .. for lights and smoke effects. And Benoit Plamondon's wonderful sound. NO FIXES NEEDED. By Libardo Guzman.
Posted Jan 13, 2009 06:39 by Libardo Guzman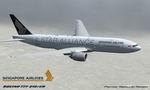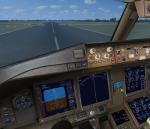 19.23Mb (10524 downloads)
FS2004/FSX Singapore Airlines "Star Alliance" Boeing 777-212/ER 9V-SRE. Singapore Airlines "Star Alliance" livery painted on Project Opensky's new Boeing 777-200 aircraft. The textures are saved in 32bit format for quality graphics. Its features are Opening doors & Cargo doors, pushback truck, detailed textures, accurate paint, dynamic shine & effects, dynamic flexing wings that respond to turbulence and many more. The virtual cockpit model package is already installed. Painted by: Abdullah Rahman
Posted Jan 10, 2009 04:24 by Abdullah Rahman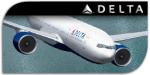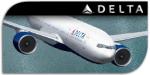 56.90Mb (19838 downloads)
Delta Airlines Project Opensky Boeing 777-200LR GE 90-115B1 Fresh off the assembly line Jan09 and bought to you by "Blaq Ace", The Posky 777-200LR GE 90-115B1 In Delta textures with dynamic VC Researched and Flight Tested in Vista FSX Sp2. Everything works. All Files on this aircraft direct from Posky Jan09 with matching Cfg,Air and Model files. Aircraft also contains Low speed aileron update, autobrake update,GSU textures update,Blaq Aces Posky 777V2_Antenna_CBU_Fix 2009 and GE90-115B1 texture fix. The files that make up this package are OEM and untampered. thanks to the folks at Posky for making a fine mid level Sim. Sim Research, Assembly, Flight Tested by "Blaq Ace" for FSX/ SP2/ Vista/ DX9
Posted Jan 9, 2009 14:47 by mdgoins