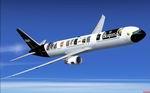 10.94Mb (1106 downloads)
Boeing 767-400 painted in fictional Beatles Airways colors. No VC. Model by Project Opensky. Textures by Gabriel Guzman.
Posted Oct 8, 2010 06:48 by Gabriel Guzman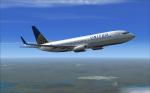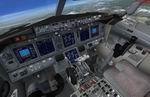 25.05Mb (4849 downloads)
Boeing 737-800 painted in the merged United airlines. Project Opensky model with the default FSX 737 VC.
Posted Oct 5, 2010 17:11 by Gabriel Guzman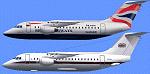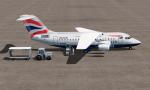 8.85Mb (22229 downloads)
The BAe 146 is a medium sized commercial aircraft, powered by four turbofan jet engines, which was manufactured in the United Kingdom by British Aerospace. Production ran from 1983 until 2002. In August 2008, a total of 140 BAE 146 aircraft (all variants) remained in airline service worldwide. The aircraft has very quiet operation, it sees wide usage at small city-based airports. In its primary role it serves as a regional jet, short-haul airliner or regional airliner. Full package for FSX/SP2 with custom panels and VC, full moving parts and air stairs. Realistic and pleasant flight dynamics. The package includes British Airways livery and the RAF CC2 variant with VIP interior. More liveries and paint kit available on the PAD web site. By Jean-Pierre Brisard and Bob May - Premier Aircraft Design.
Posted Oct 5, 2010 09:53 by bob.may@premaircraft.com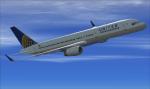 62.06Mb (6859 downloads)
A Posky 757-200 painted in the merged United / Continental airlines.
Posted Oct 4, 2010 12:43 by Gabriel Guzman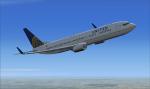 15.55Mb (3569 downloads)
A Posky 737-900ER painted in the merged United / Continental airlines.
Posted Oct 4, 2010 12:31 by Gabriel Guzman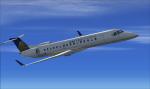 20.25Mb (4501 downloads)
A Posky ERJ-145XR painted in the merged United / Continental airlines.
Posted Oct 4, 2010 12:27 by Gabriel Guzman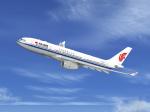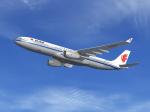 7.41Mb (2981 downloads)
Tom Airbus Series Air China Repaints for A330-200 & A330-300 package for FSX, original aircrafts by Thomas Ruth from Germany, Air China repaints by He Lingyuan from China.This package contains Texture files only, original aircraft packages are available on this site: TomA332B.ZIP (A330-200) & TomA333B.ZIP (A330-300).For more information see Readme.txt.IMPORTANT: The Tom A330 Series is for FSX only , and you have to install FSX SP1 or SP2 , or the aircraft won't be displayed properly!
Posted Oct 3, 2010 10:32 by He Lingyuan

2.27Mb (4357 downloads)
Boeing 747-400 Virgin Atlantic 'Jersey Girl' and 'Pretty Woman' textures only for the default Boeing 747-400.
Posted Oct 3, 2010 10:25 by Alex James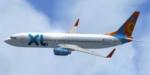 0.91Mb (887 downloads)
XL Airways Viking texures only for the default FSX 737-800.
Posted Oct 3, 2010 10:21 by Alex James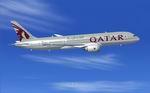 5.04Mb (4445 downloads)
FSX Qatar Boeing 787-8 V2, This CamSim Version 2 feature an improve aircraft's design with new Animated Ground Servicing (AGS) with the Qatar new revised tail logo. Model design and paint by Camil Valiquette.
Posted Oct 1, 2010 08:46 by Camil Valiquette