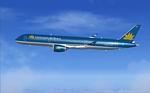 2.29Mb (2374 downloads)
FSX Vietnam Airlines Airbus A350-900 XWB V2. Versions 2 is an all new version of the A350-900 seen at the Paris Air Show 2009, with a new nose, new cockpit windows,new wings and winglets. This CamSim Version 2 is also including an updated new Animated Ground Servicing (AGS). Model design and paint by: Camil Valiquette
Posted Nov 19, 2009 11:44 by Camil Valiquette

10.89Mb (3482 downloads)
Default FSX Boeing 737-800 WestJet textures. Repaint by Christopher Martin
Posted Nov 17, 2009 14:40 by www.repaintz.tk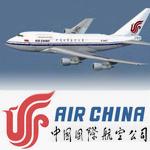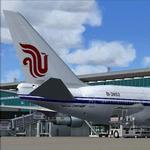 11.47Mb (7315 downloads)
B-2452 first flew in July 11, 1980 and was delivered to CAAC. In 1988, the aircraft was transferred over to Air China with the split of CAAC. Today B-2452 flies with Pratt&Whitney to test their engines as N747UT. This aircraft was modeled by Project Open Sky. No sounds included. 2d panel only No VC. Also works in FS2004.
Posted Nov 15, 2009 17:49 by Jonathon Sze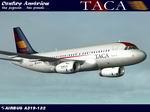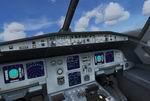 54.90Mb (23485 downloads)
TACA Airbus A319 With Virtual Cockpit from the default A321. Original FSX compliled A319 model by Project Airbus. Includes sounds by TSS Sounds. Textures by Jeffrey S. Bryner.
Posted Nov 15, 2009 08:13 by Paul Atreides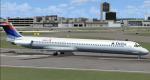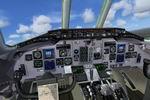 34.61Mb (41227 downloads)
This MD-88 Delta Airlines. Adapted from the default Md-88 from FS9 and now fully functional in FSX with working VC.
Posted Nov 15, 2009 04:01 by DeltaMAn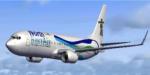 8.49Mb (1201 downloads)
NorthEast Airlines (VA) Textures for the default FSX 737-800. NorthEast Air offers fictional service throughout Northeast British Columbia, the Yukon, Northwest Territories, and Alberta.
Posted Nov 14, 2009 18:45 by David Dominic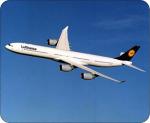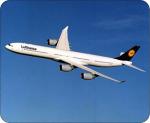 3.43Mb (1786 downloads)
Lufthansa textures for the Thomas Ruth A340-300 model. painting by Lee Roy.
Posted Nov 13, 2009 20:13 by Lee Roy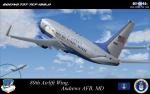 73.63Mb (7671 downloads)
This is an update of Opensky's C-40B-C. The C-40 Clipper is a military version of the Boeing 737-700C airline transport. It is used by both the United States Navy and the United States Air Force.The United States Air Force selected the C-40B, a military version of the 737-700 Boeing Business Jet, to replace the aging fleet of C-137 aircraft for U.S. combatant commanders.I compiled the basepack, common files, textures, added the P-8A sounds, and added the correct thumbnails to each texture. No assembly required,just unzip and add to your Simobjects/Airplanes folder. Panel aliased to default. No VC.
Posted Nov 13, 2009 15:12 by Michael Roberts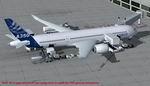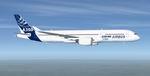 2.43Mb (4201 downloads)
FSX Airbus House Colors Airbus A350-800 XWB V2. Versions 2 is an all new version with a new nose, new cockpit windows,new wings and winglets. This CamSim Version 2 is also including an updated new Animated Ground Servicing (AGS). Model design and paint by: Camil Valiquette
Posted Nov 13, 2009 09:40 by Camil Valiquette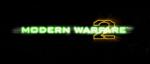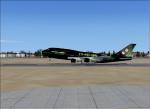 3.24Mb (5102 downloads)
'Modern Warfare 2' textures only for the default FSX Boeing 747-400.
Posted Nov 12, 2009 13:55 by Ollie B