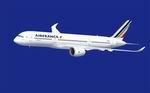 2.29Mb (5865 downloads)
FSX Air France Airbus A350-800 XWB V2. Versions 2 is an all new version with a new nose, new cockpit windows,new wings and winglets. This CamSim Version 2 is also including an updated new Animated Ground Servicing (AGS). Model design and paint by: Camil Valiquette
Posted Nov 1, 2009 06:34 by Camil Valiquette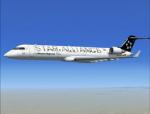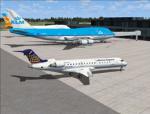 7.05Mb (10714 downloads)
Three FSX Bombardier CRJ-700 Lufthansa Regional textures only for the default FSX CRJ-700. CityLine registration: D-ACPO, CityLine "Star Alliance" registration: D-ACPT and Eurowings registration: D-ACSC. The usual bonus from me: Lufthansa Regional CRJ-700 traffic package included. Created by Gabor Kovacs
Posted Oct 31, 2009 13:58 by Gabor Kovacs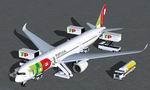 2.28Mb (7827 downloads)
FSX TAP Portugal Airbus A350-900 XWB V2. Versions 2 is an all new version of the A350-900 seen at the Paris Air Show 2009, with a new nose, new cockpit windows,new wings and winglets. No VC. This CamSim Version 2 is also including an updated new Animated Ground Servicing (AGS). Model design and paint by: Camil Valiquette
Posted Oct 30, 2009 14:22 by CamSim


23.55Mb (5141 downloads)
This package includes a CanJet, Air Canada and Air Transat repaint for the default B737-800. Repaints by Christopher Martin
Posted Oct 27, 2009 14:10 by www.repaintz.tk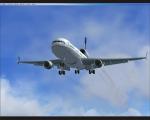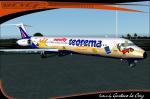 1.31Mb (13200 downloads)
FSX - SMS - MD-11 Multi Package UPDATE. This file provides external views over wings and standard views into vc, fixed link for b737-800 sound, adds smoke effects configuration and new aircraft.cfg file with reworked flight dynamics. Requires "sms_md11_x.zip" and "njs_final.zip" (BEAUTIFUL lights and smoke effects) by Nick Needham. By Libardo Guzman.
Posted Oct 27, 2009 13:18 by Libardo Guzman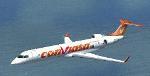 4.98Mb (3877 downloads)
Texturas de Conviasa Textures only for the default FSX Bombardier CRJ-700. Conviasa is the state airline of Venezuela. Adalberto Fernandez
Posted Oct 26, 2009 02:10 by Adalberto Fernández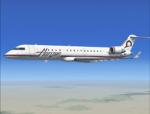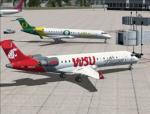 5.86Mb (4367 downloads)
FSX Bombardier CRJ-700 Horizon Air textures only for the default FSX CRJ-700. Registration: N600QX. A little surprise: Three Theme Planes textures of Horizon Air. "University of Oregon" registration: N611QX, "Washington State University" registration: N616QX, "Oregon State University" registration: N609QX. And the usual bonus from me: Horizon Air CRJ-700 traffic package included. Created by Gabor Kovacs
Posted Oct 24, 2009 16:41 by Gabor Kovacs
14.91Mb (1778 downloads)
This is the fictional Lufthansa texture for the IL-96-300 v.4 from Kirill Konovalov. I love this plane and this is my first job for it. Texture by Martin Seman, Slovakia 2009
Posted Oct 24, 2009 12:07 by Martin Seman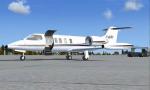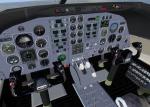 26.93Mb (12642 downloads)
Learjet 25D Package for FSX. Original FS2004 model created by Y Koun with virtual cockpit adapted for FSX with FSX compatible gauges by various authors. Updated by Danny Garnier.
Posted Oct 18, 2009 11:53 by GARNIER D

5.84Mb (9287 downloads)
This airplane represents a what-if Concorde if Lufthansa had bought it, with the livery used until 1988. Textures only. Requires Concorde Collection by Libardo Guzman.
Posted Oct 18, 2009 06:40 by Giorgio Varisco