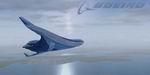 0.02Mb (14769 downloads)
FSX Update for the Boeing B-797 Flying Wing Super Liner from Lionheart Creations Ltd. Updates the aircraft.cfg and panel.cfg files but leaves the VC untouched. This update as posted in the simviation forums by turbofire.
Posted Sep 25, 2010 10:42 by admin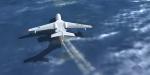 0.16Mb (1742 downloads)
FSX - Beriev Be-200 Altair v1.1 Multirole amphibious aircraft FIX! Correct contact points to fix steering of the model in water. Filename: Be200fsx_v11.zip Original file by Massimo Taccoli & Dennis Seeley Fixes upload by massimo Taccoli
Posted Sep 23, 2010 09:52 by Massimo Taccoli

2.96Mb (2971 downloads)
Onur Air texturs only for the default FSX Airbus A321. Onur Air is an airline based in Istanbul, Turkey. It operates scheduled domestic services and charter flights to a large number of destinations throughout Europe from its main base at Atatürk International Airport.
Posted Sep 23, 2010 09:50 by Selim Birdal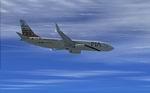 8.35Mb (2349 downloads)
FSX Pakistan International Airlines Boeing 737-800 Pakistan International Airlines Quetta Natures Orchard Livery Textures for the default FSX 737. by Rashad. Included 737 Boeing Cockpit Textures repainted. removed Dull textures in the default 737!
Posted Sep 23, 2010 09:04 by Rashad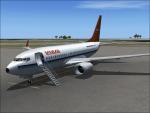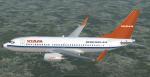 11.21Mb (1641 downloads)
Fictional texture for the Posky B737-700 WL of Viasa from Venezuela. The Project Opensky model includes taxi and landings ligths, dynamics shine and all moving parts, flexing wings, wings view, 2d panel (No VC) and repainted by David Espinoza Michelena
Posted Sep 23, 2010 08:06 by David Espinoza Michelena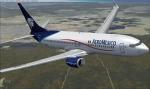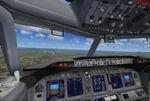 61.29Mb (8904 downloads)
Project Opensky Boeing 737-800 Winglets Version Aeromexico Mexican Airline EI-DRA Complete Package for FSX. Texture by Ivan Contreras "IvanGDL". Using Panel, Virtual Cockpit of the default B737-800, Original sound B737. Operation Manual by Warren C.Daniel of Project Opensky Team is also included.
Posted Sep 23, 2010 07:53 by Ivan Contreras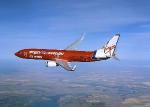 14.03Mb (1750 downloads)
FSX Boeing 737-800 Virgin Blue texures only for eht default Boeing 737-800.
Posted Sep 23, 2010 07:00 by Andrew Cary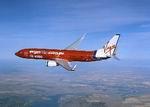 14.03Mb (949 downloads)
Virgin Blue VH-BZG textures for the FSX default Boeing 737-800
Posted Sep 18, 2010 12:12 by Andrew Cary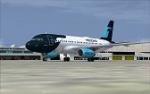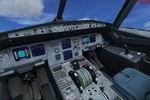 50.47Mb (5213 downloads)
Airbus A319-110 Mexicana new colors. The company ceased operations in October 2010 Model by Project Airbus. Edited by Ivan Contreras "IvanGDL". This plane includes: Wingviews Working Dynamics Default 2D panel and VC original Airbus sound.
Posted Sep 18, 2010 10:54 by Ivan Contreras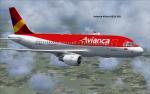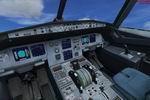 72.81Mb (11283 downloads)
Airbus A319-110 Avianca NEW Colors. Model by Project Airbus. Edited by Ivan Contreras"IvanGDL". This plane includes: Wingviews Working Dynamics Default A321 and VC Nice plane from POSKY
Posted Sep 18, 2010 10:52 by Ivan Contreras