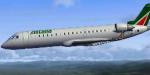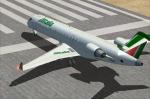 0.91Mb (5357 downloads)
FSX Bombardier CRJ-700 Alitalia Textures for the default CRJ-700. By Edoardo Ammannati.
Posted Aug 9, 2010 19:07 by Edoardo Ammannati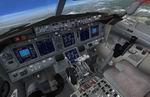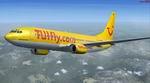 69.32Mb (8128 downloads)
TuiFly Boeing 737-8K5. TUIfly is the third largest airline in Germany and specialises in charter and low cost flights. FSX model created by Project Opensky and uses the default Boeing 737-800 VC. Textures by Ben Jones. Includes custom Project Opensky CFM56-7B series soundset by Emil Serafino.
Posted Aug 9, 2010 06:33 by Uploader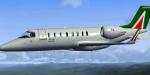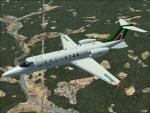 0.52Mb (4091 downloads)
FSX LearJet 45 Repaint Alitalia textures for the default Lear45. By Edoardo Ammannati.
Posted Aug 9, 2010 04:28 by EDO76 eamma76@hotmail.com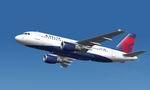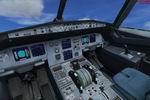 68.37Mb (15662 downloads)
Airbus A319-100 Delta Airlines 2007 Colors. Model by Project Airbus. Edited by Rob "Ace Pilot Rob" McAlister. This plane includes: Wingviews Working Dynamics Default A321 VC.
Posted Aug 8, 2010 06:45 by Rob McAlister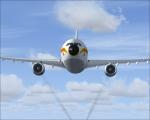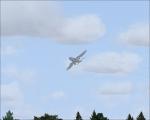 0.33Mb (2814 downloads)
FSX compatible engine smoke effect for the Thomas Ruth freeware FSX Airbus A300-B, which you must have previously installed in FSX. Works with all three versions, the A300-B1, A300-B2, and A300-B4. Easy installation. By Tom Tiedman
Posted Aug 5, 2010 16:04 by Tom Tiedman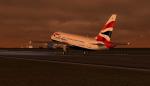 125.83Mb (24483 downloads)
A318 Package with multiple liveries. 9 Liveries: Airbus House, Air France, British Airways, Mexicana old, Mexicana, Tarom, Jet Luxembourg, Frontier. Liveries by different authors. Merged with the default A321 VC.
Posted Aug 5, 2010 05:15 by yigit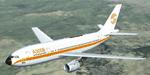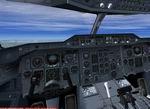 72.30Mb (25998 downloads)
All classic Airbus A300 models. B4-200, B2 and B1. Comes with virtual cockpit, panel and custom gauges for FSX SP1 or SP2 only. 9 different models in 9 different liveries. SAS, PanAm, Air Jamaica, DHL, Aerounion, Lufthansa (classic), Zero-G, TEA and F-WUAB prototype. Last one comes with custom prototype VC and panel, rebuild by using only one photo. Except for future freighter or MRTT engine versions on the 310 or 330, this one completes my Airbus series.
Posted Aug 4, 2010 17:34 by Thomas Ruth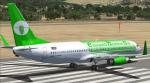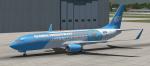 17.36Mb (2611 downloads)
The third set of new repaints for the FSX default airlines. (Microsoft's default paint schemes are dull, to say the least). This set is an Emeral Harbor Air "Sparkling Stone" livery and a Global Freightways "Solid Steel" livery. Both feature new scratch-built airline logos as well. Repainted by Adrian Monk.
Posted Aug 2, 2010 20:24 by Adrian Monk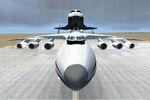 0.84Mb (4372 downloads)
AN225 Splash Screen.
Posted Aug 2, 2010 05:46 by lachlan macartney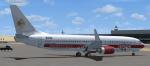 17.43Mb (1466 downloads)
737-800 liveries for the two major fictional airlines from the television show "LOST" - Oceanic and Ajira. (Oceanic Airlines features in many other movies and television shows as well). Note - these are NOT Oceanic 815 and Ajira 316, however you can feel free to make them so if you wish. Repainted by Adrian Monk
Posted Aug 1, 2010 17:08 by Adrian Monk