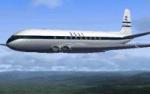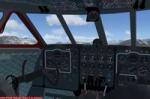 32.71Mb (10170 downloads)
The worlds first jetliner. The Comet 1 entered sevice with BOAC in 1952, initially on the route from London to Johannesburg. This package includes liveries for BOAC, Air France, UAT, Canadian Pacific and RCAF Comet 1's, and BOAC and RAF Comet 2's. Version 2 model by Jens B. Kristensen, sounds by Mike Hambly, Benoit Plamondon and Mark Cranston (Aeromusica). For FSX, an FS2004 version is available separately.
Posted Dec 27, 2010 09:33 by Jens B. Kristensen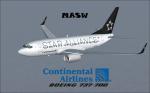 25.12Mb (4595 downloads)
This is a Star Alliance pack. FS2004 models made to work in FSX. No VC's. Includes Spanair MD83 model by SGA, IFDG A319 US Airways, Boeing 747-40 United (current non Continental merger) and Project Opensky Boeing 737 Continental. All aircraft have the star alliance livery. All repaints by MASW. Used default 2d panels only. No VC's.
Posted Dec 26, 2010 19:12 by MASW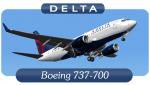 12.16Mb (5808 downloads)
Boeing 737-700 Delta. Original FS2004 model by Project Opensky. Uses the default B737-800 2d panel for FSX. No VC. Repaint by MASW
Posted Dec 25, 2010 19:06 by MASW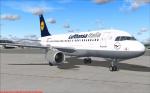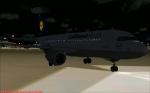 5.45Mb (2640 downloads)
A319 Lufthansa Italia Textures only for the Project Airbus A319. Repaint by MASW
Posted Dec 25, 2010 18:28 by MASW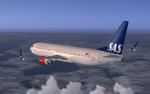 8.49Mb (6289 downloads)
Scandinavian Airlines (SAS) textures only for the default Boeing 737-800.
Posted Dec 25, 2010 09:57 by McFly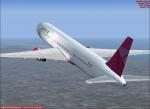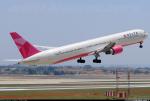 54.79Mb (8220 downloads)
Boeing 767-400ER Delta in pink for Breast Cancer Research Foundation. Model by Project Opensky. No VC. (no thumbnail). Uses default A321 2d panel. Paint by MASW.
Posted Dec 24, 2010 19:49 by MASW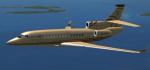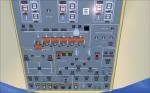 0.02Mb (3794 downloads)
Original views reworked ( with permission of PAD ) and additional views ( defined by camera definitions in the aircraft.cfg file ) for the beautiful Dassault Falcon 7x by PREMIER AIRCRAFT DESIGN. 4 cameras pointing at the aircraft and a total of 5 views in VC mode. See Read me.txt file for very easy installation procedures. Also included is a text file that contains the new camera definitions. Enjoy !
Posted Dec 24, 2010 13:38 by Marc Renaud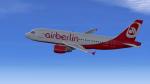 43.07Mb (14265 downloads)
Project Airbus A319-112 in Air Berlin textures. Includes 2D cockpit and VC (virtual cockpit) from default A321 in FSX. I have also added realistic CFM56-5 engine sound from FS Sound Studio. Texture by Denis Minaev Model by Project Airbus Made compatible in FSX done by Ådne Skaar
Posted Dec 22, 2010 13:55 by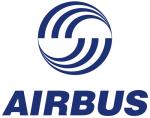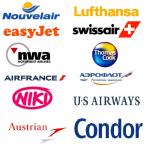 204.67Mb (35503 downloads)
Project Airbus A320-200/210/211/214/233 with 12 different liveries: Nouvelair, easyJet, Northwest Airlines, Air France, Niki, Austrian Airlines, Lufthansa, Swissair, Thomas Cook, Aeroflot, US Airways and Condor. This package contains 2D cockpit and VC from Airbus A321 in FSX and CFM56 engine sound from FS Sound Studio + Xtra camera views. Texture by different painters. Model by Project Airbus. Made compatible with FSX done by Ådne Skaar.
Posted Dec 20, 2010 12:41 by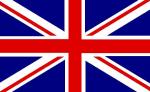 3.11Mb (1091 downloads)
Textures for the default Boeing 737-800. Represents a fictional 'Jet UK' airline. Textures by Ben Jones
Posted Dec 16, 2010 04:45 by Bjones