2.96Mb (2976 downloads)
Onur Air texturs only for the default FSX Airbus A321. Onur Air is an airline based in Istanbul, Turkey. It operates scheduled domestic services and charter flights to a large number of destinations throughout Europe from its main base at Atatürk International Airport.
Posted Sep 23, 2010 09:50 by Selim Birdal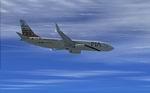 8.35Mb (2353 downloads)
FSX Pakistan International Airlines Boeing 737-800 Pakistan International Airlines Quetta Natures Orchard Livery Textures for the default FSX 737. by Rashad. Included 737 Boeing Cockpit Textures repainted. removed Dull textures in the default 737!
Posted Sep 23, 2010 09:04 by Rashad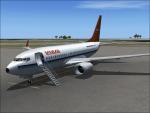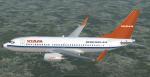 11.21Mb (1645 downloads)
Fictional texture for the Posky B737-700 WL of Viasa from Venezuela. The Project Opensky model includes taxi and landings ligths, dynamics shine and all moving parts, flexing wings, wings view, 2d panel (No VC) and repainted by David Espinoza Michelena
Posted Sep 23, 2010 08:06 by David Espinoza Michelena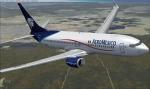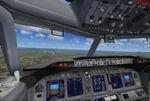 61.29Mb (8927 downloads)
Project Opensky Boeing 737-800 Winglets Version Aeromexico Mexican Airline EI-DRA Complete Package for FSX. Texture by Ivan Contreras "IvanGDL". Using Panel, Virtual Cockpit of the default B737-800, Original sound B737. Operation Manual by Warren C.Daniel of Project Opensky Team is also included.
Posted Sep 23, 2010 07:53 by Ivan Contreras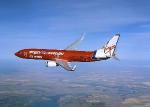 14.03Mb (1752 downloads)
FSX Boeing 737-800 Virgin Blue texures only for eht default Boeing 737-800.
Posted Sep 23, 2010 07:00 by Andrew Cary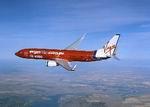 14.03Mb (953 downloads)
Virgin Blue VH-BZG textures for the FSX default Boeing 737-800
Posted Sep 18, 2010 12:12 by Andrew Cary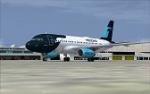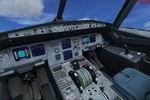 50.47Mb (5220 downloads)
Airbus A319-110 Mexicana new colors. The company ceased operations in October 2010 Model by Project Airbus. Edited by Ivan Contreras "IvanGDL". This plane includes: Wingviews Working Dynamics Default 2D panel and VC original Airbus sound.
Posted Sep 18, 2010 10:54 by Ivan Contreras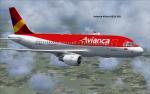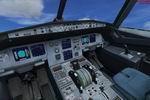 72.81Mb (11324 downloads)
Airbus A319-110 Avianca NEW Colors. Model by Project Airbus. Edited by Ivan Contreras"IvanGDL". This plane includes: Wingviews Working Dynamics Default A321 and VC Nice plane from POSKY
Posted Sep 18, 2010 10:52 by Ivan Contreras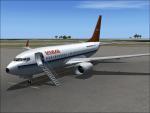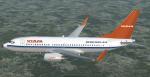 11.21Mb (642 downloads)
That´s the fictional texture the B737-700 WL of Viasa from Venezuela. The Project Opensky model includes taxi and landings ligths, dynamics shine and all moving parts, flexing wings, wings view, 2d panel (No VC) and repainted by David Espinoza Michelena
Posted Sep 18, 2010 10:10 by David Espinoza Michelena
5.25Mb (1000 downloads)
For FSX with DX9 only! XY-AGG and XY-AGI. Complete model of the Airbus A320-231 in Myanmar Airways International livery and full range of animation. This two aircrafts are the newest and biggest in there fleet. With this two Airbus they fly outside Burma (Myanmar) starting from the end of 2009. Thanks to Hla Myo Kyaw and ProjectAirbus for permission. For FS2004 please download 322mai9.zip. By HOUSE-RP and ProjectAirbus
Posted Sep 18, 2010 10:04 by HOUSE-RP