46.07Mb (29215 downloads)
FSX Boeing 737 & 747 Repaint Pack. 738/744 repaints (by Pawel Fraczkowski) Easyjer, LOT Polish Airlines, British Airways, KLM, UPS, DHL, Fedex, Qantas, Swiss, Thomas, Delta, Singapore, KLM Cargo, Lufthansa Ryanair, Southwest, Delta, Jet2, Continental, Virgin package by Pawel Fraczkowski.
Posted Apr 9, 2010 04:10 by Pawel Fraczkowski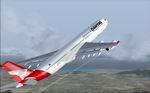 3.84Mb (1155 downloads)
A340-300 Qantas textures updated. only for Thomas Ruth's A340-300 package
Posted Apr 7, 2010 04:11 by lee roy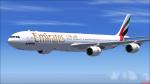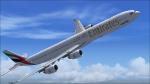 2.72Mb (6368 downloads)
Emirates textures only for the Thomas Ruth A340-600 package
Posted Apr 6, 2010 20:07 by lee roy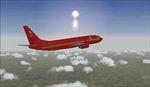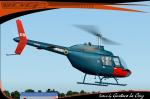 1.03Mb (2764 downloads)
Textures only for the FSX Boeing 737-800 A fictional repaint based on the 737-300 operated by Titan Airways for the UK mail service, Royal Mail.
Posted Apr 4, 2010 19:01 by Alec Aldous
3.85Mb (1616 downloads)
Red Airlines textures for default B737-800.
Posted Apr 4, 2010 09:39 by Donz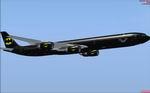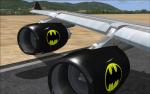 2.46Mb (1066 downloads)
A340-600 BAT textures only for Thomas Ruth's A340-600 package
Posted Apr 4, 2010 06:05 by lee roy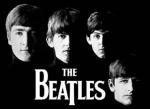 56.68Mb (3157 downloads)
Boeing 777-200 with VC in fictional Beatles Airways colors. Original model by Project Opensky. Features wingflex/wingviews/and high texture resolution.
Posted Apr 1, 2010 11:22 by Gabriel Guzman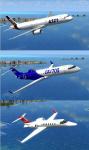 6.56Mb (4523 downloads)
Ever thought why Microsoft only included company liveries among the Boeing jets? Since I downloaded Abacus FS Repaint V.2 back in 2008, I decided to create the missing liveries for all the jets included default in FSX. This package includes the Airbus A321, Bombardier CRJ700 and the Bombardier Learjet 45, all highly detailed and realistic. This is a must download for any FSX test pilot, or even an average flight simmer!
Posted Apr 1, 2010 04:16 by Ismail Zayan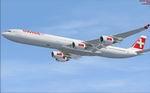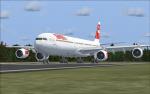 2.64Mb (1598 downloads)
Airbus A340-600 Swiss textures only for Thomas Ruth's A340-600 package
Posted Mar 31, 2010 10:15 by lee roy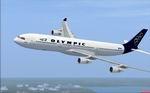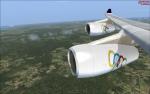 3.81Mb (1108 downloads)
Airbus A340-300 Olympic Air textures only for Thomas Ruth's A340-300 package
Posted Mar 31, 2010 06:39 by lee roy