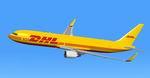 2.62Mb (12210 downloads)
FSX DHL Cargo Boeing 767-300 ER with Blended Winglets and Animated Ground Servicing (AGS). Model design and paint by: iFDG / CamSim -
Posted Sep 13, 2009 08:52 by Camil Valiquette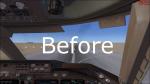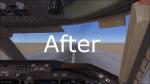 10.43Mb (9472 downloads)
Alternative VC Textures for the stock FSX B744. This pack contains modified .dds (FSX texture) files that will be displayed in high-quality regardless of graphics settings. This will not effect your simulator's performance in any way. Take a look at the screen shots (if you can!).
Posted Sep 12, 2009 19:41 by Jason A. Lee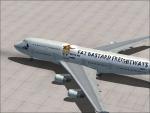 6.51Mb (1531 downloads)
This is a fictional repaint of a start up freightways for the default FSX 747-400. Repaint by John Hauck
Posted Sep 12, 2009 15:05 by John Hauck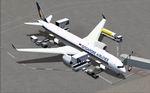 2.46Mb (7460 downloads)
FSX Singapore Airlines Airbus A350-900 XWB V2. Versions 2 is an all new version of the A350-900 seen at the Paris Air Show 2009, with a new nose, new cockpit windows,new wings and winglets. No VC. This CamSim Version 2 is also including an updated new Animated Ground Servicing (AGS). Model design and paint by: Camil Valiquette
Posted Sep 12, 2009 04:35 by Camil Valiquette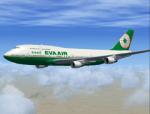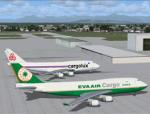 3.97Mb (10228 downloads)
FSX Boeing 747-400 EVA Air Textures. Registration: B-16403. Textures only for the default FSX B747-400. A little surprise: EVA Air Cargo Textures. Registration: B-16481. And the usual bonus from me: EVA Air and EVA Air Cargo B747-400 traffic package included. Created by Gabor Kovacs
Posted Sep 9, 2009 12:56 by Gabor Kovacs
5.40Mb (1366 downloads)
These mdl files fix the problem of Project-Airbus FS9 Airbus if used in FSX. They were showing a hole in the fuselage top where an antenna should have been. Thx to P-A people who fixed that before closing down. Just replace the mdl file by this one.
Posted Sep 9, 2009 10:53 by Henry Rastouil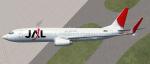 9.58Mb (3755 downloads)
JAL Express Textures for FSX default Boeing 737-800.
Posted Sep 8, 2009 12:00 by JJ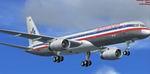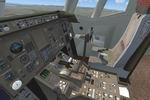 251.35Mb (70521 downloads)
Boeing 757-200 Package. Multi liveries and VC. Model and liveries by Project OpenSky. I take no credit for this addon. This is the 757-200 by POSKY. Included are nine liveries: American Airlines, Northwest, Continental Airlines, Continental Airlines (winglet), US Airways, DHL, United Airlines, Delta Airlines, and Boeing House livery. Also includes a virtual cockpit on all variants of the 752 Different sounds with different carrier: Rolls Royce, Pratt & Whitney, GE engine types). Wing, tail, and alternate cockpit views. Includes 2d panel and VC with compatible gauges updated by Danny Garnier.
Posted Sep 8, 2009 08:51 by Jason Lee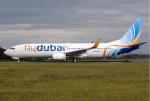 9.26Mb (6174 downloads)
FSX Boeing 737-800 Fly Dubai textures only for the default FSX 737. By Stephen Browning.
Posted Sep 7, 2009 15:42 by Stephen Browning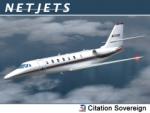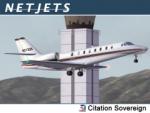 3.17Mb (10108 downloads)
I am proud to present this Cessna Citation Sovereign, registration N372QS, in NetJets USA livery in the Aryus Works freeware model (beta). NetJets flies this model exclusively in the USA. I paid attention to detail and realism as much as possible on this work. I put on some 3D window shades just for a bit more realism. The textures in this repaint are 32-bit. Repaint by Jeffrey S. Bryner, Cessna Citation Sovereign model (beta) by Aryus Works. Full install package. Uses default Lear45 panel and sounds. Please see Install.txt for installation details.
Posted Sep 6, 2009 21:40 by Jeffrey S. Bryner