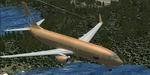 4.53Mb (1776 downloads)
This is fictional livery for thr default Boeing 737-800. LOT have the Boeing 737-400 in 'Zlaty" livery only. By RSvit
Posted Aug 24, 2009 11:45 by Rostyslav Svitelskiy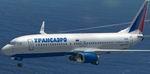 4.07Mb (1677 downloads)
Boeing 737-800 Transaero textures for the default B737-800. By RSvit
Posted Aug 24, 2009 11:40 by Rostyslav Svitelskiy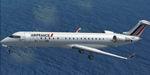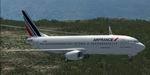 6.46Mb (3328 downloads)
This pack includes 2 Air Francel iveries for the default Boeing 737-800 and Bombardier CRJ-700. Air France by Brit air. By RSvit
Posted Aug 24, 2009 11:36 by Rostyslav Svitelskiy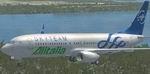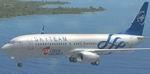 20.74Mb (7571 downloads)
This pack includes 5 Sky Team liveries for Boeing 737-800: Aeroflot, KLM, Delta, Alitalia, TSA. By RSvit
Posted Aug 24, 2009 11:27 by Rostyslav Svitelskiy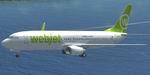 3.97Mb (2763 downloads)
Boeing 737-800 Webjet textures only for the defaul Boeing 737-800. By RSvit
Posted Aug 24, 2009 11:14 by Rostyslav Svitelskiy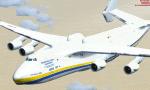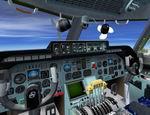 29.17Mb (179805 downloads)
Antonov AN 225 Mriya. Native FSX model. The AN-225 ia a strategic airlift transport aircraft and is the largest fixed-wing aircraft ever built. Comes with working virtual cockpit and a basic 2D panel. Uses default sound and soundai. Repaint sources included. Works with SP1 and SP2 but not tested with DX10. Multiplayer compatible model included. By Thomas Ruth
Posted Aug 24, 2009 10:33 by Thomas Ruth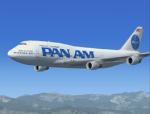 1.62Mb (8387 downloads)
Textures only for the default FSX B747-400. The repaint was being made to the memory of JUAN T. TRIPPE. He was the founder and president of Pan Am airline. Boeing was pressed by Juan T. Trippe, to build Boeing 747 airplane. We say thank you for it to him... It's a not real repainting. The original plane type was Boeing 747-121. This is the second B747 on the Boeing production line and the first B747 delivered to airline Pan Am. Registration: N747PA. Created by Gabor Kovacs
Posted Aug 24, 2009 08:13 by Gabor Kovacs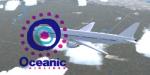 5.44Mb (2559 downloads)
This is flight Oceanic 815 from the TV series 'Lost'. Textures only. Project Opensky Boeing 777-300 required.
Posted Aug 23, 2009 07:06 by OtBr1n / Otis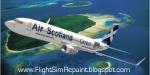 18.16Mb (2128 downloads)
Air Scotland textures only for the default FSX 737-800. This repaint is fictional since Air Scotland has no 738's in service. Jason A. Lee
Posted Aug 22, 2009 02:03 by Jason A. Lee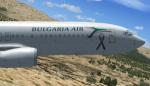 8.63Mb (2504 downloads)
Bulgaria Air Textures for FSX default Boeing 737-800.
Posted Aug 21, 2009 10:45 by JJ