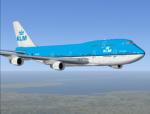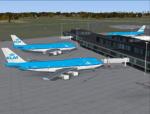 6.56Mb (16941 downloads)
FSX Boeing 747-400 KLM Royal Dutch Airlines Textures. Registration: PH-BFG. Textures only for the default FSX B747-400. A little surprise: KLM Cargo Textures. Registration: PH-CKD. And the usual bonus from me: KLM and KLM Cargo B747-400 traffic package included. Created by Gabor Kovacs
Posted Oct 9, 2009 09:52 by Gabor Kovacs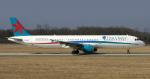 6.05Mb (4292 downloads)
First Choice textures for Default Airbus 321, created by Stephen Browning.
Posted Oct 9, 2009 06:12 by Stephen Browning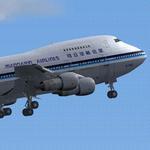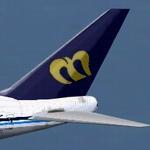 11.72Mb (7171 downloads)
Boeing 747SP Mandarin Airlines. Entered service with China Airlines in 1977, given to Mandarin Airlines in 1993, and stored since 2005. This model was created by the Project Open Sky team. Uses default 747 2d panel. No VC. Jonathon Sze
Posted Oct 8, 2009 05:02 by Paul Atreides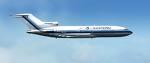 19.17Mb (13163 downloads)
Vistaliners Boeing 727-100 Eastern. Custom sounds. Uses default Boeing 737 panel, no VC. Comes with Eastern Airlines liveries. Originally uploaded by Daniel Gonzales.
Posted Oct 7, 2009 10:38 by Paul Atreides

21.79Mb (6644 downloads)
Airbus A320 Northwest Airlines. Model by Project Opensky. Uses default A321 panel, no VC. Custom sound package included. Uploaded originally by Daniel Gonzalez
Posted Oct 7, 2009 10:09 by Paul Atreides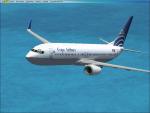 8.82Mb (6351 downloads)
New Boeing 737-800 Copa Airlines Textures only for the default Boeing 737-800. Copa Airlines, based in Panama City, is the national flag carrier airline of Panama.
Posted Oct 6, 2009 19:21 by Jorge Herrera

2.23Mb (3000 downloads)
Texures only for the iFDG Airbus 319. created by Stephen Browning
Posted Oct 5, 2009 08:10 by Stephen Browning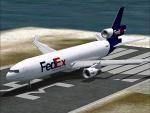 13.18Mb (13599 downloads)
FSX/FS2004 MD-11 FedEx. Sound and model by iFDG and panel by Philippe Wallaert. Textures by Clemens Pieper. NO VC. 2D Panel only. Uploaded by Daniel Gonzalez
Posted Oct 4, 2009 06:53 by Paul Atreides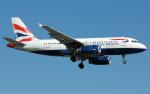 6.94Mb (10429 downloads)
British Airways repaint of the excellent iFDG Airbus 319. I have added the Boeing 737-800 default 2D panel. No VC. Textures by Stephen Browning
Posted Oct 3, 2009 13:02 by Stephen Browning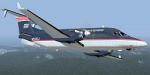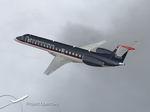 53.53Mb (18476 downloads)
US Airways aircraft Collection. Boeing 737-300, Boeing 767, Boeing 757, A318, 319, 321, ERJ145 and Beech 1900. Models by various people: iFDG, Project Open Sky, Dreamwings, Premier Aircraft and SGA. Most of these aircraft are already on this site. No VC's on any of these aircraft except the B1900! Only 2d default FSX panels. Uploaded by Daniel Gonzalez
Posted Oct 3, 2009 12:20 by Paul Atreides