2.21Mb (5248 downloads)
This aircraft is for multiplayer and free flight modes. It is an Airbus A380-800. It can outperform the Boeing 747-400 with its Rolls Royce engine's. Please help spread the word on 'Razgriz Virtual Airlines' Which I will be starting. Remember, never fly alone or you will not be at your best. Repaint by Jeff Natividad. Original aircraft by Robert Versluys
Posted Sep 6, 2008 18:16 by Jeff Natividad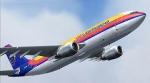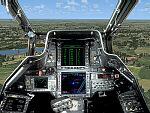 2.51Mb (18593 downloads)
This is a Lufthansa repaint for the default FSX Boeing 737-800. FSX Only.
Posted Sep 6, 2008 07:02 by Anónimo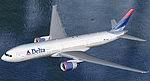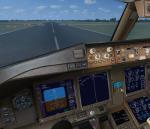 17.79Mb (21273 downloads)
FS2004/FSX Boeing 777-200 Delta Airlines , registration N862DA. A repaint of the Project Open Sky B777-200 v2. Model features high resolution textures, dynamic flexing wings, body gear steering, nose gear steering, rudder lock, ground spoilers, low speed aileron locks at high speed, fully animated control surfaces, fully independent suspension, trim animation, opening passenger doors, animated tilting bogies, rolling wheels, animated thrust reversers with reverser block doors, detailed textures, full night lighting, crash effects, ground service vehicles and more. Model designed by Hiroshi Igami/Yosuke Ube. Flight dynamics by Warren C. Daniel/Brandon D Henry. Tested by Project Open Sky Members. Textures by Ben Jones/Yosuke Ube. Delta paint by Brandon D. Henry.
Posted Sep 5, 2008 04:23 by Project Opensky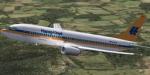 9.24Mb (3361 downloads)
FS2004/FSX Boeing 737-800 Hapag Lloyd old colors. A repaint of the Project Open Sky B737-800.
Posted Sep 5, 2008 04:14 by Uploader
0.01Mb (2427 downloads)
Citation X FD Second Update. Increased thrust to proper specifications, corrected to true airspeed (KTAS) for the excellent business jet by Alejandro Rojas at 37,000 feet to reach Mach 0.90-0.93 as delineated in specifications. What was I thinking on the first update? Had corrected indicated airspeed instead of true airspeed. Wasn't thinking properly (made the jet go Mach 1.5 at that altitude). The excellent Citation by Alejandor Rojas is needed and may be obtained here
Posted Sep 3, 2008 22:13 by Dana Eng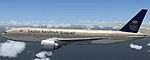 8.83Mb (11673 downloads)
FS2004/FSX Boeing 777-200 Saudi Arabian, registration HZ-AKB. Model by Project Open Sky. Repaint by Gary Hayes.
Posted Sep 3, 2008 05:01 by Project Opensky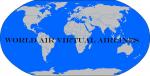 1.24Mb (1041 downloads)
Textures only for the FSX default CRJ-700. Repainted by Tory Hollins.
Posted Sep 1, 2008 23:29 by Tory Hollins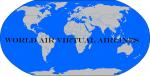 3.45Mb (1898 downloads)
Textures only for the default FSX 737-800. Acceleration and SP2 tested. Painted by Tory Hollins
Posted Sep 1, 2008 01:03 by Tory Hollins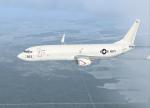 1.35Mb (9996 downloads)
This Qantas 747-438, reg. VH-OJK, was introduced in May 1991. On July 25th, 2008, QFA Flight 30 was scheduled to fly from Hong Kong to Melbourne, Australia, when without warning at 29,000 feet, a loud bang was heard by the crew and the cabin starts to depressurize because a hole was formed in the fuselage. But miraculously, all 346 passengers and 19 crew on board survive. This incident was caused by corrosion by the front cargo area of the aircraft. Special Note: The repaint may not look like the one on the actual aircraft. By Victor Vu
Posted Aug 31, 2008 21:47 by Victor Vu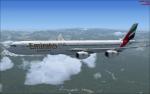 1.60Mb (3841 downloads)
Repaint of the default Boeing 737-800 in Qantas V-Jet livery. Repaint by Jon Murchison.
Posted Aug 31, 2008 06:53 by Richard