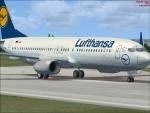 3.98Mb (16421 downloads)
Textures only for the default FSX Boeing 737-800. I have rpainted this in the textures of Lufthansa, Enjoy! Repaint by James Landes.
Posted Aug 13, 2009 21:45 by James Landes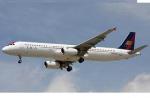 5.43Mb (3283 downloads)
FSX-TACA Textures for default FSX Airbus A321 Created by Stephen Browning
Posted Aug 13, 2009 15:52 by Stephen Browning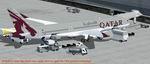 2.34Mb (9064 downloads)
FSX Qatar Airbus A350-900 XWB V2. Versions 2 is an all new version of the A350-900 seen at the Paris Air Show 2009, with a new nose, new cockpit windows,new wings and winglets. This CamSim Version 2 is also including an updated new Animated Ground Servicing (AGS). Model design and paint by: Camil Valiquette
Posted Aug 12, 2009 18:13 by Camil Valiquette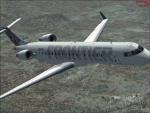 7.16Mb (3578 downloads)
This is a repaint the default CRJ-700 for Fsx. Repainted in the textures of Frontier Airlines. Repaint By: James Landes- www.fsx-repaints.com
Posted Aug 11, 2009 15:45 by James Landes
3.57Mb (1990 downloads)
I have repainted the default b737 in a fictional airline called air Oceania. Oceania is a section of ocean containing thousands of islands located near Australia. this airline is purely fictional. For fun i put "Part of Pacifica Airlines" on the side. Call sign is Pacifica. Have Fun --Gabriel E.
Posted Aug 10, 2009 14:16 by Gabriel E.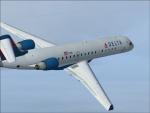 6.23Mb (6041 downloads)
Textures for the default Crj- 700 for FSX. Repainted in the new Delta livery. Repaint By James Landes.
Posted Aug 10, 2009 01:17 by James Landes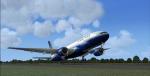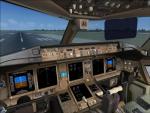 82.74Mb (19936 downloads)
This 777 made by Project Opensky is a full featured model including a high quality virtual cockpit. All the work has already been done, so simply follow the install steps in the readme section and you can get this wonderful aircraft in the air! Included in this package is; Project Opensky 777-200 in the new United Airlines colors, 32-Bit textures for the virtual cockpit, VC panel version SP2A, and XML gauges, VC model for the P&W 4000 series, Posky FDE service pack D, Pratt & Whitney PW4077 Soundset, Original FS9 777-300.gau file, msvcr70.dll file, and configuration for FSX jetways to work with front door. All credit for this aircraft goes to Project Opensky and its designers.
Posted Aug 8, 2009 20:53 by Rob Meador
7.39Mb (3668 downloads)
This is a repaint of the default Airbus A321 for Fsx. I have done this repaint in the textures of Virgin America. Enjoy! Repaint By James Landes
Posted Aug 8, 2009 19:08 by James Landes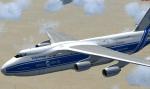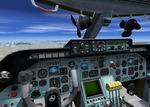 20.38Mb (89490 downloads)
Antonov AN-124 Package. Native FSX model. This Long-Range Heavy Transport Aircraft AN 124 was the largest airplane in production until the Antonov An-225 was built. Comes with working virtual cockpit and a basic 2D panel. Uses default sound and soundai. Repaint sources included. Works with SP1 and SP2 but not testet with DX10. Multiplayer compatible model included. By Thomas Ruth
Posted Aug 8, 2009 16:03 by Thomas Ruth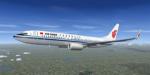 11.36Mb (2551 downloads)
Air China B737-800 B-5397,using Project Opensky B738 Winglets model. Panel & sound from the default B737-800. No VC. Repainted by He Lingyuan. Non-winglets version also available.
Posted Aug 8, 2009 06:48 by He Lingyuan