3.79Mb (3124 downloads)
Airbus A320 Ted. Original FS2004 model by iFDG, livery by Daniel Rodriguez
Posted Aug 13, 2008 00:13 by daniel rodriguez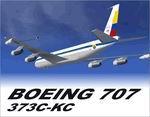 6.99Mb (9481 downloads)
BOEING 707-373C (with pods) Fuerza Aérea Colombiana "ZEUS". Includes a new model, animated refueling system, new aircraft configuration file and texture. Requires ALL707.zip. By Libardo Guzman.
Posted Aug 12, 2008 03:36 by Libardo Guzman.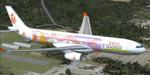 4.73Mb (18845 downloads)
DragonAir 20th Anniversary B-HWG Airbus 333. HK Dragonair Founded in 1985, Dragonair was established to serve the growing demand for air services between Hong Kong and mainland China. Starting with a single plane, Dragon Air has since grown into one of Asia's most modern and youngest fleets in the region, providing convenient and frequent links to the mainland via Hong Kong's international aviation hub. The 20th Anniverary Aircraft was repainted at 2005. Original by Project Opensky, repaint by Ken Ma.
Posted Aug 11, 2008 06:30 by Dragon Air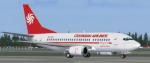 2.07Mb (6337 downloads)
Boeing 737-400 default textures
Posted Aug 10, 2008 15:12 by lekso pkhakadze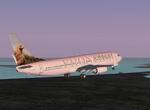 2.62Mb (2660 downloads)
Repaint of the default 737 for frontier airways VA
Posted Aug 9, 2008 21:59 by Kane Foord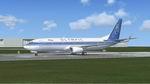 2.61Mb (5267 downloads)
Repaint of the default FSX Boeing 737-800 in Olympic Airlines Repaint crated by Kane Foord.
Posted Aug 7, 2008 07:57 by archive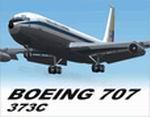 8.57Mb (5778 downloads)
FSX/FS2004 Boeing 707-373C No Pods "Zeus" Fuerza Aerea Columbiana MDL File and Textures only. Includes a new model and texture. Requires ALL707.zip. By Libardo Guzman.
Posted Aug 5, 2008 09:50 by archive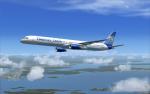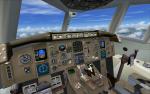 38.88Mb (69658 downloads)
This was originally created for FS2004.It includes all the normal animations (eg. Doors, Luggage etc.) as well as the defualt FSX Jetways and Luggage Trucks coming up to the plane once at the gates. This complete package includes a Panel, a fully fuctional VC, Sound etc. I have also made sure that you can access wingviews, landing gear views etc. It's in the Thomas Cook livery with fully reflective 32bit textures. Dynamic shine - Virtual Cockpit - Opening Doors & cargo doors - 3d Flight Attendants in the cabine - All normal animations - realistic FDE - accurate dimensions - accurate specifications - accurate flight performance based on performance charts - accurate flight performance based on certified pilot input - full damage profiles for major body locations, flaps, struts, tires and engines - different engine variants - different engine performance, thrust maps, and fuel burn per different engine type - default and alternate gear points for aircraft look vs. performance feel. Original Model By Project Opensky. Sound By Devyn Silverstein. Converted and uploaded by Sanjay Blair.
Posted Aug 3, 2008 12:36 by archive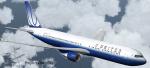 8.99Mb (19714 downloads)
United Airlines Boeing 767-300 NC from project openksy,I have made this available for FSX,uses the default 737-800 panel and sounds,uploaded by Mahin Khandaker
Posted Jul 22, 2008 04:56 by archive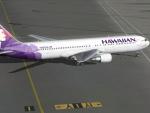 12.68Mb (20839 downloads)
Hawaiian Airlines Boeing 767-300 from Project Opensky,I have made this available for FSX,uses the default 737-800 panel and sounds,uploaded by Mahin Khandaker
Posted Jul 22, 2008 04:49 by archive