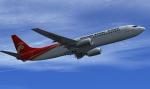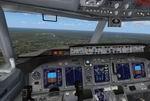 12.39Mb (7952 downloads)
Shenzhen Airlines Boeing 737-900 B-5106. Model by Project Opensky (non-winglets). Uses sound & panel (includes VC) from the default B738.
Posted May 9, 2009 10:06 by He Lingyuan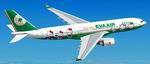 2.09Mb (7371 downloads)
Airbus A330-200 EVA AIR 'Hello Kitty' textures Tom Ruth's A330-200. By Jon Murchison.
Posted May 8, 2009 03:14 by Jon Murchison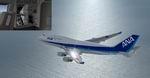 3.14Mb (4383 downloads)
FSX default B747-400 ANA New textures.
Posted May 8, 2009 03:12 by Yosuke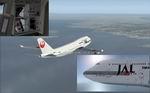 2.57Mb (7064 downloads)
FSX default B747-400 "Japan Airlines JAL' 100th Textures.
Posted May 8, 2009 03:10 by Yosuke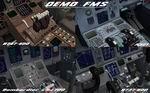 3.48Mb (8825 downloads)
Revised Cockpit Textures for the default FSX 747, 737 A321 and CRJ700. FMC is disabled.
Posted May 8, 2009 03:08 by Yosuke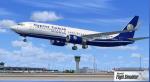 5.87Mb (3868 downloads)
FSX default Boeing 737-800 Cyprus Turkish Airlines Boeing 737-800 KTHY (Kibris Turk Hava Yollari) registration TC-CTA (MESARYA). Fresh and new livery for KTHY. Cyprus Turkish Airlines currently adding new Boeings to its fleet for flights from North Cyprus to Europe and Turkey. Original Aircraft by FSX Microsoft KTHY repaint by Serdar Nuzhet.
Posted May 7, 2009 05:42 by Serdar Nuzhet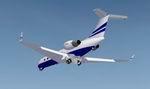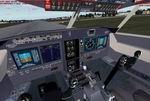 11.23Mb (27649 downloads)
Gulfstream IV Package (updated to include required gauges. Apologies for missing gauges in 1st release!) (Previous release had 12628 downloads) FSX Gulfstream IV. created with GMAX, with full animation, full Virtual Cockpit and Virtual Cabin with night lighting, VIP room cabin, gauge backlighting, thrust reversers, Opening passengers door, nose wheel steering, spoilerons, nose gear taxi Lights and UnderWing Landing Lights, Reflections, Engine Smoke, Realistic night lighting, etc. ... Original model and update to the version 4 by Rick Sasala. Update for FS2004 with amended virtual cockpit, new FDE and a few new textures by Roger Mole, Updated for FSX by Danny Garnier.
Posted May 7, 2009 05:06 by GARNIER D

2.11Mb (3773 downloads)
Airbus A340 Philippines textures for Thomas Ruth's A340 model. By Jon Murchison.
Posted May 6, 2009 04:15 by Jon Murchison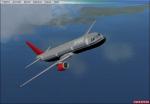 0.48Mb (840 downloads)
A new repaint of the default A321 in fictional Divided airlines colors. 'Divided' is a fake knock-off of United --Gabriel E.
Posted May 4, 2009 18:50 by Gabriel E.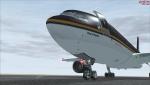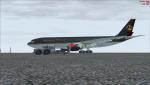 3.92Mb (4688 downloads)
Textures for Thomas Ruth's A330-200 in the colors of Royal Jordanian Airlines, aircraft name is "City of Aqaba" Royal Jordanian dont have any A330-200's but the rumour has it that due to the delay of the Boeing 787 Dreamliners delivery, which RJ have ordered, they will be renting a couple of A330-200 until the dreamliners are delivered to RJ by Boeing. Expect further modifications on this repaint as it is a first draft. Painted by me and my beautiful wife Fida, as her artistic talent was needed due to Royal Jordanian difficult paint colors. Enjoy.By Ali Zied
Posted May 4, 2009 03:33 by Ali Zied