2.54Mb (4484 downloads)
Boeing 747-400 JAL Cargo textures for the default Boeing 747-400. By Yosuke
Posted May 27, 2009 03:45 by Yosuke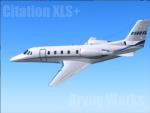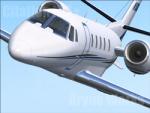 28.56Mb (12693 downloads)
FSX and FS2004. The same creator of Aryus Citation Sovereign "Beta". The Excel/XLS+ package include 2 model and 4 real Citation textures. Fully animated model included main and cargo door. Special thanks: Daniel Carleial and all friends of AEROVIRTUAL.ORG.
Posted May 27, 2009 02:02 by Alex Guedes/Aryus Works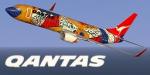 0.00Mb (5299 downloads)
Textures for the default Boeing 737-800 in Qantas Yananji Dreaming livery. Textures by Jon Murchison
Posted May 26, 2009 02:26 by Kevin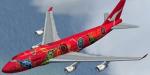 1.45Mb (6166 downloads)
Textures for the default Boeing 747 in Qantas Wunala Dreaming livery. Textures by Jon Murchison
Posted May 26, 2009 02:24 by Kevin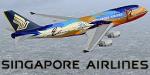 2.44Mb (7369 downloads)
Textures for the default FSX Boeing 747 in Singapore Airline Tropical Megatop livery. Textures by Jon Murchison
Posted May 26, 2009 02:23 by Kevin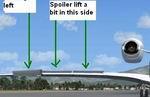 4.01Mb (8628 downloads)
Patch to fix the mistake of the spoilers and add pitot tube. For Citation X 2009 Package above
Posted May 24, 2009 09:59 by Alejandro Rojas Lucena

6.30Mb (1624 downloads)
CRJ700 RCD Espanyol Textures. RCD Espanyol is a soccer team based in Barcelona, Spain.
Posted May 24, 2009 03:48 by Perico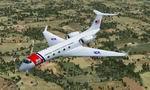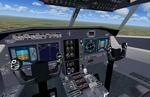 10.09Mb (20281 downloads)
FSX Gulfstream IV USCG. created with GMAX, with full animation, full Virtual Cockpit and Virtual Cabin with night lighting, VIP room cabin, gauge backlighting, thrust reversers, Opening passengers door, nose wheel steering, spoilerons, nose gear taxi Lights and UnderWing Landing Lights, Reflections, Engine Smoke, Realistic night lighting, etc. ... Original model and update to the version 4 by Rick Sasala. Update for FS2004 with amended virtual cockpit, new FDE and a few new textures by Roger Mole, Updated for FSX by Danny Garnier. Repainted to USCG livery by unknown.
Posted May 22, 2009 06:36 by Uploader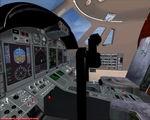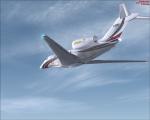 32.39Mb (35892 downloads)
FSX SP2 Citation X The FSX SP2 ONLY model of the FSND Cessna Citation X. 100% FSX compliant. Hi-resolution textures, fully functional VC, realistic flight-dynamics and operations. A completely modeled interior allowing for in-flight roaming about the cabin with a 'passneger seat' camera definition. . Model and texturing by Alejandro Rojas Lucena. Flight dynamics by Brett Henderson. Special thanks to Bill Leaming for Helping me to Build The Gauges,for his teaching the XML world and advises about this great aircraft ..And as always.. thanks to the Simv / FFDS crew. NOT FOR DISTRIBUTION. See Spoiler Fix below
Posted May 21, 2009 00:17 by Alejandro Rojas Lucena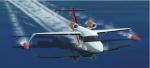 1.42Mb (5368 downloads)
(Updated to include fixes) Original Atkinson AJ2 model but with a different VC with a working Autopilot. I have added a pop-up radio stack, GPS and autopilot. I have included a digital ADI and HSI on both sides of the cockpit. I have used Bendix King radios as I wanted to include a mix of glass and analogue displays. There is also a new 2D panel. The flight director and A/P work but the Auto throttle doesn't. I will release another update with a new sound set and I am fixing the GPWS so that it dose not say "To low, gear" when you are landing. Please note that this is the first V/C that I have edited.
Posted May 18, 2009 11:50 by Samuel Kingdon