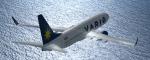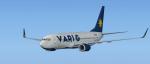 0.32Mb (2305 downloads)
VARIG Boeing 737-800 Textures only for the default 737. By Maicom de Macedo Rodeghiero/MMR
Posted Nov 28, 2009 22:50 by Maicom de Macedo Rodeghiero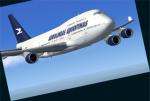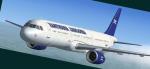 1.62Mb (3003 downloads)
Textures only for the default Boeing 747-400 and A321. By Maicom de Macedo Rodeghiero/MMR
Posted Nov 28, 2009 22:43 by Maicom de Macedo Rodeghiero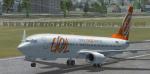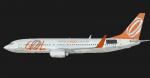 0.89Mb (4423 downloads)
GOL Boeing 737-800 Textures only for the default 737. By Maicom de Macedo Rodeghiero/MMR
Posted Nov 28, 2009 22:27 by Maicom de Macedo Rodeghiero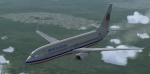 0.76Mb (3879 downloads)
American Airlines Textures only for the default Boeing 737-800. By Maicom de Macedo Rodeghiero/MMR
Posted Nov 28, 2009 22:20 by Maicom de Macedo Rodeghiero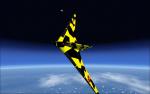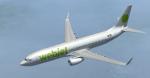 0.88Mb (1207 downloads)
WebJet Textures only for the default Boeing 737-800. By Maicom de Macedo Rodeghiero/MMR
Posted Nov 28, 2009 22:17 by Maicom de Macedo Rodeghiero
61.83Mb (9171 downloads)
This package contains updates for the Boeing 757-200 Multi Package It also includes updates for the Opensky 757-300. this package is only for use with FSX. it Has not been tested on FS2004 this update package Contains Texture files from distorted or blurred Parts on plane, Updated the reflection on the Cockpit Windows and Window Frames, Updated true performance References in the Performance Description. Updated Default Payload weight And Updated Turbine Data Enjoy this package.
Posted Nov 28, 2009 19:53 by Thomas Mendoza Jr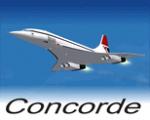 7.51Mb (8427 downloads)
British Red Tail livery for FS9 / FSX CONCORDE. This file contains only BRITISH RED TAIL textures for Concorde. By Libardo Guzman Requires CONCALL.zip and CLIGHTS.zip, by Libardo Guzman (GUZMAN-ARTES)
Posted Nov 28, 2009 12:52 by libardo guzman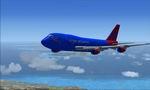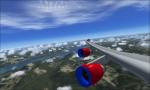 0.93Mb (848 downloads)
Virgin Atlantic blue fictional textures only for the default FSX B747-400
Posted Nov 28, 2009 09:40 by lee roy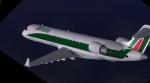 0.93Mb (6726 downloads)
CRJ 700 Alitalia MMR Textures only for the default CRJ700
Posted Nov 27, 2009 21:30 by Maicom de Macedo Rodeghiero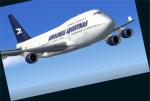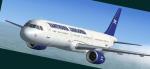 1.62Mb (3375 downloads)
Aerolineas Argentina textures for the default FSX B747 and A321.
Posted Nov 26, 2009 11:40 by Maicom de Macedo Rodeghiero