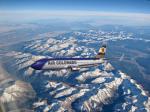 3.86Mb (1183 downloads)
Default 737-800 repainted in "Air Colorado" Livery, designed and modeled by me. If you have a question or problem with this or one of my other repaints, send it in to riker.403@hotmail.com. -Jason A. Lee
Posted Jul 27, 2009 16:11 by Jason A. Lee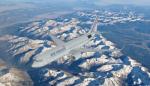 4.12Mb (1869 downloads)
Fictional 737-800 repaint in Air France Livery. For the record, Air France has no 737-800's in service. If you have a question or a problem with this or any of my other repaints, send it in to riker.403@hotmail.com. -Jason A. Lee
Posted Jul 27, 2009 16:08 by Jason A. Lee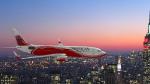 4.19Mb (2196 downloads)
This repaint contains a fictional American Airlines livery, designed and modeled by me. If you have a question or a problem, e-mail it in to riker.403@hotmail.com. -Jason A. Lee
Posted Jul 27, 2009 15:53 by Jason A. Lee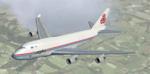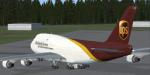 53.07Mb (14215 downloads)
Multi texture pack for the default 747 Includes 23 repaints by various -KLM -UPS -British Airways -JAL -Malaysian airways And more... .
Posted Jul 25, 2009 03:58 by Hugo van Pelt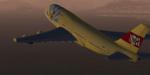 1.17Mb (1251 downloads)
Duff Airlines New textures for the stock FSX 747-400.
Posted Jul 24, 2009 23:34 by razie1985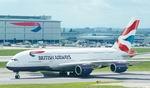 16.80Mb (34712 downloads)
This is a package with 6 liveries KLM, Air France, Singapore Airlines, Qantas, Lufthansa, Airbus House Livery. Repaints by various - see Readme. No VC included. Uses default 747 2d panel. Original aircraft by Robert Versluys.
Posted Jul 24, 2009 05:31 by Hugo van Pelt
9.38Mb (721 downloads)
Fictional textures for the stock FSX 737-800 as if it were owned be Rooster Teeth LLC, the company that makes the web-series Red vs. Blue. Created by Jason A. Lee, 7/23/09, riker.403@hotmail.com. Red vs. Blue or Rooster Teeth at: http://www.roosterteeth.com/ .
Posted Jul 23, 2009 02:16 by Jason A. Lee

9.27Mb (4398 downloads)
Northwest Airlines New livery for the stock FSX 737-800. Created by Jason A. Lee,
Posted Jul 23, 2009 02:13 by Jason A. Lee

9.35Mb (9575 downloads)
Textures for the default FSX Boeing 737-800 in American Airlines livery. Slight discrepancies between real-world painting and simulator painting, (i.e.: tail logo higher than it should be, but only by a little.) Created by Jason A. Lee
Posted Jul 23, 2009 02:05 by Jason A. Lee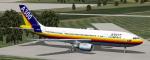 42.92Mb (5271 downloads)
This is the UKFlightsim Airbus A300B4 for FSX. This package contains 1 model and 1 Texture Sets. Created and with textures by Tom Ruth and Jon Reeves, panel by Dave Hazelgrove and sounds by Emil Serafino Jr. No VC
Posted Jul 17, 2009 09:49 by Jon Reeves