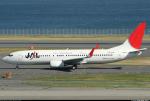 3.05Mb (4976 downloads)
JAL Textures for the default FSX Boeing 737-800.
Posted Jul 1, 2009 01:41 by RSvit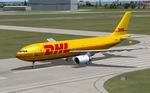 43.08Mb (9802 downloads)
This is the UKFlightsim Airbus A300B4-600R for FS2004. This package contains 1 model and 4 Texture Sets. Created by Tom Ruth, with textures by Jonathan Reeves, Dave Hazelgrove and panel by Emil Serafino Jr. No VC.
Posted Jun 30, 2009 09:28 by Jon Reeves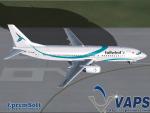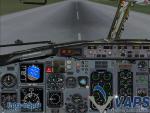 18.87Mb (9051 downloads)
FSX Tailwind Airliners Fleet Contains three B737-400 Tailwind liveries, registration "TC-TLB , TC-TLA , TC-TLC". Model by Vista Liners. 2d Panel :Pablo Contouris. Texture: EpremSoft ( Apram S. Apram). No VC.
Posted Jun 29, 2009 00:41 by EpremSoft ( Apram S. Apram)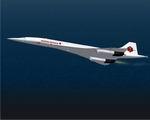 5.99Mb (5649 downloads)
Angelwings textures only for the FS9 / FSX Concorde Collection Package. By Libardo Guzman (GUZMAN-ARTES)
Posted Jun 28, 2009 05:03 by Libardo Guzman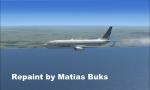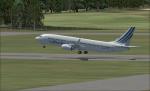 9.63Mb (637 downloads)
Fictional LatCharter repaint for the default FSX 737-800. By Matias Buks.
Posted Jun 27, 2009 10:55 by Matias Buks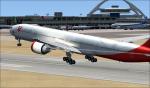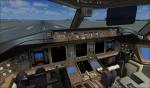 22.73Mb (12059 downloads)
Project Opensky Boeing 777-300 in V-Australia livery. V-Australia is a new Australian low coast airline which connects Australia with the United States. Model by Project Opensky.
Posted Jun 24, 2009 16:58 by Jonan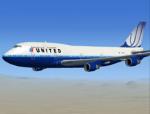 3.56Mb (10886 downloads)
FSX Boeing 747-400 United Airlines Textures. Registration: N180UA. Textures only for the default FSX B747-400. A little surprise: The "Star Alliance" theme planes of United Airlines (N121UA). And the usual bonus from me : United Airlines B747-400 Traffic package included. Created by Gabor Kovacs
Posted Jun 22, 2009 09:19 by Gabor Kovacs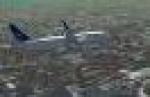 11.08Mb (3703 downloads)
Textures for the default FSX Boeing 737-800 Garuda Indonesia, Lion Air and Lion Air Boeing livery.
Posted Jun 22, 2009 05:19 by Muhammad Bukhary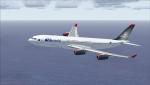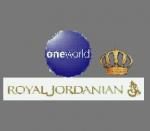 3.91Mb (2940 downloads)
Textures for Thomas Ruth's A-340-200 Version 2 in the colors of Royal Jordanian's OneWorld theme. The aircraft name is "City of Amman" The Royal Jordanian ONEWORLD theme is in reality on a single A319 , (Pic Included) so i thought it would look cool on A340-200 Requires A340-200 V2 by Thomas Ruth
Posted Jun 21, 2009 02:44 by Ali Zied (Amman Jordan)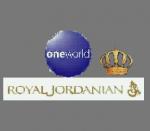 3.89Mb (1762 downloads)
Textures for Thomas Ruth's A330-200 V2 (updated version) in the colors of Royal Jordanian's Oneworld theme , aircraft name is "City of Aqaba". As my previous RJ (city of Aqaba ) repaint doesnt work properly on Tom's updated version, i repainted it again except this time used the one world theme. The Royal Jordanian ONEWORLD theme is in reality on a single A319, (Pic Included) so i thought it would look cool on A330-200 and guess what...it does....instructions included .Enjoy Important : This repaint will not work properly on Tom's version one aircraft, u need to download the updated A330-200 V2
Posted Jun 21, 2009 02:33 by Ali Zied (Amman Jordan)