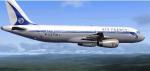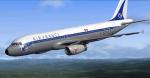 8.50Mb (1646 downloads)
Textures only for the "Project Airbus" A320. Special painting applied on an A320 to celebrate Air France 75th anniversary.
Posted Jul 31, 2009 05:59 by Henry Rastouil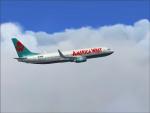 2.52Mb (2772 downloads)
This is a repaint of the default 737-800 for FSX. The Repaint is in a America West Texture. Repaint by: James Landes
Posted Jul 30, 2009 18:02 by James Landes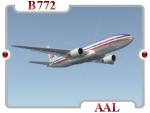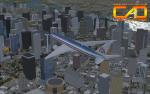 1.69Mb (7283 downloads)
This repaint is my tribute to all victims of September 11th, 2001. Boeing 777-200 with Rolls Royce engines in American Airlines livery; aircraft's registration: N762AN. This is a photoreal repaint. Original B772 made by TFS (The Fruit Stand), painted in American Airlines livery by Claudio Adriano Dobre / Skycolors Team (www.skycolors.com). For more photoreal repaints visit my website. No VC.
Posted Jul 30, 2009 09:51 by Claudio Adriano Dobre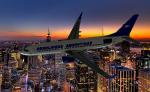 4.07Mb (2475 downloads)
Textures only. New livery of Aerolineas Argentinas for the stock 737-800. -Jason A. Lee.
Posted Jul 29, 2009 15:06 by Jason A. Lee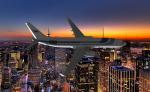 4.07Mb (1947 downloads)
Fictional textures for the stock Boeing 737-800 in Aerolineas Argentinas textures.
Posted Jul 28, 2009 20:44 by Jason A. Lee
0.00Mb (2925 downloads)
This Update makes the plane's autopilot more stable when flying under 8X speed.
Posted Jul 28, 2009 09:50 by Hugo van Pelt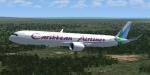 0.85Mb (3120 downloads)
Airbus A350 textures only for Camsim Aviation Simulation's original Aircraft: Qantas Airbus A350-1000 XWB. Original model design and paint by: Camil Valiquette. Caribbean Airlines started in January 2008 and is the airline of the Republic of Trinidad and Tobago. Caribbean Airlines do not presently have any Airbus A350 aircrafts in their fleet. Their present aircrafts are 737-800's and Dash8-300's. My repaint of Caribbean Airlines' 737 is on page 55, civil jets; and Premier Aircraft Design (PAD) repaint of Caribbean Airlines' Dash8-300 is on page 35, props. Caribbean Airlines Airbus A350 repaint by John Sebastian Gaskin.
Posted Jul 27, 2009 22:12 by John Sebastian Gaskin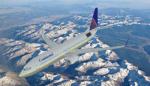 3.95Mb (4590 downloads)
This is a repaint for the default 737-800 in Continental Airlines livery. This is fictional, there are no 737-800's in service for Continental. If you have a question or problem with this or one of my other repaints, send it in to riker.403@hotmail.com. -Jason A. Lee
Posted Jul 27, 2009 16:15 by Jason A. Lee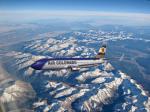 3.86Mb (1202 downloads)
Default 737-800 repainted in "Air Colorado" Livery, designed and modeled by me. If you have a question or problem with this or one of my other repaints, send it in to riker.403@hotmail.com. -Jason A. Lee
Posted Jul 27, 2009 16:11 by Jason A. Lee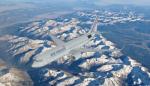 4.12Mb (1889 downloads)
Fictional 737-800 repaint in Air France Livery. For the record, Air France has no 737-800's in service. If you have a question or a problem with this or any of my other repaints, send it in to riker.403@hotmail.com. -Jason A. Lee
Posted Jul 27, 2009 16:08 by Jason A. Lee