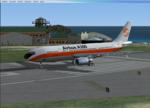 42.14Mb (2929 downloads)
This is the UKFlightsim Airbus A300B2 for FSX. This package contains 1 model and 1 Texture Sets. Created and with textures by Tom Ruth and Jon Reeves, panel by Dave Hazelgrove and sounds by Emil Serafino Jr. No VC
Posted Jul 17, 2009 09:26 by Jon Reeves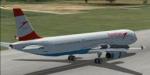 1.98Mb (6230 downloads)
FSX Airbus A321 Austrian Airlines textures for the default A321. Created by RSvit
Posted Jul 14, 2009 11:21 by RSvit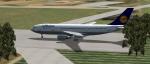 40.42Mb (9983 downloads)
This is the UKFlightsim Airbus A300B4-600R for FSX. This package contains 1 model and 3 Texture Sets. Created and with textures by Tom Ruth and Jon Reeves, panel by Dave Hazelgrove and sounds by Emil Serafino Jr. No VC.
Posted Jul 13, 2009 18:35 by Jon Reeves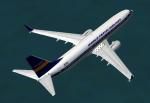 19.90Mb (14712 downloads)
These files will fix default FSX textures for this aircraft that appear blurred. They are replacements for the default texures of this aircraft. Original aircraft by Microsoft. By Andrew McGowin
Posted Jul 12, 2009 17:27 by Andrew McGowin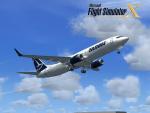 9.01Mb (2748 downloads)
This is another repaint for the FSX Default 737. This package contains the new livery for TAROM. Splash screen included. By Victor Vu.
Posted Jul 11, 2009 20:13 by Victor Vu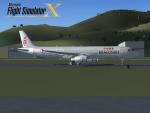 5.96Mb (3081 downloads)
This is another repaint for the FSX Default A321. This repaint was one of the downloader's requests. The Dragonair fleet currently has six A321s in service. Splash screen included. By Victor Vu.
Posted Jul 11, 2009 20:11 by Victor Vu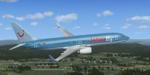 3.18Mb (6735 downloads)
Textures only for the default Boeing 737-800. Jetairfly is an airline based in Belgium. It operates scheduled and charter passenger flights. Formerly known as TUI Airlines Belgium, it adopted its new name in November 2005.
Posted Jul 10, 2009 11:04 by RSvit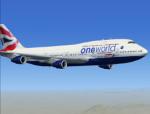 2.73Mb (13198 downloads)
FSX Boeing 747-400 British Airways "Oneworld" Textures. Registration: G-CIVI. Textures only for the default FSX B747-400. Bonus: British Airways B747-400 Traffic package included. Created by Gabor Kovacs
Posted Jul 10, 2009 06:37 by Gabor Kovacs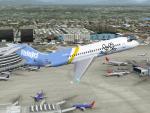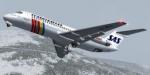 19.55Mb (10862 downloads)
Douglas DC-9-50. HJG DC-9-20 updated for FSX. 3 Repaints, Real Sound, uses the default 737-800 2D Panel, no VC. Model by HJG.
Posted Jul 7, 2009 15:41 by Marc Peter


61.26Mb (16226 downloads)
This is a repaint (Full Package + sound) of Mitsushi Yutaka and Warrens C.' Awsome MD-81 with Virtual Cockpit in the colors of Royal Jordanian Airlines, aircraft name is (Petra). Royal Jordanian dont have any Md-80's but i thought it would be a nice aircraft in the fleet to use out of Queen Alia or Marka with some regional airports such as Ben gurion, Baghdad, Aqaba, Sharm El shiek as well as Beirut, Cairo and Istanbul. The aircraft includes the ONEWORLD insigna. I have also created an awsome custom sound based on the original sound of Mr.Mike Maarse (A32x series CFM56-5) which I have redesigned and modified to fit the MD-81 with Mr.Maarse approvel via electronic email This file is also fitted with the awsome A2A/Shockwave - 3D Lights Redux for which i have placed accuratly on the nose gear as well as various wing veiws and the ground handling gauge if u have it. Speed restrictions have been removed from both aircraft CFG file as well as sound CFG so this bird can hit 700 KTS Enjoy.
Posted Jul 7, 2009 06:08 by Ali Zied Amman Jordan