0.47Mb (2241 downloads)
UKMIL Puma LAF Textures only for the UKMil Puma
Posted May 6, 2010 16:44 by Farid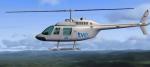 4.07Mb (1551 downloads)
Bell206B textures only from Televisión Espanola (TVE). Television Española is the most important TV channel in Spain. It provides its audience with several programmes including high quality news and documentaries. This is a fictional helicopter from TVE but very similar to the real ones. I also included the logo from the campaign Madrid 2016 in its fuselage. Made using the white default textures from FSX (Microsoft Games all rights reserved).
Posted May 2, 2010 07:07 by Berto Slogan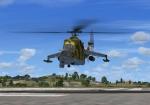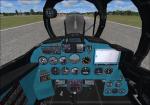 17.69Mb (29775 downloads)
I updated Tim Conred's Hind E Package for FSX. I replaced ALL gauges with FSX compatible gauges VC & 2D panels.
Posted Mar 31, 2010 22:08 by Michael E. Roberts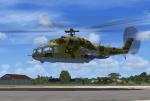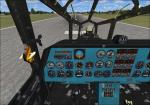 15.88Mb (9341 downloads)
I updated Tim Conrad's Mil Mi-24 Hind A package for FSX. I replaced the guages with FSX guages VC and 2D Panels and added texture thumbnails. Works in FSX SP2/ACC Pack
Posted Mar 31, 2010 22:02 by Michael E. Roberts

2.02Mb (2430 downloads)
These are textures for the default FSX Bell 206b. They are from the 1980's TV-show "Airwolf" and show the Santini Air Jet Ranger. Made by Joergen Frederiksen
Posted Mar 16, 2010 07:24 by Jørgen Frederiksen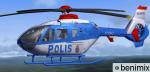 1.33Mb (1351 downloads)
EC-135 Polnisch POLIS Textures only. A Repaint of Heiko Richter's beautiful EC-135
Posted Mar 14, 2010 08:36 by benimix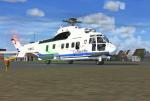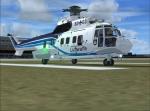 1.85Mb (7669 downloads)
FSX/FS2004 Eurocopter AS332L2 Super Puma Luftwaffe VIP Textures only for the beautiful AS332 model by Dirk Fassbender and Hauke Keitel
Posted Mar 6, 2010 05:32 by benimix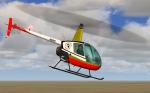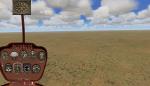 24.08Mb (1119 downloads)
Stock R22 Beta II with 9 hole 2D panel. Repaint and panel by John Hauck.
Posted Mar 1, 2010 11:11 by John Hauck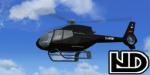 4.17Mb (1364 downloads)
Textures only for the freeware Eurocopter EC120 by Nemeth Design in the colours of the D-HKMI, a private owned helicopter. Made by Marius Krämer..
Posted Feb 8, 2010 10:14 by Marius Krämer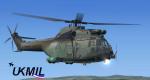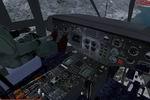 35.19Mb (45417 downloads)
FSX model by UKMil. Puma is a four-bladed, twin-engined medium transport/utility helicopter. The Puma was originally manufactured by Sud Aviation of France under the designation SA.330. This is the Westland puma hc of the RAF. In 1967, the Puma was also selected by the Royal Air Force (RAF) and given the designation Puma HC Mk.1. As a result of this decision, the SA 330 was included in a joint production agreement between Aerospatiale and Westland Helicopters of the UK. Model includes Virtual cockpit. By UKMil.
Posted Feb 3, 2010 18:46 by UKMIL