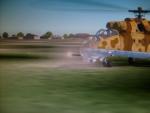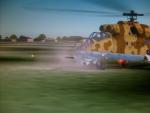 4.33Mb (4164 downloads)
You can use this effect with any helicopter/plane but this is designed specifically for the Hind E. Works in FS2004 and FSX. By Claudio Pizzirani The link to the Hind E''''''''
Posted May 13, 2010 04:49 by Claudio Pizzirani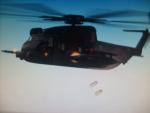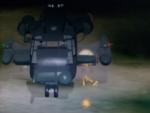 7.37Mb (6525 downloads)
You can use this effect with any helicopter/plane but this nis designed specifically for the Pavelow. Works in FS2004 and FSX. By Claudio Pizzirani The link to the Pavelow'''''''
Posted May 9, 2010 05:30 by Claudio Pizzirani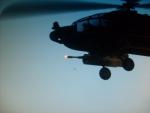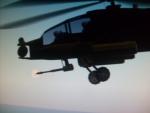 5.81Mb (8491 downloads)
Updated Apache AH64 Longbow gun effects with shells, flame and smoke. You can use this effect with any helicopter/plane but it is beat with the Apache AH64 Longbow. Works in FS2004 and FSX. Original Apache AH64 longbow: http://www.simviation.com/simviation/?ID=65&page=0&mark=81 .. Original effect by: Tom Woods and Mark Adams by Claudio Pizzirani
Posted May 8, 2010 10:46 by Claudio Pizzirani
0.47Mb (2247 downloads)
UKMIL Puma LAF Textures only for the UKMil Puma
Posted May 6, 2010 16:44 by Farid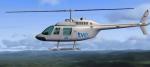 4.07Mb (1561 downloads)
Bell206B textures only from Televisión Espanola (TVE). Television Española is the most important TV channel in Spain. It provides its audience with several programmes including high quality news and documentaries. This is a fictional helicopter from TVE but very similar to the real ones. I also included the logo from the campaign Madrid 2016 in its fuselage. Made using the white default textures from FSX (Microsoft Games all rights reserved).
Posted May 2, 2010 07:07 by Berto Slogan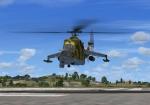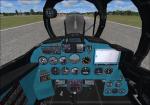 17.69Mb (29863 downloads)
I updated Tim Conred's Hind E Package for FSX. I replaced ALL gauges with FSX compatible gauges VC & 2D panels.
Posted Mar 31, 2010 22:08 by Michael E. Roberts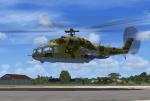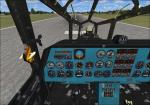 15.88Mb (9365 downloads)
I updated Tim Conrad's Mil Mi-24 Hind A package for FSX. I replaced the guages with FSX guages VC and 2D Panels and added texture thumbnails. Works in FSX SP2/ACC Pack
Posted Mar 31, 2010 22:02 by Michael E. Roberts

2.02Mb (2446 downloads)
These are textures for the default FSX Bell 206b. They are from the 1980's TV-show "Airwolf" and show the Santini Air Jet Ranger. Made by Joergen Frederiksen
Posted Mar 16, 2010 07:24 by Jørgen Frederiksen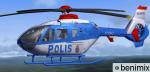 1.33Mb (1354 downloads)
EC-135 Polnisch POLIS Textures only. A Repaint of Heiko Richter's beautiful EC-135
Posted Mar 14, 2010 08:36 by benimix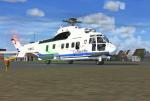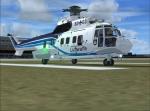 1.85Mb (7693 downloads)
FSX/FS2004 Eurocopter AS332L2 Super Puma Luftwaffe VIP Textures only for the beautiful AS332 model by Dirk Fassbender and Hauke Keitel
Posted Mar 6, 2010 05:32 by benimix