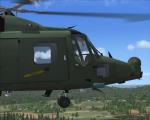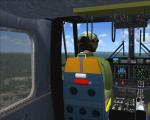 23.51Mb (15281 downloads)
AgustaWestland Lynx FSX Modified Package. Took the mods done by Danny Garnier and decided to FSX about with it a bit more. Main changes are: Modified texture files to add transparency and fix solid windows in the back and external views. Added/revised cockpit, vc panel and external views. Converted ref and chk files to html, and added door instructions and quickstart instructions. Added weapons loads to payload section so you can simulate weapon weights. Some other minor changes, full mod list in folder. Full aircraft, no other files required. Credit for original model files remains with ALPHASim.
Posted Aug 30, 2010 08:42 by Craig B.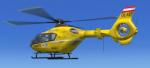 0.97Mb (4080 downloads)
This are Textures only, for Heiko Richters EC135. Tested FSX SP1+SP2, not FS2004 but should work. Repaint by Sandro Kumric (RaceOfficer)
Posted Aug 20, 2010 07:51 by Sandro Kumric (RaceOfficer)
4.83Mb (1560 downloads)
These are Textures only for the default FSX Bell 206B. Tested FSX SP1 SP2, FS2004 NOT tested. Made using the white default textures from FSX. Repaint by Sandro Kumric
Posted Aug 20, 2010 05:18 by Sandro Kumric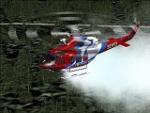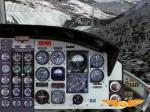 1.15Mb (6234 downloads)
HC412 No Doors Bambi Bucket update for the Hovercontrol Bell 412. Requires the Hovercontrol Bell 412 for FSX/FS2004
Posted Aug 16, 2010 14:00 by robinson cerna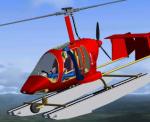 24.49Mb (10044 downloads)
First of all, the flight model of this add-on isn't exactly like the real thing; it's better :-) To date, the real Xenon gyro isn't able to do true VTOL, nor is it able to perform zero-airspeed hovering or jump-takeoffs. But this expected to change in the near future, like already seen in e.g. the Carter Gyro Demonstrator. This FSX add-on however, already anticipates on that :-)
Posted Jul 15, 2010 14:56 by Glenn Orlosky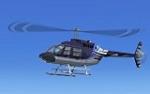 1.97Mb (1809 downloads)
This is a repaint for the Default FSX Bell 206 in the paint scheme of the FS2002/FS2004 Bell 206. Enjoy!
Posted Jun 21, 2010 15:59 by Brandon Filer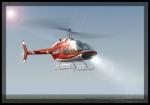 3.09Mb (909 downloads)
Textures for default Bell 206 from FSX. It is a simple repaint from Polish Aerobatic Team WATAHA. We are the first Polish Aerobatic Team flying on FSX. Hope You enjoy it. The rest of our repaints will come soon. fsxwataha.com
Posted Jun 16, 2010 19:38 by ROAN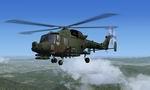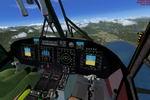 20.68Mb (27335 downloads)
Alphasim Westland Lynx Modified for FSX. This is the recently released Lynx from Alphasim with some minor modifications to the 2d panel and VC files so it is more compatible with FSX. The Westland Lynx is a British multi-purpose military helicopter designed and built by Westland Helicopters at its factory in Yeovil. Originally intended as a utility craft for both civil and naval usage, military interest led to the development of both battlefield and naval variants, which went into operational usage in 1977 and were later adopted by the armed forces of over a dozen nations, where it primarily serves in the battlefield utility, anti-armour, search and rescue and anti-submarine warfare roles. In 1986 a modified Lynx broke the airspeed record for helicopters, which still stands today. The helicopter is now produced and marketed by AgustaWestland. FS2004 Model by Alphasim. Updates by Danny Garnier.
Posted May 19, 2010 06:52 by GARNIER D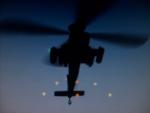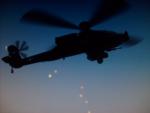 0.00Mb (3180 downloads)
Designed specifically for the AH64 Apache longbow. Works in FS2004 and FSX. By Claudio Pizzirani The link to the Apache.
Posted May 15, 2010 10:06 by Claudio Pizzirani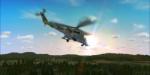 2.96Mb (519 downloads)
MI-24 LAF (Lebanon AF) Textures. LAF MI-24 given by Russia to Lebanon,
Posted May 14, 2010 13:52 by Farid SAAYBI