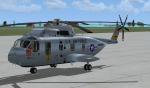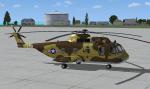 19.67Mb (11569 downloads)
This download, based on the original Giovanni Quai's Agusta HH-3F, contains three detailed Sikorsky CH-3 liveries of original helicopters, used by the USAF in the early sixties. •Sikorsky CH-3E USAF/21stHeliSqdr. No.703 'DUSTY'.Vietnam War Livery. CH-3E Jolly Green Giant heavy-lift helicopter, introduced in 1962. It was developed for aircrew rescue missions deep into enemy-held territory during the Vietnam War where the helicopters were best known as the "Jolly Green Giants". This version contains an improved and more detailed livery. •Sikorsky CH-3 USAF 1370th Photographic Mapping Wing, MATS, APCS, Turner AFB, Albany, GA 1959-1966. Bare metal liveries around 1966, No's. 39686 and 39687. These helicopters were used by the 1370th Photo-Mapping Wing for supply and support of geodetic ground stations in conjunction with aerial surveys. They were assigned to the wing in 1964 and replaced the H-21 "Workhorse". Both "Jollys" joined the Ethiopia-U.S. Mapping Mission (Project AF58-3), aka Project "King's Ransom " in 1964 – 1966, This unique mission was created in order to photograph and map the entire Empire of Ethiopia. If you want to know more about the 1370th Photographic Mapping Wing or photomapping helicopters in general, please visit the very interesting page of Jim Kinter sr. You can find it under: http://www.1370th.org/Helicopters_files/ch-3b,c/ch3bc.htm Repaints by Andreas Becker
Posted Oct 5, 2010 09:05 by Andreas Becker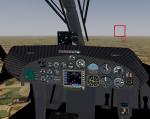 15.34Mb (7254 downloads)
FSX RNZN Kaman SH-2G Seasprite with slightly modified VC. Original model by Adrian Brausch & Nigel Booth. Complete aircraft included.
Posted Oct 3, 2010 13:13 by MaDRich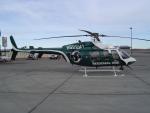 6.38Mb (10503 downloads)
Three Repaints for upstate South Carolina's Lifeflight, Medtrans One, and Regional One. These helicopters are located in Anderson, Greenville, and Spartanburg, SC. They are essential parts of the Emergency Medical Services. Model based on Gmax Bell 407 by Alan Devins and Rory Kelly(included). Textures by Kyle Matthews
Posted Sep 4, 2010 12:53 by Kyle Matthews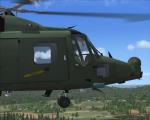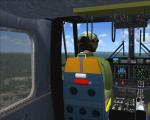 23.51Mb (15399 downloads)
AgustaWestland Lynx FSX Modified Package. Took the mods done by Danny Garnier and decided to FSX about with it a bit more. Main changes are: Modified texture files to add transparency and fix solid windows in the back and external views. Added/revised cockpit, vc panel and external views. Converted ref and chk files to html, and added door instructions and quickstart instructions. Added weapons loads to payload section so you can simulate weapon weights. Some other minor changes, full mod list in folder. Full aircraft, no other files required. Credit for original model files remains with ALPHASim.
Posted Aug 30, 2010 08:42 by Craig B.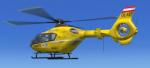 0.97Mb (4115 downloads)
This are Textures only, for Heiko Richters EC135. Tested FSX SP1+SP2, not FS2004 but should work. Repaint by Sandro Kumric (RaceOfficer)
Posted Aug 20, 2010 07:51 by Sandro Kumric (RaceOfficer)
4.83Mb (1575 downloads)
These are Textures only for the default FSX Bell 206B. Tested FSX SP1 SP2, FS2004 NOT tested. Made using the white default textures from FSX. Repaint by Sandro Kumric
Posted Aug 20, 2010 05:18 by Sandro Kumric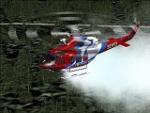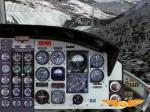 1.15Mb (6261 downloads)
HC412 No Doors Bambi Bucket update for the Hovercontrol Bell 412. Requires the Hovercontrol Bell 412 for FSX/FS2004
Posted Aug 16, 2010 14:00 by robinson cerna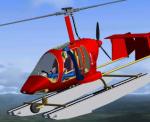 24.49Mb (10090 downloads)
First of all, the flight model of this add-on isn't exactly like the real thing; it's better :-) To date, the real Xenon gyro isn't able to do true VTOL, nor is it able to perform zero-airspeed hovering or jump-takeoffs. But this expected to change in the near future, like already seen in e.g. the Carter Gyro Demonstrator. This FSX add-on however, already anticipates on that :-)
Posted Jul 15, 2010 14:56 by Glenn Orlosky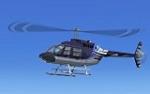 1.97Mb (1822 downloads)
This is a repaint for the Default FSX Bell 206 in the paint scheme of the FS2002/FS2004 Bell 206. Enjoy!
Posted Jun 21, 2010 15:59 by Brandon Filer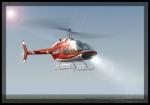 3.09Mb (926 downloads)
Textures for default Bell 206 from FSX. It is a simple repaint from Polish Aerobatic Team WATAHA. We are the first Polish Aerobatic Team flying on FSX. Hope You enjoy it. The rest of our repaints will come soon. fsxwataha.com
Posted Jun 16, 2010 19:38 by ROAN