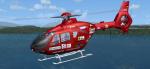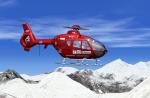 2.31Mb (2209 downloads)
Textures for FSX and FS2004 Italian helicopter EC 135 I-HALP and D-HDOL Aiut Alpin Dolomites mnountain rescue. Requires the EC 135 by Heiko Richter.
Posted Apr 20, 2011 08:35 by Mauro Carini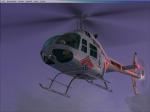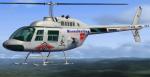 4.28Mb (567 downloads)
Massa Surf School textures for the default FSX Bell 206B. By Edoardo Ammannati
Posted Apr 12, 2011 15:55 by Edoardo Ammannati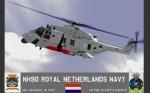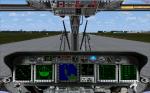 37.40Mb (17040 downloads)
NH90 Dutch Netherlands Navy 088 This Pack contains 3 models: MedvaC, Tanks, Troopseats, no VC cockpit included. (It's the TTH: Tactical Transport Helicopter version because there is no NFH: NATO Frigate Helicopter version made for FSX.) The latest Defence Helicopter, the NH90 has successfully executed its first night.The flights took place Tuesday night from Marine Air Station De Kooy in Den Helder. 2D Cockpit made by myself with FS Panel Studio panel editor utility - -Model made by AB Simulations (Adrian Brausch)
Posted Apr 2, 2011 12:28 by Arthur"Vince"Gilhuys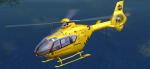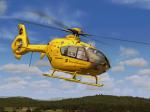 1.39Mb (2622 downloads)
Textures for FSX Italian helicopter EC 135 118 Verona Emergency I-HMED Elilario Italia Veneto region on the model EC 135 of author Heiko Richter Texture only
Posted Mar 27, 2011 08:18 by Mauro Carini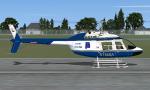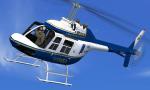 3.43Mb (1066 downloads)
The default FSX Bell 206B repainted as a helicopter of the Alabama State Police. Painted by R.E. Wyman.
Posted Mar 14, 2011 23:13 by R.E. Wyman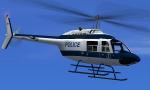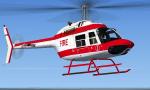 3.41Mb (927 downloads)
Repaint of the default FSX Bell 206B. 'Chopper One' was a 1974 TV show about a California police helicopter crew. A 1970's fire department version is included. Painted by R.E. Wyman.
Posted Mar 14, 2011 20:08 by R.E. Wyman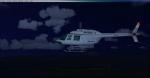 4.09Mb (427 downloads)
FSX B 206b ITV News(UK)Textures. ITV is a UK news channel. Textures for the default FSX B206 by Shikatty Skinning
Posted Mar 3, 2011 13:50 by www.shikattyskinning.freeforums.org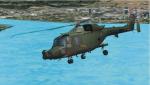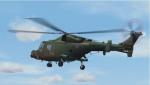 15.82Mb (7627 downloads)
This is an update for FS9/FSX of the Alphasim Westland Future Lynx. I have updated the flight dynamics, added the fourth wheel, added a scrape point, and did my best to make it easier to fly without taking away the challenge of it being a helicopter. This is the whole aircraft.
Posted Mar 3, 2011 10:47 by Bob Chicilo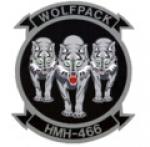 0.17Mb (811 downloads)
This is a repaint of the Chinook by Tom Woods and Mark Adam. The paint sceme is of a marine corp squadron HMH-466. This is my first repaint. Requires original model.
Posted Feb 28, 2011 15:21 by Robert Wahrenbrock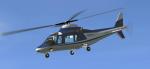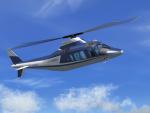 2.17Mb (2548 downloads)
This repaint is a fictional private Italian helicopter in two variations on the model Gmax Agusta 109 author Alan Devin
Posted Feb 18, 2011 09:54 by Mauro Carini