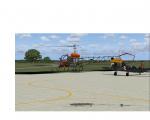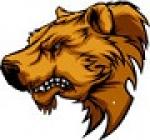 3.55Mb (550 downloads)
FSX/FS2004 textures only for the Bell 47G-2 of German Air Force Luftwaffe), c/n 254, manufactuerd by Augusta-Bell. Also based at Air Force Base Fuerstenfeldbruck (Bavaria). Coded at Service time at GAF and later: AS+054 --> LA+104 until 1968 --> since 1968: 74+13. Sold to France --> F-BUYU. Repaint for the wonderful Bell 47 by gmax. / Jean Marie Mermaz. Only for freeware, not for commercial using.
Posted Jul 25, 2011 23:02 by Hans-Juergen Kasper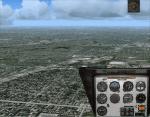 3.67Mb (489 downloads)
Alternative VC and 2d panel for the Eagle Rotorcraft Simulation FSX model. Please look at the readme.txt - notably about the (default) gauges. By Pierre Fasseaux
Posted Jul 23, 2011 07:23 by Pierre fasseaux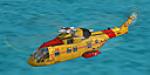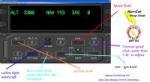 0.21Mb (12737 downloads)
Fixed Version. Helicopter Auto Pilot. (Fixed original upload). This file uses Antti Pankonen's Hover/Auto Pilot (used in Nor-Cals AS 350) to the Microsoft FSX EH 101 and any other rotorcraft for that matter. This system allows for a much more stable hover and therefore use of the winch and sling load operations. Auto pilot on long flights is a plus especially in rotorcraft. When I originally uploaded this file I left off two files that need to be copied into the FSX root directory. This is a rotorcraft autopilot that can be used for any rotorcraft.
Posted Jul 22, 2011 11:41 by Hugh G. Tester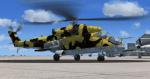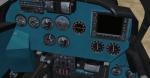 14.75Mb (7244 downloads)
MI24V Algerian Air Force. Updated version of Tim Conrad's Mil 24 with steadier handling.
Posted Jun 30, 2011 07:14 by HADDAD BOUFARIK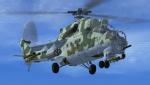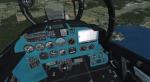 7.10Mb (10597 downloads)
The Algerian Air Force MI-24V Hind E Mil MI-24V Hind E FSX Sp2/Xp tested Mil MI-24V Hind E Deadly looking, and just as lethal, the Mil MI-24 series of Helicopter Gunships are perfect Cold War images of the Soviet concept of a "Flying APC" Armed with AT Missles, Rockets and Cannon, and capable of transporting 8 Troops in its cabin. Caused much concern in the West, where there was no counterpart, and given the NATO code-name "Hind" This model has multiple paint schemes, lots of ani's,full vc gauges. Original model by Tim Conrad. Updated for fsx by the Nor-Cal Prop Club. Algerian textures by LOTFI ABDELGHANI. Allow all gauges.
Posted Jun 17, 2011 16:02 by LOTFI ABDELGHANI ALGERIAN OF EL MADANIA ALGRIERS ALGERIA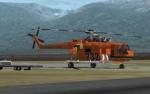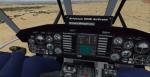 16.52Mb (25384 downloads)
FSX Sikorsky S-64 SkyCrane.The Sikorsky S-64 Skycrane is an American twin-engine heavy-lift helicopter. It is the civil version of the United States Army's CH-54 Tarhe. The S-64 Aircrane is the current production version, manufactured by the Erickson Air-Crane company. Model by Jordan Moore with updates to make it compatible with FSX. Includes VC, Multiple models including firefighting with sea snorkle.
Posted May 21, 2011 06:30 by Executable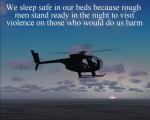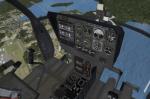 62.74Mb (11801 downloads)
This is Tim Piglet's OH 6A modified For FSX as a MH 6 Little Bird flown by the 160th Special Operations Aviation Regiment ( SOAR ). The 160th Night Stalkers are a Special Ops unit of the United States Army that provides helicopter aviation support for general purpose forces and Special Operations Forces. Its missions have included attack, assault, and reconnaissance, and are usually conducted at night, at high speeds and low altitudes, on short notice, and in secret. The force is headquartered at Fort Campbell, Kentucky. The 160th SOAR are also known as the Night Stalkers and its Motto is Night Stalkers Don't Quit and six guns don't miss. Uses the VC and 2d panel adapted for FSX by Glen Garden. Also included are pictures and history of the Night Stalkers. Aircraft entitled "Death Awaits In The Dark". Mark Fireball Rooks
Posted May 7, 2011 08:25 by Mark Fireball Rooks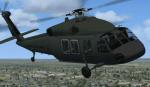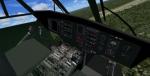 27.28Mb (38007 downloads)
UH-60 BlackHawk Package Inclusive. Troop Transport/Standard/Auxillary Fuel tanks With VC modified for FSX, additional sounds, hover gauge included making hovering and landing easy. US Army and Desert Sand Textures. VC now includes FSX gauges. Used real panel image for guide. Original FS9 model by Hovercontrol/Jordan Moore. Modified for FSX by Danny Garnier.
Posted May 5, 2011 12:51 by Garnier D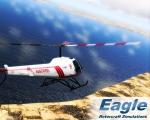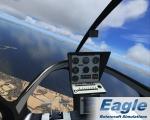 64.13Mb (11533 downloads)
For the first time in the history of Microsoft Flight Simulator, a developer has created and released an Enstrom helicopter add-on. Eagle Rotorcraft Simulations is proud to be the first developer to give the flight simulation community a high quality Enstrom 280FX for FSX Acceleration. Features include FSX native models with animations, specular and normal mapping, custom avionics and much more. Tested in Windows Vista and Windows 7 under DX9/DX10 with no issues. FS2004 version to be produced and released separately.
Posted Apr 29, 2011 02:26 by Eagle Rotorcraft Simulations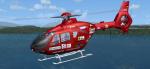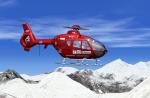 2.31Mb (2189 downloads)
Textures for FSX and FS2004 Italian helicopter EC 135 I-HALP and D-HDOL Aiut Alpin Dolomites mnountain rescue. Requires the EC 135 by Heiko Richter.
Posted Apr 20, 2011 08:35 by Mauro Carini