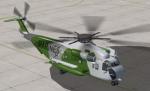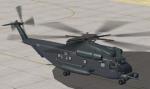 0.12Mb (4226 downloads)
Additional views ( defined by camera definitions in the aircraft.cfg file ) for the beautiful Sikorsky CH-53 and Sikorsky MH-53 Pave Low by Rory kelly ( built for FS 2004 ) and adapted for FSX by Danny Garnier. 9 cameras pointing at the aircraft and a total of 3 views in the 3D cockpit. See Read me.txt file for very easy installation procedures. One camera definitions.txt file for all models And finally two more files - Available.pdf and Top 20.pdf for informations about my "camera definitions" packages. Requires the CH53/Pavelow package
Posted Apr 29, 2012 20:13 by Marc Renaud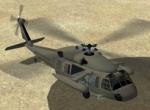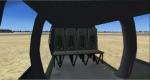 0.11Mb (4120 downloads)
Additionnal views ( defined by camera definitions in the aircraft.cfg file ) for the beautiful Sikorsky UH-60 Black Hawk by Jordan Moore/Hovercontrol.com and updated for FSX by Danny Garnier. 8 cameras pointing at the aircraft and a total of 3 views in the 3D cockpit. See Read me.txt file for very easy installation procedures. One camera definitions.txt file for all models And finally two more files - Available.pdf and Top 20.pdf for informations about my "camera definitions" packages. Requires the UH-60 BlackHawk Package Inclusive.
Posted Apr 23, 2012 23:57 by Marc Renaud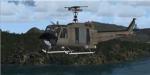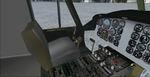 20.32Mb (21665 downloads)
FSX Bell Huey Package Sp2/Xp tested by Nor-Cal Prop Club Bell UH-1 "Huey" The most famous helicopter in the world is the Bell UH-1 Iroquois, most commonly referred to as the "Huey." Upon request, this aircraft was edited to carry FS Economy loads by John Hauck.
Posted Apr 8, 2012 09:49 by John Hauck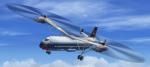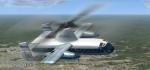 30.79Mb (11536 downloads)
2 different aircraft included. I updated Kazunori Ito's MI-12 Homer and Rotodyne (both use the old "jet flaps" flight method) by replacing the Panel gauges and adding texture thumbnails. The Homer has a working but basic VC, the Rotodyne has a non-working VC. Both have fully working 2D panels.
Posted Mar 25, 2012 00:50 by Michael E. Roberts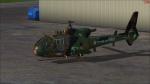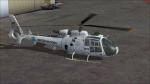 166.80Mb (4727 downloads)
A texture pack only for the freeware TPI Gazelle by Tolga Pilskin. this pack is the same (but adapted to the TPI gazelle) than the one offered a few weeks ago for the Cyril Pioffet Gazelle for FSX. thoses textures are DDS converted, with Bump and specular added. under some minors modifications (files names) you can used this pack for the Abacus payware too. see the read me file for instructions. four different textures, external and internal, modified pilots for the Wrap around european camo one (pilots like now in Astan ). a new sound pack is also included with real gazelle sounds.
Posted Mar 8, 2012 19:50 by David "Rsoftokz"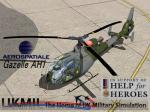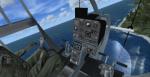 54.61Mb (17594 downloads)
AH1 Gazelle package for FSX and P3D up to v4.*. The Gazelle is a French five-seat helicopter, commonly used for light military transport. The Westland AH1 version was a model built for the British Army. Comprehensive package including internal VC model. By UKMil.
Posted Mar 8, 2012 12:13 by UKMIL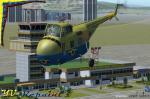 1.93Mb (473 downloads)
Fuerza Aérea Venezolana (FAV) textures for the Alphasim Sikorsky S-55. Texture by Jerry Capote. YV-Repaint's
Posted Mar 4, 2012 20:58 by Jerry capote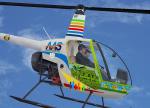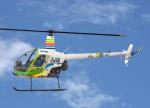 2.75Mb (941 downloads)
FSX Robinson R22 Anguilla Air Services. Textures only for the default Helicopter Robinson R22. Repaint by Ingo Schwan.
Posted Feb 29, 2012 09:26 by Ingo Schwan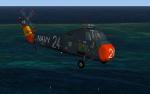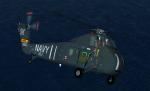 7.72Mb (1505 downloads)
2 repaints (textures only) and a unmarked USN standard skin for the FS 2004/FSX S-58 by Niels de Ruyck, as HS-1 and HS-4 HSS-1 Seabats, late '50's/ early '60's vintage in USN dark sea blue. Its a sweet helio with a nice external model, and a nice (static) VC. Displays well in FSX Accel, with the usual couds in front issue, but no 'blue hole of death' rotor disc like the (sigh) simshed Wessex. Great for flying off Mike Davies Essex class. install: unzip, add contents to S-58 folder, ammend the config file with the entries below.
Posted Feb 23, 2012 02:17 by Lazarus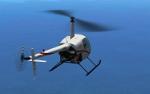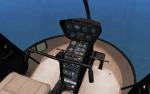 47.69Mb (2163 downloads)
This is the default FSX R22 with reworked texures- outside and VC! Whole aircraft included.
Posted Feb 21, 2012 09:54 by Roma No