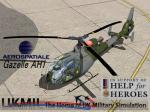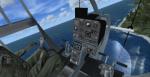 54.61Mb (17248 downloads)
AH1 Gazelle package for FSX and P3D up to v4.*. The Gazelle is a French five-seat helicopter, commonly used for light military transport. The Westland AH1 version was a model built for the British Army. Comprehensive package including internal VC model. By UKMil.
Posted Mar 8, 2012 12:13 by UKMIL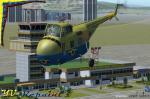 1.93Mb (454 downloads)
Fuerza Aérea Venezolana (FAV) textures for the Alphasim Sikorsky S-55. Texture by Jerry Capote. YV-Repaint's
Posted Mar 4, 2012 20:58 by Jerry capote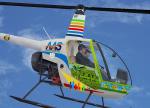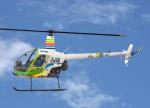 2.75Mb (916 downloads)
FSX Robinson R22 Anguilla Air Services. Textures only for the default Helicopter Robinson R22. Repaint by Ingo Schwan.
Posted Feb 29, 2012 09:26 by Ingo Schwan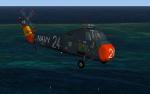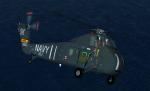 7.72Mb (1459 downloads)
2 repaints (textures only) and a unmarked USN standard skin for the FS 2004/FSX S-58 by Niels de Ruyck, as HS-1 and HS-4 HSS-1 Seabats, late '50's/ early '60's vintage in USN dark sea blue. Its a sweet helio with a nice external model, and a nice (static) VC. Displays well in FSX Accel, with the usual couds in front issue, but no 'blue hole of death' rotor disc like the (sigh) simshed Wessex. Great for flying off Mike Davies Essex class. install: unzip, add contents to S-58 folder, ammend the config file with the entries below.
Posted Feb 23, 2012 02:17 by Lazarus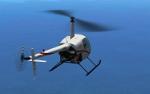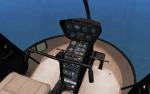 47.69Mb (2091 downloads)
This is the default FSX R22 with reworked texures- outside and VC! Whole aircraft included.
Posted Feb 21, 2012 09:54 by Roma No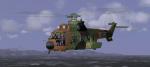 30.65Mb (4809 downloads)
Texture only pack for the AS332L2 FSX freeware package by Dick Fassbender. This pack offers three different textures for French Military helicopters based on the AS332L2/ AS532 Cougar ALAT, EC725 CSAR/SPECOPS and EC225 SECMAR. The fabulous AS332L2 by D.Fassbender allows external modifications of the MDL into the payload setting to have "look alike" machines like the real one. plead read carefully all instructions to use thoses settings. Texture for external and some internal details to have a military look. see zip file preview for screen. those are the previous repaints I made for the AS332 by Nemeth Designs converted for the Freeware
Posted Feb 20, 2012 13:31 by David "Rsoftokz"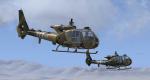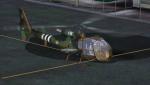 17.06Mb (2345 downloads)
this is a textures only pack for the "GazelleX.zip" SA342M Gazelle by Cyril Pioffet and Danny Garnier. this pack offers several textures for the French ALAT Gazelle since mid 70's to nowadays: Green overall, desert camo, European camo and white UN .there is also a variant with specific "desert storm" (Daguet)liveries in green overall, desert and european camo with Withe ID bands . texture for all external and internal (as long as it was possible to do regarding to the texture mapping in the mdl) converted into DDS DXT5 2048x2048. new Specular and Bump DDS created, fixed rotor effect tested on FSX Acceleration. the same texture pack will be soon avaliable for the ABACUS/Tolga Pilskin Gazelle. read me file with instructions provided. multiple screens in the zip file preview. GazelleX.zip provide models for gazelle Mistral, reco, Canon, Hot, Viviane Hot and Mistral.
Posted Feb 10, 2012 09:53 by David "Rsoftokz"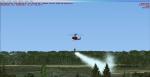 0.00Mb (1750 downloads)
Water effects file for helicopter water bucket/bambi buckets. Can be used with any bambi bucket helicopter.
Posted Feb 1, 2012 10:30 by Andres Vera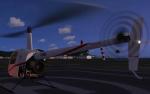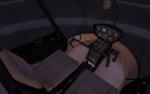 38.70Mb (1323 downloads)
This is the default FSX R22 with reworked texures- outside and VC! For more information and follow my project (French) on http://fsxprojetr22.blogspot.com/
Posted Jan 19, 2012 07:11 by Roma No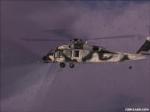 0.81Mb (2095 downloads)
A Fictional Artic Warfare Battalion textures for the Jordan Moore UH-60 Blackhawk updated for FSX by Danny Garnier.
Posted Jan 2, 2012 18:49 by John Blankenship