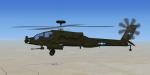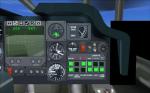 0.06Mb (7877 downloads)
Additionnal views ( defined by camera definitions in the aircraft.cfg file ) for the beautiful Boeing AH-64D Apache Longbow by Tom Woods and Mark Adams. Sound: Manuel Gonzalez. Hud Gauge: Steve Hanley. USAF repaint by Chris Evans. 8 cameras pointing at the aircraft and a total of 3 views in VC mode. See Read me.txt file for very easy installation procedures. Also included is a text file that contains the new camera definitions. Enjoy !
Posted Dec 9, 2010 21:34 by Marc Renaud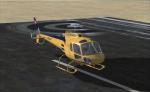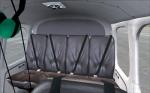 0.03Mb (1946 downloads)
Additional views ( defined by camera definitions in the aircraft.cfg file ) for the beautiful freeware AS 350 Squirrel aka Ecureuil, an original model ( for FS 2004 ) by the famous NEMETH brothers and updated for use in FSX by NOR-CAL PROP CLUB. 4 cameras pointing at the aircraft and 3 additional cameras inside. See Read me.txt file for very easy installation procedures. Also included is a text file that contains the new camera definitions. Enjoy !
Posted Dec 5, 2010 22:19 by Marc Renaud

0.50Mb (1341 downloads)
Bell206B Jetranger Greater Manchester Police (UK) Textures only for the default B206. The Actual textures and tail number used by The Manchester police in FSX. India 99 (I-99). I spent ages trying to find this particular police helicopter. By J.C Aircraft
Posted Dec 5, 2010 05:00 by J.C Aircraft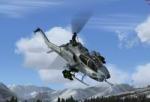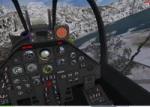 12.66Mb (43881 downloads)
P3d/FSX Native AH-1W Super Cobra Package for FSX. The Super Cobra traces its lineage from the UH-1 Huey and was originally developed for the US Army in the mid-sixties. The AH-1W is a two-place, tandem-seat, twin-engine helicopter capable of land- or sea-based operations. During Operation Desert Storm, the AH-1W comprised less than 20% of the attack helicopter force deployed, yet flew more than 50% of the total attack force flight-hours. In the entire Desert Shield/ Desert Storm campaign, Super Cobras flew more than three times the number of hours per aircraft per month than any other attack helicopter. Armed with a M197 20mm turret gun, twin 5" or 2.75" rocket launchers and up to eight TOW, Hellfire, Sidewinder or Sidearm missiles the Super Cobra was an attack helicopter to be feared. Ex payware from Alphasim
Posted Nov 19, 2010 05:43 by Soaring Falcon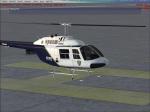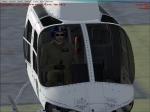 4.21Mb (1614 downloads)
Fictional representation of an NYPD Bell 206B. Textures for the default B206. Includes pilot with repainted helmet and logo, shoulder patches, and brown t-shirt (under fligt suit).
Posted Nov 11, 2010 21:05 by Steven Dean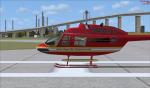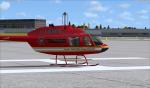 3.26Mb (840 downloads)
This is a fictional repaint of the default FSX Bell 206B of what I made to be the New York Fire Department helicopter. I dedicate this paint to all the NYFD fire fighters and thank them for their hard work. Textures only.
Posted Oct 30, 2010 14:34 by Albert P. Wydeen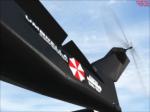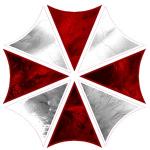 4.06Mb (1910 downloads)
Umbrella Corp textures only for the default FSX Acceleration EH-101.
Posted Oct 15, 2010 19:56 by FSX community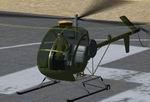 1.66Mb (1547 downloads)
Bruce Fitzgerald's Hughes 269C repainted in fictional Army Colors(olive and camo). Included optional Aircraft.cfg and panel.cfg. See readme for info.
Posted Oct 14, 2010 05:59 by Steven Dean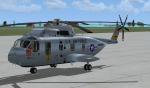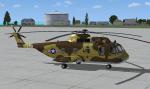 19.67Mb (11745 downloads)
This download, based on the original Giovanni Quai's Agusta HH-3F, contains three detailed Sikorsky CH-3 liveries of original helicopters, used by the USAF in the early sixties. •Sikorsky CH-3E USAF/21stHeliSqdr. No.703 'DUSTY'.Vietnam War Livery. CH-3E Jolly Green Giant heavy-lift helicopter, introduced in 1962. It was developed for aircrew rescue missions deep into enemy-held territory during the Vietnam War where the helicopters were best known as the "Jolly Green Giants". This version contains an improved and more detailed livery. •Sikorsky CH-3 USAF 1370th Photographic Mapping Wing, MATS, APCS, Turner AFB, Albany, GA 1959-1966. Bare metal liveries around 1966, No's. 39686 and 39687. These helicopters were used by the 1370th Photo-Mapping Wing for supply and support of geodetic ground stations in conjunction with aerial surveys. They were assigned to the wing in 1964 and replaced the H-21 "Workhorse". Both "Jollys" joined the Ethiopia-U.S. Mapping Mission (Project AF58-3), aka Project "King's Ransom " in 1964 – 1966, This unique mission was created in order to photograph and map the entire Empire of Ethiopia. If you want to know more about the 1370th Photographic Mapping Wing or photomapping helicopters in general, please visit the very interesting page of Jim Kinter sr. You can find it under: http://www.1370th.org/Helicopters_files/ch-3b,c/ch3bc.htm Repaints by Andreas Becker
Posted Oct 5, 2010 09:05 by Andreas Becker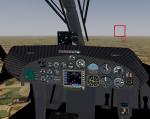 15.34Mb (7392 downloads)
FSX RNZN Kaman SH-2G Seasprite with slightly modified VC. Original model by Adrian Brausch & Nigel Booth. Complete aircraft included.
Posted Oct 3, 2010 13:13 by MaDRich