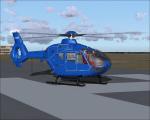 1.00Mb (638 downloads)
EC-135 Blue Civil G-WHIN Textures only. A Repaint of Heiko Richter's beautiful EC-135.
Posted Nov 1, 2009 07:34 by benimix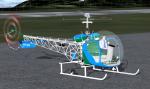 24.72Mb (8416 downloads)
This is the FS2002 Bell 47 by Jean-Marie Mermaz updated for FSX. This download includes a new AIR file, updated VC panel by Danny Garnier, new exterior and interior textures, white smoke activated via the "I" key, cockpit glass made very shiny, new camera views, and aircraft selection description changed to english. Update by Brandon Filer. A special thanks to Alec Stelloh for helping with this update!
Posted Oct 21, 2009 23:01 by Brandon Filer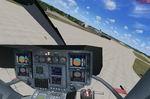 63.21Mb (21542 downloads)
Stat MedEvac & MedStar EC-135 Package. Complete package includes multi Stat Medivac liveries plus Northwest MedStar. Includes FSX panel update by Danny Garnier so this can now be used in FSX. Model by: Heiko Richter Painter: Samy Fay.
Posted Oct 17, 2009 15:13 by Paul Atreides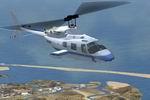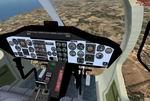 7.10Mb (25707 downloads)
Gmax Bell 222b Package Features: Reflective textures, new improved Virtual cockpit. Original GMx model created for FS2002. Panel modified for FSX by Danny Garnier. Model, panel, sounds, textures by Alan Devins with FSX mods by Danny Garnier
Posted Oct 16, 2009 08:24 by GARNIER D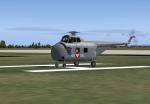 1.50Mb (384 downloads)
S-55 Austria Air Force Texture for the payware AlphaSim Sikorsky S-55
Posted Oct 14, 2009 15:49 by benimix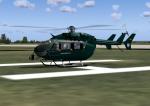 2.86Mb (1894 downloads)
This EC-145 fictional BGS Textures only for the EC-145 model by Laurent Hadorn
Posted Oct 10, 2009 05:36 by benimix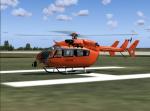 3.27Mb (3985 downloads)
This EC-145 fictional Luftrettung Textures only for the EC-145 model by Laurent Hadorn
Posted Oct 8, 2009 12:07 by benimix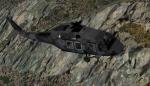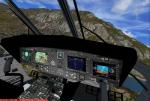 17.85Mb (26627 downloads)
Sikorsky S-70A-9-Troops Grey, Tan and Black USAF Camo versions. Panel slightly modified to work in FSX by Danny Garnier. Original Aircraft Designed by Jordan Moore. Freeware Pilot Model by Dave Eckert Additional Virtual Cockpit Modelling and Texturing by Deane Baunton. Many thanks to the great talents at Hovercontrol and Jordan Moore. Adapted for FSX and Uploaded to Simviation by Danny Garnier.
Posted Oct 8, 2009 08:17 by GARNIER D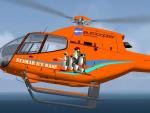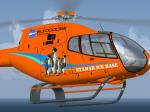 3.66Mb (1889 downloads)
Textures only for the Freeware model from Nemeth Designs. This livery could be used with Stamar Ice Base Scenery from Stanislaw Drzewiecki (sib2.zip). Repaint by Ingo Schwan.
Posted Sep 25, 2009 02:37 by Ingo Schwan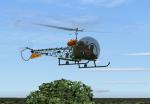 1.58Mb (1663 downloads)
This Austria Air Force Texture is for the Bell 47 by Jean-Marie Mermaz
Posted Sep 23, 2009 12:13 by benimix