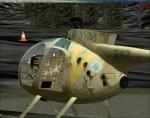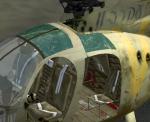 10.34Mb (2899 downloads)
Israel Textures only for the OH-6A by Tim Conrad. Adds Blood,Bullet holes, Sweat and Tears.
Posted Nov 17, 2008 19:58 by Crazieman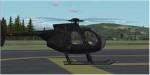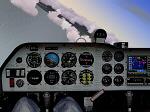 6.58Mb (4728 downloads)
This file Updates the Peter Nemeth MD500D. Replaces .air file, updates panel to fsx and adds a "Black Ops" VC and Exterior with reflective texture for "US ARMY".
Posted Nov 17, 2008 19:45 by Crazieman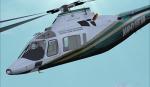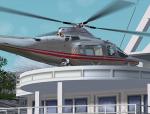 4.33Mb (38632 downloads)
Update for Alan Devins' FS2004 Gmax Agusta A109a and the FSX updated version. I updated the Panel.cfg so All Gauges work! Updated the Lights if you have Shockwave lights. Created a New .air File. Two Textures included. Requires FSXGmaxA109a or Fs9 Equivalent. Textures Created by Owen Young
Posted Nov 13, 2008 15:28 by Crazieman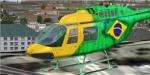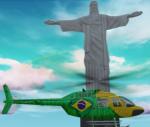 2.73Mb (2137 downloads)
This is a Brazilian Make over for the stock Bell 206. Textures only. Interior and Pilot match the exterior. Created by Owen "Crazieman" Young.
Posted Nov 8, 2008 16:50 by Crazieman_47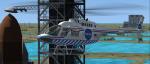 4.62Mb (4360 downloads)
Textures only for the default Bell 206B helicopter in NASA scheme. Repaint by Kent Lewis.
Posted Nov 2, 2008 17:28 by Kent Lewis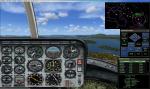 0.97Mb (4145 downloads)
Do ATC with out Deluxe version with this panel mod. This has the defult ATC panel and has an installer.
Posted Oct 23, 2008 15:32 by Flightkid-Ryan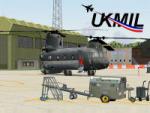 24.86Mb (62484 downloads)
RAF Chinoonk for FSX. Full FSX model with bump mapping and DDS textures. inc two external loads, and animated doors and rotors, VC.
Posted Oct 11, 2008 09:33 by UKMIL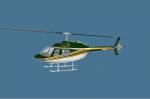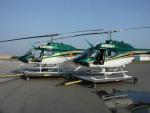 4.08Mb (1887 downloads)
Textures only for the default B206 in Brevard County Sheriff's Aviation colors. Repaint By Earl Triplett.
Posted Oct 1, 2008 20:42 by Earl Triplett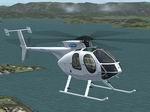 0.04Mb (7103 downloads)
MD500E Update for the MD500E package by the Nemeth brothers(see link). Makes the panel & gauges work in FSX. This is a redone CFG useing mostly default FSX gauges. I dont know where the auto hover came from, I have it in many of my helis and don't use it very often at all but thought it would be a nice feature to have on board the MD500E. If any one knows who built the autohover gauge please let me know so I can give proper credit.
Posted Oct 1, 2008 05:26 by M Mathiau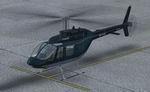 1.79Mb (1175 downloads)
This is a repaint for the default FSX Bell 206 in Polish SP-GAZ civil registry. By Lukasz Kubacki (SimHangar Team).
Posted Sep 20, 2008 22:16 by Lukasz Kubacki