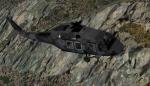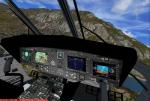 17.85Mb (26710 downloads)
Sikorsky S-70A-9-Troops Grey, Tan and Black USAF Camo versions. Panel slightly modified to work in FSX by Danny Garnier. Original Aircraft Designed by Jordan Moore. Freeware Pilot Model by Dave Eckert Additional Virtual Cockpit Modelling and Texturing by Deane Baunton. Many thanks to the great talents at Hovercontrol and Jordan Moore. Adapted for FSX and Uploaded to Simviation by Danny Garnier.
Posted Oct 8, 2009 08:17 by GARNIER D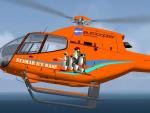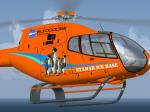 3.66Mb (1901 downloads)
Textures only for the Freeware model from Nemeth Designs. This livery could be used with Stamar Ice Base Scenery from Stanislaw Drzewiecki (sib2.zip). Repaint by Ingo Schwan.
Posted Sep 25, 2009 02:37 by Ingo Schwan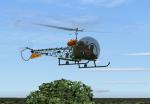 1.58Mb (1700 downloads)
This Austria Air Force Texture is for the Bell 47 by Jean-Marie Mermaz
Posted Sep 23, 2009 12:13 by benimix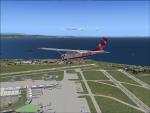 3.11Mb (584 downloads)
Textures for the default FSX R-22. Dedicated to the school where I got my training completed, and to all the future helicopter pilots who are undergoing training. Keep it up! This is an R22 Boatpix.com Helicopter, from Helicopter Academy. N8066U is one of the ones that I flew for many hours and used for training as well as for aerial photography! Awesome memmories with this little machine.
Posted Sep 17, 2009 17:22 by Guillermo A. Raffo
1.40Mb (1688 downloads)
FS2004/FSX Textures for the Bell 206 Long Ranger by Alan Devins (above).
Posted Sep 13, 2009 16:50 by benimix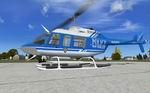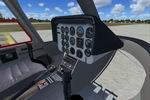 16.82Mb (13248 downloads)
Gmax Bell 206L Longranger Package for Fs2004/FSX Tested in FSX with thumbnails added by Chris Evans Original FS2004 Model by Alan Devins Addon Pack for the updated Longranger With Six Variations for by Keith Devins Textures by Keith Devins, Brian McIntyre and George Arana
Posted Sep 13, 2009 11:03 by Chris Evans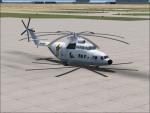 0.13Mb (4378 downloads)
MI-26 'Fat Bastard Freightways' textures only for the updated Mi-26. Fictional repaint by John Hauck
Posted Sep 13, 2009 03:36 by John Hauck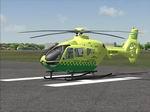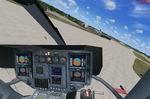 38.50Mb (17183 downloads)
EC-135 Essex Air Ambulance. Update to Heiko Richter's excellent EC-135 with the the superb Essex Air Ambulance, UK, repaint by Bob Jones. Includes the panel update for FSX by Danny Garnier. Packed and uploaded by Chris Evans
Posted Sep 11, 2009 05:20 by Chris Evans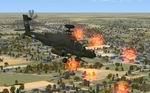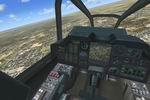 4.25Mb (44202 downloads)
AH-64D Apache Longbow USAF Package includes virtual cockpit, firing guns and cannon. Press 'o' and 'i' to fire. Enclosed effects must be added. AH-64 Apache By Tom Woods and Mark Adams. Features: model, panel, Dynamic Virtual Cockpit, sounds, special effects like red smoke, gunship, hellfires etc. Original FS2004 Model: Tom Woods and Mark Adams Sound: Manuel Gonzalez Hud Gauge: Steve Hanley USAF repaint by Chris Evans
Posted Sep 7, 2009 09:48 by Chris Evans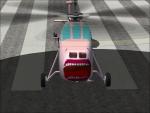 8.91Mb (3241 downloads)
The Screaming Mimi from the Riptide television show. Original model by: Paul Bradshaw. Repaint by John Hauck.
Posted Sep 6, 2009 22:35 by John Hauck