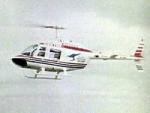 4.33Mb (1567 downloads)
Textures for the default Bell 206b for FSX of the helicoter in which Helicopter Explorer Dick Smith made his tour around the world in 1982
Posted Feb 17, 2009 10:49 by Bjorn Nijhuis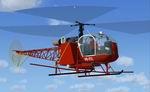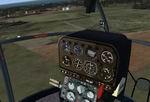 12.34Mb (13098 downloads)
AEROSPATIALE SA 315B LAMA This SA315B Lama package contains two models created in Abacus FSDS2, one set of textures, 2D and 3D panel and custom made gauges and a custom sound system. The panel also uses some default B206 gauges. You will get error messages about FS98 gauges - just 'OK' these! The Lama is built in two different, to combinate models:The Rescue/Transport Model and the Passengers/Spray Model. Original FS2004 model by By Peter Salzgeber
Posted Feb 13, 2009 08:47 by D Garnier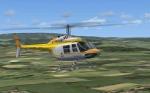 1.36Mb (993 downloads)
Textures for the default B206. Instantly recognisable as the helicopter used to ferry Anneka Rice and Annabel Croft around the countryside in seven series of Treasure Hunt on the UK Channel 4 station. G-BHXU was to perform a much smaller role in Interceptor. This aircraft retained the same registration throughout its life from 1981 until its sad demise in 1995. The livery remained reasonably consistent as well. Exceptions - a picture that was on the Castle Air website indicated that the dark brown areas were once black and in later years it was repainted entirely white for an episode of "Wycliffe" in which the pilot Keith Thompson had a role as a Police pilot. Textures for FSX by James Ewins
Posted Feb 9, 2009 09:53 by James Ewins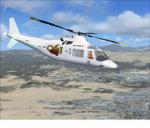 19.38Mb (5918 downloads)
061 Medical Service Malaga, Spain, Textures for Alan Devins' FS2004 Gmax Agusta A109a and the FSX updated version by Danny Garnier. FSX Version here: http://www.simviation.com/simviation/static.php?ID=65&page=5 Original Package here:
Posted Feb 9, 2009 09:36 by Carlos del Olmo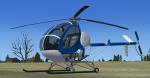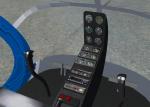 6.35Mb (16230 downloads)
FEATURES: - fully Native FSX - forgiving and stable yet nimble flight dynamics - Animated pilot , pedals , sticks and doors - multiple paints with a repainters master texture included - Dynamic VC *Tested using Acceleration and DX9 ; compiled with the FSX SDK for FSX ONLY *By Bruce Fitzgerald
Posted Feb 2, 2009 19:58 by Bruce Fitzgerald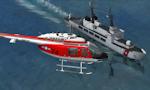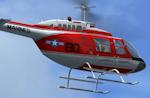 10.74Mb (4027 downloads)
Textures for the FSX default Bell 206B. These represent five TH-57C Sea Rangers, the training variants of the Bell 206B used by the US Navy, US Marine Corps and US Coast Guard. 119 TH-57 were delivered and are assigned to Helicopter Training Squadrons Eight (HT-8) and Eighteen (HT-18), both part of Training Air Wing Five (TAW-5) at NAS Whiting Field. Three textures are NAVY Sea Rangers and two are MARINES Sea Rangers. One texture, MARINES 80, represents the aircraft assigned to the Commanding Officer of HT-8. I initially created a Sea Ranger texture for practicing landing on small ships (especially warships). I then created a further four textures for Multiplayer flying and missions, such as formation flying. By Andrew L. J. Ford.
Posted Jan 23, 2009 13:20 by Andrew L.J. Ford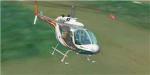 2.25Mb (1452 downloads)
The default FSX Bell 206 in PSG Helicopters, UK livery. Textures only.
Posted Jan 14, 2009 23:59 by psg1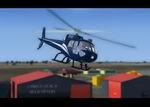 6.67Mb (3286 downloads)
(Fixed invalid filename) Textures only representing Aerospatiale AS-350B3 ZK-HKU (Actual Aircraft is a 'Super-D' Model) based at Christchurch Helicopters (Now Helipro) in Christchurch, New Zealand. Original distribution by FS France, Textures by Daniel Wootton.
Posted Jan 14, 2009 05:36 by Daniel Wootton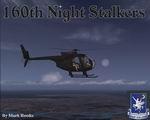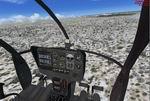 11.36Mb (14002 downloads)
This is Tim Piglet's FS9 2004 OH 6A Modified For FSX as a MH 6 Little Bird flown by the 160th Special Operations Aviation Regiment ( SOAR ). The 160th Night Stalkers are a Special Ops unit of the United States Army that provides helicopter aviation support for general purpose forces and Special Operations Forces. Its missions have included attack, assault, and reconnaissance, and are usually conducted at night, at high speeds and low altitudes, on short notice, and in secret. The force is headquartered at Fort Campbell, Kentucky. The 160th SOAR are also known as the Night Stalkers and its Motto is Night Stalkers Don't Quit. This MH 6A uses the default FSX helo panel. Also included are pictures and history of the Night Stalkers. Aircraft entitled "Death Awaits In The Dark"
Posted Jan 14, 2009 04:24 by Mark Rooks

3.10Mb (7927 downloads)
That's a 2D panel for the EH-101 of the FSX Acceleration pack. Borrowed from one of the Blackhawks, I just placed FSX gauges on it to give me a better picture of my flying AND monitor the engine torque.
Posted Jan 5, 2009 14:35 by Zach