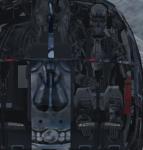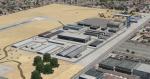 4.19Mb (1603 downloads)
This is my Tribute to Terminator, MD500d Style. By the way a Terminator is Flying this bird! Taken from collectors photos and personal objects interior and exterior are redone. Requires the Peter Nemeth MD500D
Posted Dec 21, 2008 13:07 by Owen "crazieman" You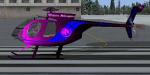 2.72Mb (815 downloads)
Repainted Exterior by Ken Leamy in the theme of Western Helecopters 1983 Requires MD500E model by Peter and Tomas Nemeth FS2004 3DS MAXGMAX MD Helicopters MD500E Package-
Posted Dec 16, 2008 18:33 by Ken Leamy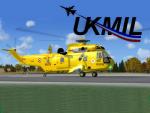 34.21Mb (46390 downloads)
UKMIL SEAKING FSX SP2 welcome to the new FSX version of the SEAKING. this is an all new true FSX model of the westland seaking. please read the PDF file for full terms and conditions and copyright usage
Posted Dec 14, 2008 17:34 by UKMIL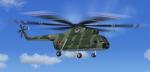 1.87Mb (13568 downloads)
This Helicopter was made with a hardened deck and loading ramp specifically to carry aloft my Spec Ops HALO jumper in multiplayer. Small vehicles can also be driven onboard and carried. - sound is aliased to the default Bell206B to keep the download small, but if you have Acceleration, the EH101 has a much better sound - the VC is from the default Bell206B and shouldn't be changed - tested in FSX with Acceleration using windows XP and DX9 Compiled with the FSX SDK for FSX ONLY by Bruce Fitzgerald -
Posted Nov 30, 2008 15:02 by Bruce Fitzgerald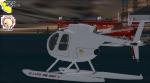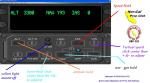 22.86Mb (10449 downloads)
Hughes 500D Water-skid FSX Acceleration /XP tested Updated by Nor-Cal Prop Club with full auto pilot, auto hover and much more Original model created by Nemeth brothers.
Posted Nov 23, 2008 13:31 by Ted T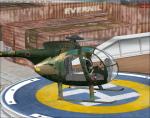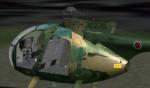 7.74Mb (1523 downloads)
Japanese Photo Real Textures only for Tim Conrad's OH-6A Loach. Used from photos. The new OH-6A comes with a version of this but not "photo Real"
Posted Nov 17, 2008 20:09 by Crazieman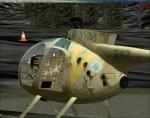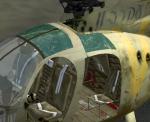 10.34Mb (2993 downloads)
Israel Textures only for the OH-6A by Tim Conrad. Adds Blood,Bullet holes, Sweat and Tears.
Posted Nov 17, 2008 19:58 by Crazieman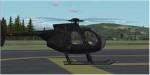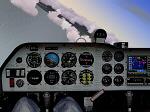 6.58Mb (4942 downloads)
This file Updates the Peter Nemeth MD500D. Replaces .air file, updates panel to fsx and adds a "Black Ops" VC and Exterior with reflective texture for "US ARMY".
Posted Nov 17, 2008 19:45 by Crazieman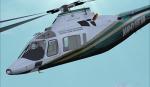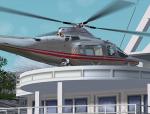 4.33Mb (39649 downloads)
Update for Alan Devins' FS2004 Gmax Agusta A109a and the FSX updated version. I updated the Panel.cfg so All Gauges work! Updated the Lights if you have Shockwave lights. Created a New .air File. Two Textures included. Requires FSXGmaxA109a or Fs9 Equivalent. Textures Created by Owen Young
Posted Nov 13, 2008 15:28 by Crazieman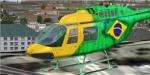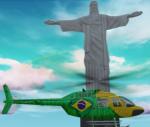 2.73Mb (2272 downloads)
This is a Brazilian Make over for the stock Bell 206. Textures only. Interior and Pilot match the exterior. Created by Owen "Crazieman" Young.
Posted Nov 8, 2008 16:50 by Crazieman_47