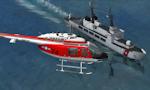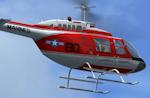 10.74Mb (4308 downloads)
Textures for the FSX default Bell 206B. These represent five TH-57C Sea Rangers, the training variants of the Bell 206B used by the US Navy, US Marine Corps and US Coast Guard. 119 TH-57 were delivered and are assigned to Helicopter Training Squadrons Eight (HT-8) and Eighteen (HT-18), both part of Training Air Wing Five (TAW-5) at NAS Whiting Field. Three textures are NAVY Sea Rangers and two are MARINES Sea Rangers. One texture, MARINES 80, represents the aircraft assigned to the Commanding Officer of HT-8. I initially created a Sea Ranger texture for practicing landing on small ships (especially warships). I then created a further four textures for Multiplayer flying and missions, such as formation flying. By Andrew L. J. Ford.
Posted Jan 23, 2009 13:20 by Andrew L.J. Ford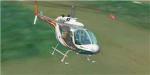 2.25Mb (1562 downloads)
The default FSX Bell 206 in PSG Helicopters, UK livery. Textures only.
Posted Jan 14, 2009 23:59 by psg1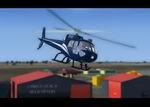 6.67Mb (3395 downloads)
(Fixed invalid filename) Textures only representing Aerospatiale AS-350B3 ZK-HKU (Actual Aircraft is a 'Super-D' Model) based at Christchurch Helicopters (Now Helipro) in Christchurch, New Zealand. Original distribution by FS France, Textures by Daniel Wootton.
Posted Jan 14, 2009 05:36 by Daniel Wootton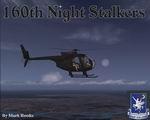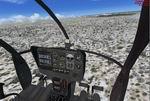 11.36Mb (14236 downloads)
This is Tim Piglet's FS9 2004 OH 6A Modified For FSX as a MH 6 Little Bird flown by the 160th Special Operations Aviation Regiment ( SOAR ). The 160th Night Stalkers are a Special Ops unit of the United States Army that provides helicopter aviation support for general purpose forces and Special Operations Forces. Its missions have included attack, assault, and reconnaissance, and are usually conducted at night, at high speeds and low altitudes, on short notice, and in secret. The force is headquartered at Fort Campbell, Kentucky. The 160th SOAR are also known as the Night Stalkers and its Motto is Night Stalkers Don't Quit. This MH 6A uses the default FSX helo panel. Also included are pictures and history of the Night Stalkers. Aircraft entitled "Death Awaits In The Dark"
Posted Jan 14, 2009 04:24 by Mark Rooks

3.10Mb (8208 downloads)
That's a 2D panel for the EH-101 of the FSX Acceleration pack. Borrowed from one of the Blackhawks, I just placed FSX gauges on it to give me a better picture of my flying AND monitor the engine torque.
Posted Jan 5, 2009 14:35 by Zach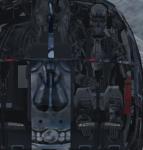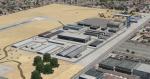 4.19Mb (1637 downloads)
This is my Tribute to Terminator, MD500d Style. By the way a Terminator is Flying this bird! Taken from collectors photos and personal objects interior and exterior are redone. Requires the Peter Nemeth MD500D
Posted Dec 21, 2008 13:07 by Owen "crazieman" You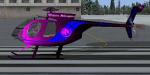 2.72Mb (840 downloads)
Repainted Exterior by Ken Leamy in the theme of Western Helecopters 1983 Requires MD500E model by Peter and Tomas Nemeth FS2004 3DS MAXGMAX MD Helicopters MD500E Package-
Posted Dec 16, 2008 18:33 by Ken Leamy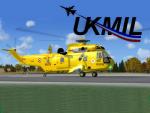 34.21Mb (46520 downloads)
UKMIL SEAKING FSX SP2 welcome to the new FSX version of the SEAKING. this is an all new true FSX model of the westland seaking. please read the PDF file for full terms and conditions and copyright usage
Posted Dec 14, 2008 17:34 by UKMIL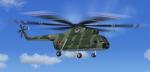 1.87Mb (13622 downloads)
This Helicopter was made with a hardened deck and loading ramp specifically to carry aloft my Spec Ops HALO jumper in multiplayer. Small vehicles can also be driven onboard and carried. - sound is aliased to the default Bell206B to keep the download small, but if you have Acceleration, the EH101 has a much better sound - the VC is from the default Bell206B and shouldn't be changed - tested in FSX with Acceleration using windows XP and DX9 Compiled with the FSX SDK for FSX ONLY by Bruce Fitzgerald -
Posted Nov 30, 2008 15:02 by Bruce Fitzgerald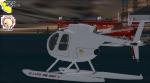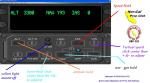 22.86Mb (10495 downloads)
Hughes 500D Water-skid FSX Acceleration /XP tested Updated by Nor-Cal Prop Club with full auto pilot, auto hover and much more Original model created by Nemeth brothers.
Posted Nov 23, 2008 13:31 by Ted T