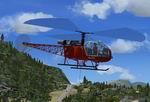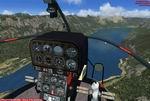 11.85Mb (18361 downloads)
This original FS9 SA315B Lama package contains two models both Swiss Rescue. Created in Abacus FSDS2, one set of textures, 2D and 3D panel and custom made gauges and a custom sound system. Original package by Peter Salzgeber. Panel mods and updates to include XML FSX gauges. Updates by Danny Darnier
Posted May 18, 2009 10:25 by GARNIER D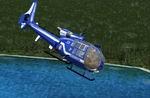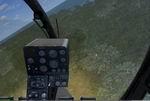 26.83Mb (31488 downloads)
FSX Gazelle Package. This is the classic AS341 Gazelle by Cyril Pioffet . This model has been updated to run in FSX with VC and 2d panel mods & gauges replaced with FSX compatible XML gauge. Multiple liveries including civilian and military. Updated by Danny Garnier. Other liveries also available by searching 'Gazelle' at simviation.
Posted May 14, 2009 13:03 by GARNIER D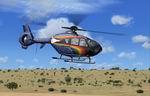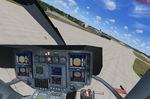 40.17Mb (40472 downloads)
EC-135 Package in 2 liveries. Uses the FS2004 Model Heiko Richter with VC and 2d panel updates so it will now work in FSX. All gauges replaced with FSX XML gauges. Included 2 textures sets German Rescue by Samy Fay and 'Space Ship' by Sebastian Hecker. Updated for FSX by Danny Garnier
Posted May 12, 2009 06:57 by GARNIER D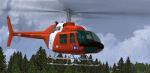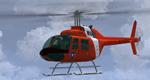 4.07Mb (4603 downloads)
USCG Bell206B Textures. Fictional repaint of the default FSX Bell 206B in U.S. Coast Guard livery. Paint by Jen Galbraith. Special thanks to George A. Arana for making the repaint kit available.
Posted May 7, 2009 15:40 by Jen Galbraith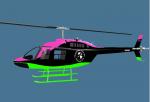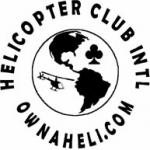 3.73Mb (979 downloads)
By request txtures for the default FSX Bell206 in the Helicopter Club International paint scheme. This file fixes a texture error in the 1st upload. Repaint By Earl Triplett.
Posted Apr 19, 2009 20:49 by Earl Triplett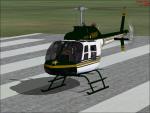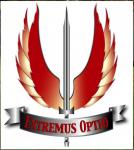 4.82Mb (1547 downloads)
Polk County Sheriff's Aviation Textures for the default FSX Bell206 Jetranger. Repaint By Earl Triplett. Special thanks to Hugh Taylor for his technical help in this repaint he is also one of the pilots that has actually flown this aircraft to serve and protect the people of Polk County Florida.
Posted Apr 16, 2009 14:54 by Earl Triplett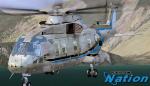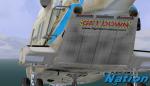 2.78Mb (5094 downloads)
FSX Acceleration EH101 'Flight Sim Nation' Textures. This FSN (Virtual Airline) skin features some nice small details like our classic dirty and chipped paint job, Flight Sim Nation Pilots, Added Decals and logos,Dirt, dust, scratches, rust, muck and lower texture files for Improved FPS. Auto Installer will install the texture folder to your EH101/texture.FSN and then it will automatically open a Readme file so you can copy and paste the information to your aircraft.cfg www.flightsimnation.com
Posted Mar 23, 2009 00:45 by Sonic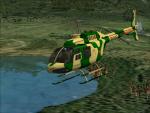 1.32Mb (1757 downloads)
SLAF Textures for the default B206 JetRanger. Designed by Dulshan Wijayasinghe.
Posted Mar 16, 2009 04:53 by Dulshan Wijayasinghe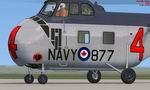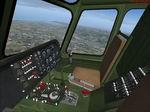 14.57Mb (20329 downloads)
FSX/P3D S-55(H-19)Whirlwind Package. Another batch of new freeware models by Alphasim. Includes two models and six texture sets. Complete cockpit with 2D panel/gauges and VC.The Sikorsky H-19, (also known as the S-55) was a multi-purpose helicopter used by the United States Army and United States Air Force. It was also license-built by Westland Aircraft as the Westland Whirlwind in the United Kingdom. United States Navy and Coast Guard models were designated HO4S, while those of the U.S. Marine Corps were HRS
Posted Mar 14, 2009 09:40 by Alphasim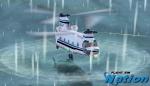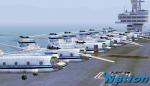 9.21Mb (18236 downloads)
This uses the Boeing CH-47 Chinook By Tom Woods and Mark Adams and features the classic 'Flight Sim Nation' paint and a VC.
Posted Mar 2, 2009 18:44 by Sonic