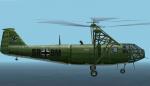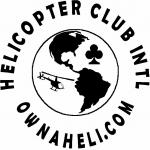 1.00Mb (8013 downloads)
Original by Vladimir Zhuhylskiy. Updated for FSX by John Hauke
Posted Aug 23, 2009 21:23 by John Hauck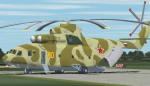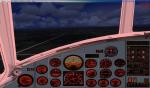 26.86Mb (39280 downloads)
Original by Vladimir Zhyhulskiy. 2D panel image by Lasse Lindh. Updated for FSX by John Hauck.
Posted Aug 23, 2009 21:03 by John Hauck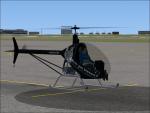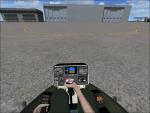 4.45Mb (7092 downloads)
Original by Lasse Lindh. Updated for FSX by fixing contact points and placing in a thumbnail. Uses FSX Air Creation and King Air gauges, so you may have to move yours from aircraft panel folder to gauges folder. Improved VFR capabilities by ownaheli.com
Posted Aug 23, 2009 15:20 by John Hauck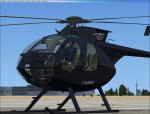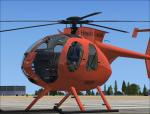 10.35Mb (4181 downloads)
Textures only for the Nemeth Design MD500E updated for FSX (above). HC-119 is a fictional paint, Jet Systems paint is a real world livery, and a privately owned Hitachi Capital N500SY , also a real world paint. Feature custom Alpha channels for high shine.
Posted Aug 21, 2009 06:11 by T.Marson/Thunder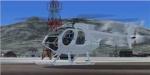 3.47Mb (1165 downloads)
Repaint kit for the Nemeth Design MD500E above
Posted Aug 18, 2009 00:04 by T.Marson/Thunder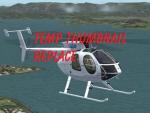 60.15Mb (13348 downloads)
Update of the Nemeth MD500 adapted for FSX by Nor-Cal Prop Club. Turned it up a bit. Added the three paints from the original Nemeth Design original freeware release, and the stock sound file. New AIR file, updated CFG.No further files required.
Posted Aug 16, 2009 09:17 by T.Marson/Thunder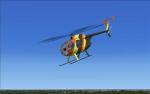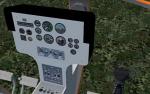 1.12Mb (3284 downloads)
This model was included in a fs2004 scenery pack. Fixed the the engine wouldn't run in free flight. Works in both fs2004 and fsx with (Bjorn Buchner's) great Hughes 500d helicopter and with the highly detailed Magnum PI scheme repaint by: Peter M. Ridge.
Posted Aug 14, 2009 16:26 by caleb blanzy /megagamer44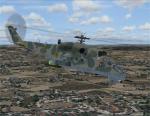 33.02Mb (14877 downloads)
Mil Mi 24 V Full VC Cockpit By Tim Conrad Updated By Nor-Cal Textures by Mike Pearson and Gregory Paul.
Posted Aug 14, 2009 15:14 by dominikx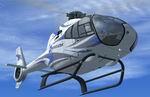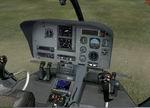 32.19Mb (37030 downloads)
Eurocopter EC120B Package Australian Demo and Eurocopter liveries. Updated from the FS2004 Model: Tamas and Peter Nemeth. VC Modified for FSX by Danny Garnier
Posted Aug 6, 2009 09:17 by GARNIER D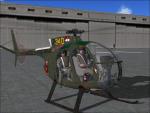 0.08Mb (3027 downloads)
Config file for Hughes MH/OH-6 by Tim Conrad for FSX/FS2004.
Posted Jul 23, 2009 02:38 by Michal Lubiscak